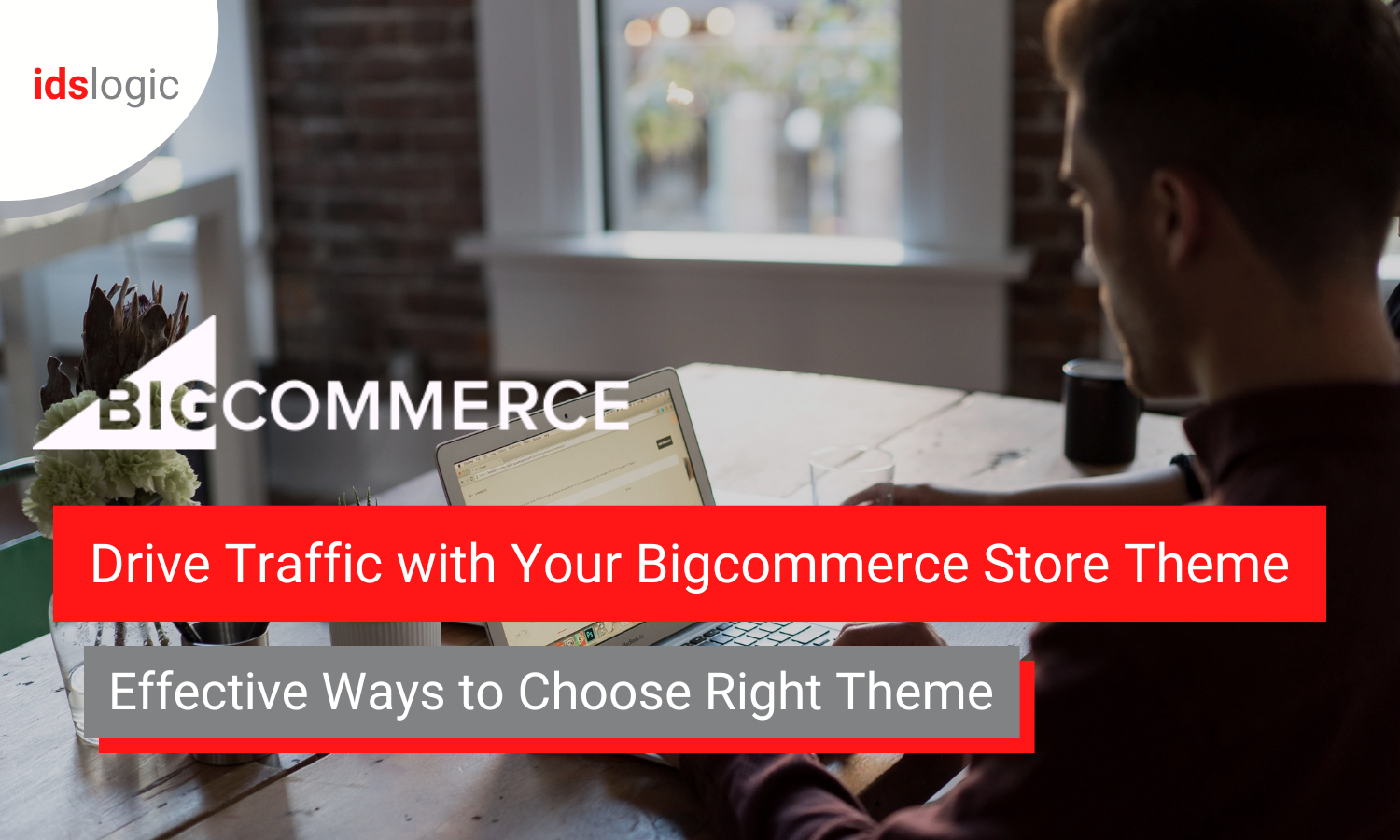 How to Choose a Right Theme for Your BigCommerce Store to Drive Traffic?
Visual aesthetics play a crucial role in BigCommerce store's success. Optimizing look and feel of your store is an effective practice to draw customers' attention that can boost your sales performance later on.
BigCommerce design and development process is cumbersome, but it is worth the efforts. Brand building will become easier with your exclusive store design that is enough to increase engagement and conversions.
What's most important while designing your BigCommerce store is the selection of a suitable theme. This decision can make or break your eCommerce business as it determines how your potential customers will perceive your brand.
What is a BigCommerce Theme?
BigCommerce theme is a ready-made template designed after understanding the customer behavior. It is modern and fully responsive with all mobile devices that deploys the latest best practices in technology and design.
Building an alluring BigCommerce store at an affordable cost can be possible with a theme. No extensive coding will be required to set up a foundation for your store. All you need to do is to install a suitable option in a few clicks.
Tips to Select a BigCommerce Theme that is Best for Your Store
When it comes to themes, BigCommerce provides a diverse range of options to choose from. Any decision should be taken after careful consideration of certain factors that are discussed below:
Attractive Design
Appearance of store matters to win the attention of your potential customers. Your BigCommerce theme design should be visually captivating to raise engagement and conversion rate. It should have an amazing layout, graphics, content, and CTA's to pull customers in for accelerating your eCommerce business growth.  
Customization
Creating a unique brand identity is important in the competitive eCommerce landscape to gain traction. Since every business is different, so do their requirements. Choose a BigCommerce theme that offers customization capabilities to design the look and feel of your store just the way you like. You can set apart from your competitors with your different store design.
Balanced Coloring
Your choice of colors for your BigCommerce store will decide its future. Select a theme that has a perfect color combination to provide a visual treat to your visitors. You can check successful stores where you will find some great color combination ideas. While deciding colors, simply avoid flashy colors as it can annoy your visitors. Just go for sophisticated tones for a professional look.    
Cross Browser & Device Compatibility
People will use different browsers and devices to access your BigCommerce store. Make sure to opt for a theme that offers an impeccable user experience across all browsers and devices. That's your chance to convert your visitors into paying customers faster by providing them a smooth shopping experience on their preferred browser and device.
SEO-Friendliness
Improved online visibility is helpful in gaining the attention of your prospects. You can't achieve this until you don't get top position on SERPs (search engine result pages). Make sure your BigCommerce theme should be SEO-friendly that increases your indexing on search engines. You can witness a significant rise in the amount of web traffic with a theme that is optimized for search engine.
Top BigCommerce Themes in 2022 to Propel Your Business Growth
BigCommerce store should have a theme that has a catchy design and matches the essence of your business type. Here are a few themes that can fuel your business growth and success in eCommerce market:
Vault
Vault is a renowned BigCommerce theme that is available free of cost. You can create a fresh and distinct look for your store using it, and drive a better user experience. Its incredible range of features are ideal for businesses of all sizes.
Features
Fully Responsive

High Resolution Product Images

Customizable Product Selector
Cornerstone
Cornerstone is known for its design simplicity. This free theme can be customized to fit diverse business needs effortlessly to build a clean and minimalistic design. It comes with mega-site menu option that adds up to its scalability.
Features
font-size: 14pt;Google AMP (Accelerated Mobile Pages)
font-size: 14pt;Cart Products Suggestion
font-size: 14pt;Advanced Search Filtering
Supermarket
Supermarket theme is designed for stores with big catalogs such as fashion, grocery, or electronics store. It comes with powerful customization options to design your online store that compliments your brand.
Features
Unlimited Color Options

Advanced Mega Menu

Product Badges
Milano
Milano theme is popular for its distinct and modern look. It is suitable for large catalogs and allows changes in theme color in a few clicks to match your brand's requirements. You will get a greater scalability and flexibility with this theme.
Features
Scrollable Slideshows

Blog Grid Display

Social Feeds
Conclusion
Choosing a BigCommerce theme that aligns with your business requirements is vital for success. Your decision depends on a range of factors that are discussed through this post to get a gist of selection criteria.
No doubt, building an outstanding BigCommerce store from scratch is a strenuous task that requires professional expertise. Choose a reliable BigCommerce development company that can design your store as per the latest trends, and grow your customer base with a right theme selection.