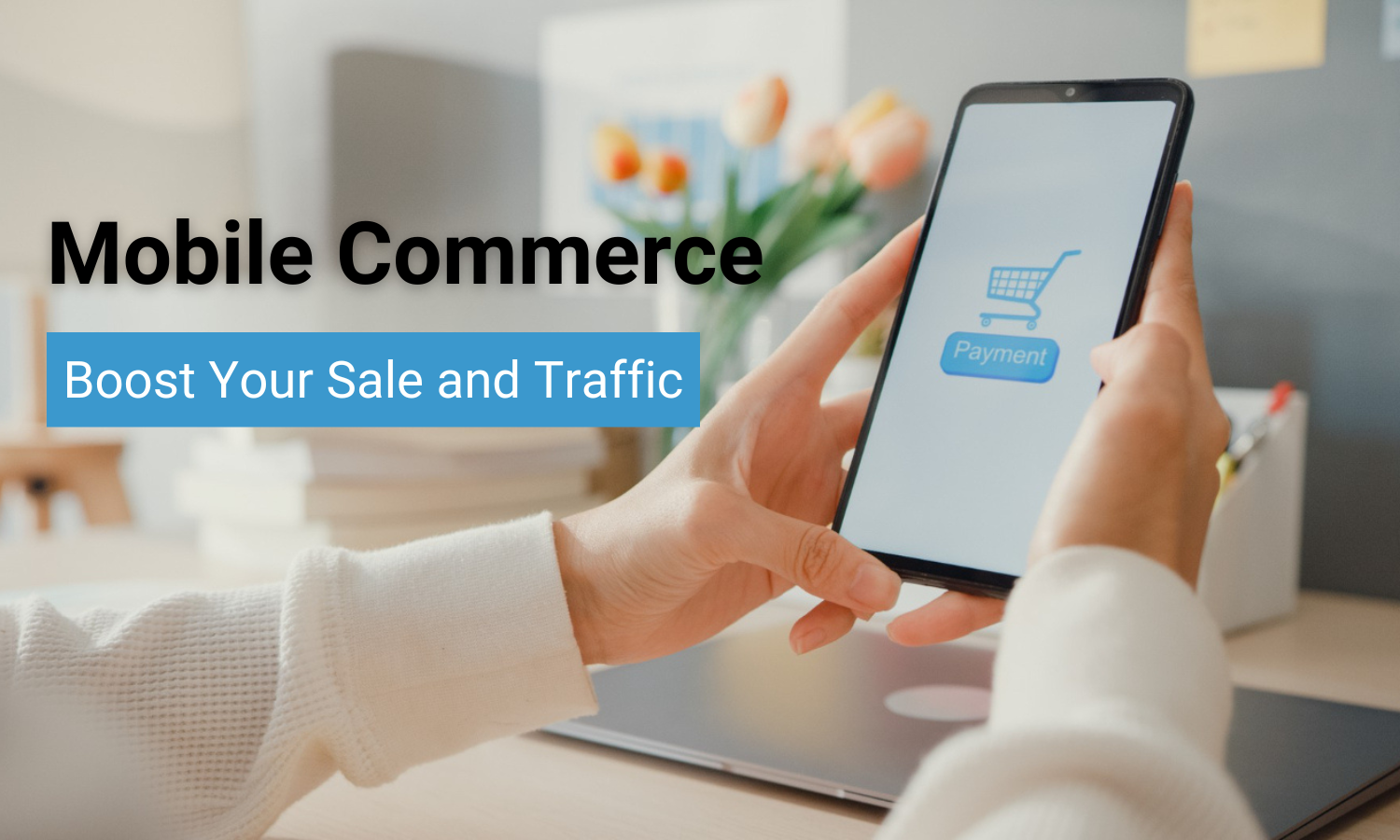 Mobile Commerce Tips to Boost Sales & Traffic in 2022
"Mobile Commerce is the next big thing in the eCommerce industry. It has transformed the way people used to shop online and they're loving this change". Are you planning to build your eCommerce store soon? This thing should be unmissable considering the growing inclination of customers towards mobile devices.
If you want to grow your business through mobile commerce, then you've landed at the right destination! Here, in this post, we've uncovered a few tips to flourish your business.
Mobile Commerce has taken the eCommerce industry by storm. With count of people using mobile devices to shop products are increasing every day, the mobile commerce sales are forecasted to surpass 430 billion U.S. dollars by 2022. No wonders, why mCommerce development is growing so fast.
Gone are the days of desktops to shop online! They've been replaced by mobile devices like smart phones, tablets, and laptops. That's because they're easy to use and offers flexibility to shop any time anywhere. Orders can be made in a few clicks from the comfort of the couch.
Importance of Mobile Optimization is Important in Today's Time
In the digital era, one should never overlook the necessity of mobile optimization for eCommerce stores. If profit-making is your ultimate goal, you can't accomplish it until you prioritize your store's design optimized for various devices and configurations.  
Think in that way, a customer accesses your eCommerce store with a mobile device and left unsatisfied due to a poor user experience. But, what's going so wrong? Well, your store might not be optimized for mobile devices that turn them off. It will not just take a toll on your business reputation, but also make you lose your valued customers.
While building a store, it is crucial to keep a mobile-friendly design in mind to increase sales and traffic. It should be your main focus to drive excellent results. In short, it's a success mantra for eCommerce business to survive in cutthroat competition.
Mobile Commerce Strategies to Attain Ecommerce Success
So, you've decided to focus on mobile commerce to move your business forward. To get effective ROI on your mCommerce efforts, it is suggested to have robust strategies in place.
Let's skim through these points that you should definitely implement to increase sales and traffic:
Quick Sign Up Process
Lengthy sign up process on the mobile device can kill your business. In this fast-paced world, your customers expect faster sign up options, otherwise they can move to your competitors. You should try to make this process as simple as possible, so they don't leave midway.
Enable social login options in your mCommerce app to record all your customers, and let them create accounts hassle-free. Not just this, you can reduce the number of fields in your sign up form by asking only relevant information.
Store Personalization
Personalized service is the key to a customer's heart. Analyzing their behavior on your eCommerce store is foremost to fulfill this purpose. Integrate the best mobile analytics tool to your store to learn their shopping habits. Not only you'll learn about their order history, but also the products they're eyeing on for quite a while now.
No doubt, providing befitting products to every customer maximizes conversion chances. You can recommend them products based on their preferences. It will result in faster purchase owing to a personalized shopping experience. This mCommerce strategy can take your business to the next level.
Multiple Checkout Options
Optimizing different checkout options can encourage customers to complete transactions through their mobile devices. You can include mobile wallets and other digital payment options to give them reasons to shop more.
With this, your customer engagement and satisfaction rate will witness a tremendous improvement.
Strengthen Security
Every business takes security very seriously due to spike in cyber threats. Losing confidential information of customers to theft can cause heavy damage. Plus, your customers feel skeptical in carrying out financial transactions within an unsecure store.
Nowadays, mobile devices come with various security features. Build an mCommerce app that integrates features like face and retina scan, fingerprint scan with ease. All your security loopholes will be fixed right away with these advanced biometric security features. Moreover, OTP should be sent to the customers by mail or phone from your app to complete the transaction.
The fact is that customers are inseparable from their mobile devices. Having a solid mCommerce strategy can set your business stand out online, and drive quality traffic and sales that you've always dreamt of. Look for a trusted mCommerce development partner to help you in devising a suitable business strategy to get enormous success.