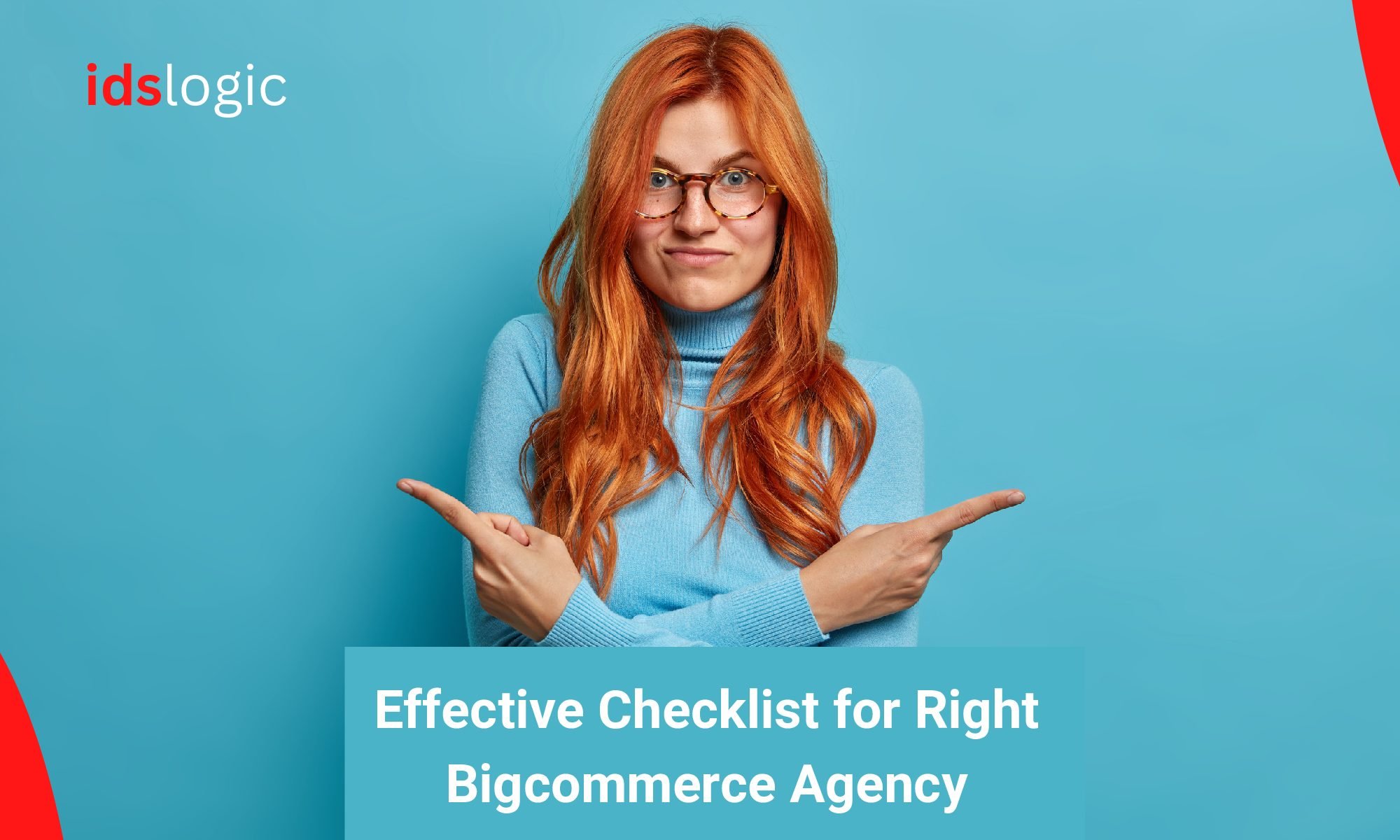 How to Select the Right BigCommerce Agency to Work with?
Do you want to launch your BigCommerce store soon? The good news is, you're not alone. Millions of entrepreneurs are entering the market on seeing a staggering growth of the ecommerce industry in recent years. You must search for professionals first to start your BigCommerce development journey without further ado.
But you may be thinking how to even begin. This article will help you step-by-step so that you can confidently choose an agency that understands your needs and concerns.
So, let's get started.
Selecting a BigCommerce development agency for your online store is a big decision. Your hasty step can lead to the project failure. Any step should be taken after weighing the pros and cons of an agency.
Everyone wants ultimately the best for their business. Truth be told, it takes time and energy to weigh your options. Once you do it, you can find a BigCommerce agency that can aid in accomplishing your ecommerce goals quickly.
Before reaching out to professionals, it's an absolute must to figure out the two most important things- clarity of vision and budget. Your search will move in a positive direction when these things are clear from the start.
Essential Checklist for Choosing the BigCommerce Development Agency
So, your project's vision and budget are fully sorted. Now, it's time to look for the BigCommerce agencies that can fulfil your project requirements. Here are a few things that you should consider while searching for the experts.
Work Samples
There is no other better way to evaluate competency of BigCommerce agencies is by going through their quality of work. Make sure you spend the proper time in checking portfolio section of each and every agency. It displays skills, achievements, and past projects that are enough to take any decision.
Online Reputation
It's common to find agencies that offer affordable service packages to attract maximum eyeballs. Never fall for such traps. You must research properly before confirming any option. Choose an agency that has a proven ecommerce track record to get effective outcomes.
Ability to Meet Deadlines
You must want your BigCommerce store to launch at the earliest. That's why it's safe to assign your project to professionals who value your time and money. If you're running on a deadline, hiring experts who can deliver projects on time can add serious value to your business.
Pricing Transparency
Budget is important while setting up your BigCommerce store. Partner with an agency that maintains transparency in pricing. Before signing a contract, just make sure the agency provides an estimation of development cost in advance to give you a gist.
What an Eminent BigCommerce Development Agency Offers?
No doubt, building an ecommerce store with BigCommerce is not a hard nut to crack. But, managing the store on your own can be difficult. Working with a renowned BigCommerce development agency comes with its own perks. Here's why you should consider BigCommerce experts for your business.
Quality of Services
One of the best parts about hiring a reliable development agency is that they offer a plethora of BigCommerce services that are best in standards. They can perform all sorts of design, development, customizations, integrations, and migrations with ease.
Skilled Development Team
A trusted BigCommerce development agency offers you a great team. Their team includes BigCommerce developers, project managers and account managers who can ensure a smooth workflow and timely completion of projects.
Continued Support & Improvements
BigCommerce agencies can help you stay constantly updated in this ever changing technological space where new updates are released on a regular basis. It can become difficult for business owners to keep track of all of them. This is where your agency can help to maintain a constant pace with Big Commerce latest releases.
24*7 Technical Support
No matter how great your BigCommerce store is, it can throw up technical issues that you can resolve on your own. That's where a BigCommerce agency can be of great help. What you might take days to fix, they can fix in minutes!
In a nutshell, if you're wondering to build your BigCommerce store from scratch, a BigCommerce development agency will provide more value every step of the way.
Conclusion
Amongst thousands of agencies with high promises and tempting BigCommerce pricing plans, finding the best is a challenge. Just invest time to evaluate your choices carefully before getting the development agency that seriously understands your needs and deliver great value in the long run.