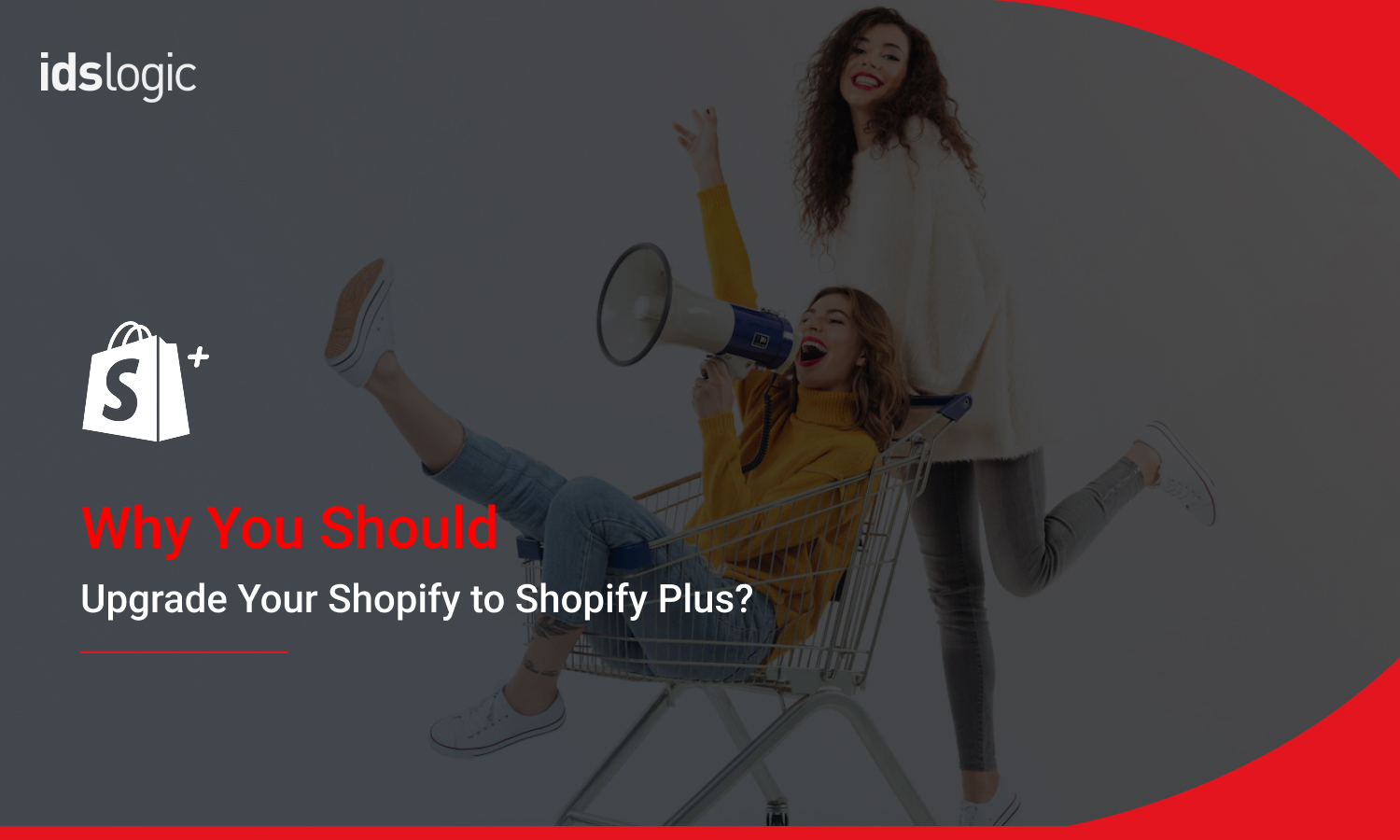 Reasons Why You Should Upgrade to Shopify Plus
Are you thinking to upgrade your normal Shopify store to Shopify Plus? You're on the right track! It's an indispensable move that can provide optimum business benefits in the long run. Read this post to find out more.
Shopify is indeed one of the most loved ecommerce platforms. It has experienced tremendous growth since its inception. Almost every business is contemplating Shopify because it is intuitive, secure, and easy to setup.
As your Shopify store begins to scale, you might want a platform that can support your future growth. It doesn't make sense to stick to your basic plan with limited features. That's why you should switch to Shopify Plus at the earliest.  
Now, you must be eager to know about Shopify Plus. To get better insights, just continue reading further.
Shopify Plus: A Brief Overview
Shopify offers four plans- Basic, Shopify, Advanced, and Plus. Shopify Plus was launched back in the year 2014 to support growing businesses. At present, it is empowering big ecommerce brands like Nestle, Red Bull, ColourPop just to name a few with its incredible features and functionality.
Shopify Plus is an enterprise-level ecommerce platform that allows businesses to sell in high volume efficiently. From ecommerce warehousing to order fulfillment, this plan is a boon for businesses who are scaling rapidly. In short, it is a powerful ecommerce solution that promotes business expansion with its greater scalability.
Features
Multi-store management

Less transactional fees

Omni channel capabilities

Unlimited staff account

Script editor

Wide range of apps and integrations

High speed and power
Benefits of Upgrading to Shopify Plus
You may wonder what makes Shopify Plus different from other Shopify plans. In general, you'll get tons of features with Shopify Plus that can boost your business faster. It is scalable that easily accommodate the rising demands of business.
Now, let's dive into Shopify Plus popular benefits to see why the world loves it.
Tailor-Made Store Design
Shopify Plus offers great customization capabilities to the users. It offers various themes that are fully customizable and responsive. You can maintain exclusivity in the store's design by customizing your opted theme just the way you like.  It clearly indicates you can have a store that reflects your brand.
Highly Personalized Checkout Experience
One of the biggest complaints of customers is related to the store's checkout process. You can render the most seamless checkout experience to the customers and stay ahead of the curve using Shopify Plus.  With checkout personalization, you can check which layout will be suitable for customers that will drive conversion.
Improved Reliability
Thanks to Shopify Plus unlimited bandwidth feature, your store can tackle bulk order without getting down for a second. Your store will have 99.99% uptime and incidents of downtime will never happen. This level of reliability can't be expected from other Shopify plans.
Conclusion
Shopify offers some of the finest stores on the internet today. It has got great potential to take your ecommerce business places by handling all the complex needs. Businesses that are soon launching their ecommerce store should choose Shopify Plus and hire a trusted Shopify development company to setup their stores.