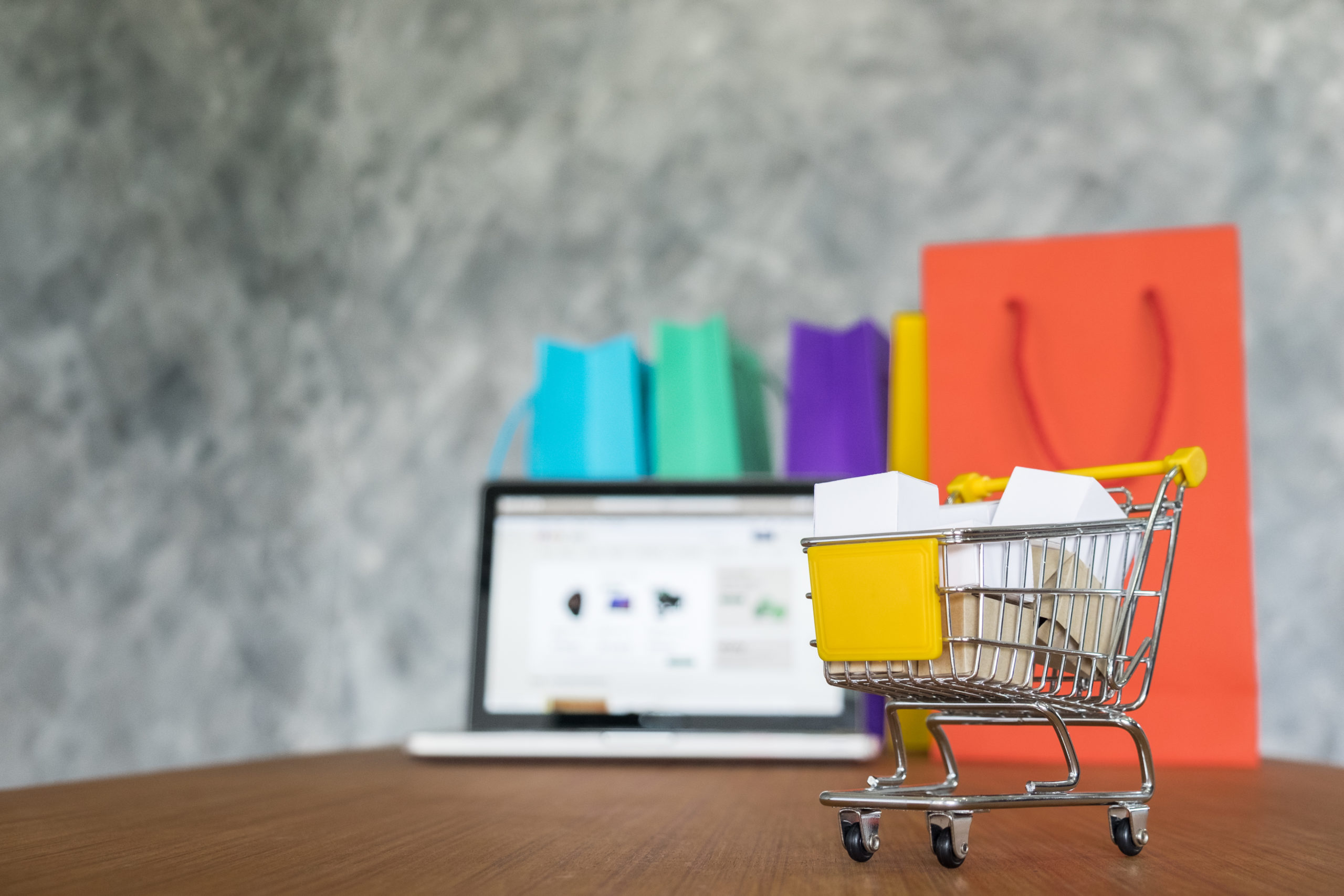 An Entrepreneurial Guide to Build a Profit-Making Ecommerce Solution
If you're an aspiring ecommerce entrepreneur, you must often wonder to build a profitable ecommerce solution that can keep up with customers. This guide will help to plan your ecommerce journey better.
So, without any further ado, let's get started!
Ecommerce has changed the shopping dynamics. Earlier, people visit a shopping store to get their stuff that wastes their time but now things are different. They can order almost anything in a few clicks without stepping out from their homes. And this has become possible because of ecommerce stores.
As competition is intensifying with every passing year, it's extremely challenging for entrepreneurs to retain existing customers and attract new ones. If you're new in this competitive ecommerce landscape, getting more customers and ensuring repeat business from them would be strenuous.
Now, when you're determined to do business online, it's crucial to create a powerful ecommerce development strategy to bring greater business results. But, before that, let's first find out why customers have a craze for ecommerce stores more than traditional stores.
Why Modern Customers Choose Ecommerce Stores over Traditional Stores?
Customers get attracted towards ecommerce stores more for buying products these days. Instead of going to the supermarkets or nearby stores, they simply shop on the internet. If you're thinking why there is so much hype about online shopping, then you've come to the right place!
Here are a few things that customers love most about shopping from ecommerce stores:
Super affordable
One of the main reasons why customers are obsessed with online shopping is its reasonable pricing. Smart entrepreneurs offer great deals and discounts to lure customers to shop more. And, this is why the ecommerce industry is growing bigger with time owing to discounted price.
Lots of Convenience
Moving from one store to the next to purchase products is a total waste of time and energy. Nobody wants to do that in this busy world. That's why ecommerce stores have become immensely popular amongst customers to shop from the comfort of the couch that saves both the time and efforts.
Variety of products
The products are limited in the traditional store due to space issues. While there is no such issue with ecommerce store as it can accommodate any number of products with ease. This provides customers a great product options to choose from that satisfies their shopping needs.
Detailed products information
Ecommerce stores provide a complete information about the products to the customers. They can check reviews, opinions, and other details related to the products they're planning to get from the store. It helps to make the best buying decision.
No timing issue
Traditional stores have timing constraint. They open for a fixed number of days and hours. While online shopping can be done anytime anywhere. Ecommerce stores remain open round the clock for customers. They can shop at their preferred time and get their products delivered at their doorsteps.
What Are Some Popular Ecommerce Platforms to Choose for Your Ecommerce Store?
Choosing the suitable ecommerce platform is tricky for businesses. Building your online store is not difficult, but your wrong ecommerce platform selection can cause serious harm to your business.
If you're thinking to start your online business, the first and the foremost thing you'll require is an ecommerce platform. At present, there are multiple options to choose from that makes it daunting to go with any one.
However, we've listed down the top ecommerce platforms that you can consider for your store:
Magento
Magento is a leading ecommerce platform written in PHP language. It is an ideal choice for entrepreneurs who are looking to build a long-term professional ecommerce store.
Shopify
Shopify is the most popular ecommerce platforms that offers a user-friendly way to create online stores. Businesses that just starting out in ecommerce may opt to start out on this platform to extend their customer reach.
OpenCart
OpenCart is an open-source PHP-based ecommerce platform, which means it is available free of cost. It allows businesses to create an online store that enables smooth selling and purchasing of products online.
BigCommerce
BigCommerce is a powerful cloud ecommerce platform that is super-suited for established and fast-growing businesses. It comes with various custom templates to help you design your online store.
What Technology Stack is Best for Your Ecommerce Store?
For non-technical entrepreneurs, it would not be easy to make the best choice for technology stack. That's why you should approach experienced ecommerce developers to help you in picking the apt technologies for your store.
"A technology stack is a list of technologies that will be required to create your ecommerce store. You need to make the right selection after considering your project requirements and budget".
In general, the technology stack for creating an ecommerce store includes the following:
Front End Technologies
HTML
CSS
JavaScript
Back End Technologies
Server– Apache
Databases- MySQL, MongoDB, PostgreSQL
Programming Languages– C#, PHP, Ruby, Python
What is the Cost of Building an Ecommerce Store?
There are various variables when it comes to the cost of building an ecommerce store. It includes the store's size, design, features, and functionalities that you wish to have in your store.
Here is the estimated cost of developing an ecommerce store based on their size:
Small business ecommerce store– $30,000 to $60,000 per year
Medium-size ecommerce store– $80,000 to $135,000 per year
Large ecommerce store– more than $135,000 per year
Conclusion
Online shopping is booming. It brings enormous revenue to entrepreneurs by satisfying the demands of modern customers. It makes sense to build an ecommerce store by hiring a trusted ecommerce development company to expand your business growth and improve your market credibility.