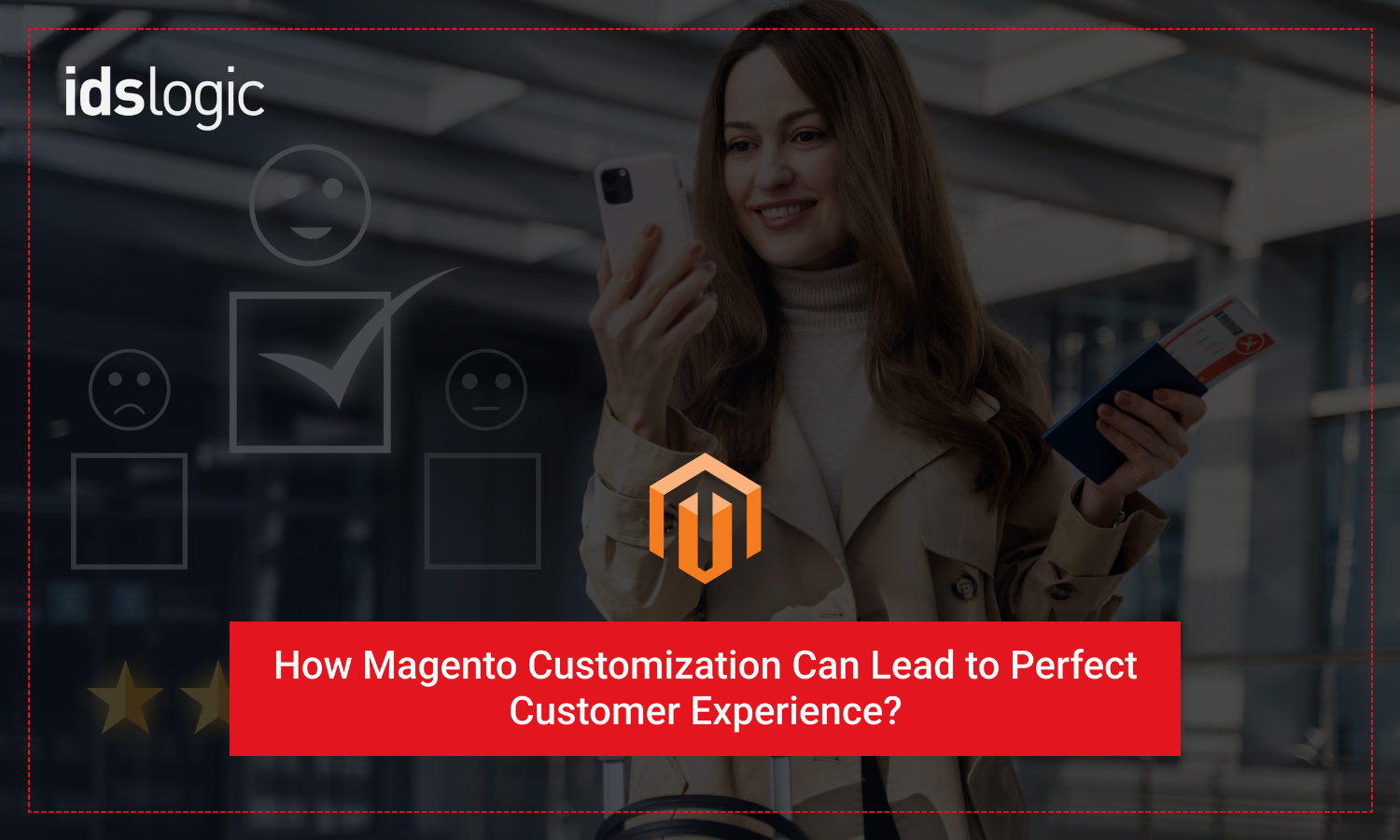 How Magento Customization Can Lead to Perfect Customer Experience?
Are you looking for the ways to drive an exceptional customer experience through your Magento store? It's crucial to customize it for your customers that delights them quickly. If you want to build a great and lasting business relationship, just take a walk in your customer's shoes. You'll see the situation through their eyes and build a blissful customer journey right from the start to an end.
Always remember that your customers can't choose you over the competitors unless you've something different to offer. Magento no doubt is a powerful ecommerce platform that offers an outstanding range of features to personalize your store. Magento customization can help you in designing your store that lives up to your customer's expectations.
If your Magento store should not be customized in accordance with your customer's preferences, then it can cause more harm than good to your business. Some of its negative impacts includes less traffic and sales. That's the reason why businesses are focusing more on building a unique online presence through customization.
Now, you must be wondering what it goes into making an amazing Magento store that scales up product sale and profits. So, let's dive in a little deeper to understand more.
Quick Magento Customization Tips to Boost Customer Experience
Ecommerce is all about building a great customer experience. No matter how great your products and services are, your inability to provide this thing can impact your conversion rate. And this is why your customization strategy should be top-notch that matches your brand very well.
Let's explore how you can leverage Magento customization for taking customer experience to the next level.
Design customer-focused store
"Appearance of your Magento store is important to get more traffic and conversion".
Make sure your Magento store's design should offer unprecedented convenience, speed, and access to customers while shopping. All pages should be appealing enough to attract more visitors. You can opt for the right theme to enhance your store's appearance and create a positive impression in the customer's mind.
Improve search and navigation
"Refining search and navigation of your Magento store eases the product search for customers".
After finalizing the look and feel of your Magento store, you should work on its functionality. Your store's search and navigation features should be flawless as it makes easy for customers to find products they're after and reduces burden of customer support team.
Simple and faster checkout
"Checkout process should not be complex and lengthy, otherwise it turns off the customers"
Another essential aspect of the customer experience is the checkout process. You should ensure that your store should have short and simpler checkout form. It should ask only those details that are relevant to purchase, otherwise customers can drop their idea of the purchase. This can result in loss of sales and customers.
Enhance order fulfillment process
"Order management, inventory management, and omnichannel fulfillment should function well to get direct business results".
Magento store's order fulfillment process should be highly streamlined. Beyond just order delivery to your customers, it's necessary that the product reaches them on the committed date and time. That's the key to increase customer satisfaction rate and compels them to keep returning for more. The best part is that Magento offers several extensions that can improve your order fulfillment process to a great extent.
What's more?
Apart from the above points, you should work on your customer support. You should integrate technologies like chatbot and live chat support feature to communicate with customers in real-time. This will make sure that you're available for your customers' round-the clock to respond their queries on time and close the deal.
Conclusion
Building an online presence for businesses has become a critical undertaking to stand apart in the competitive ecommerce industry. With proper customization strategy, you can enhance the look and functionalities of your store to drive an exceptional customer experience. Speak to a reliable Magento development company about your customization requirements.