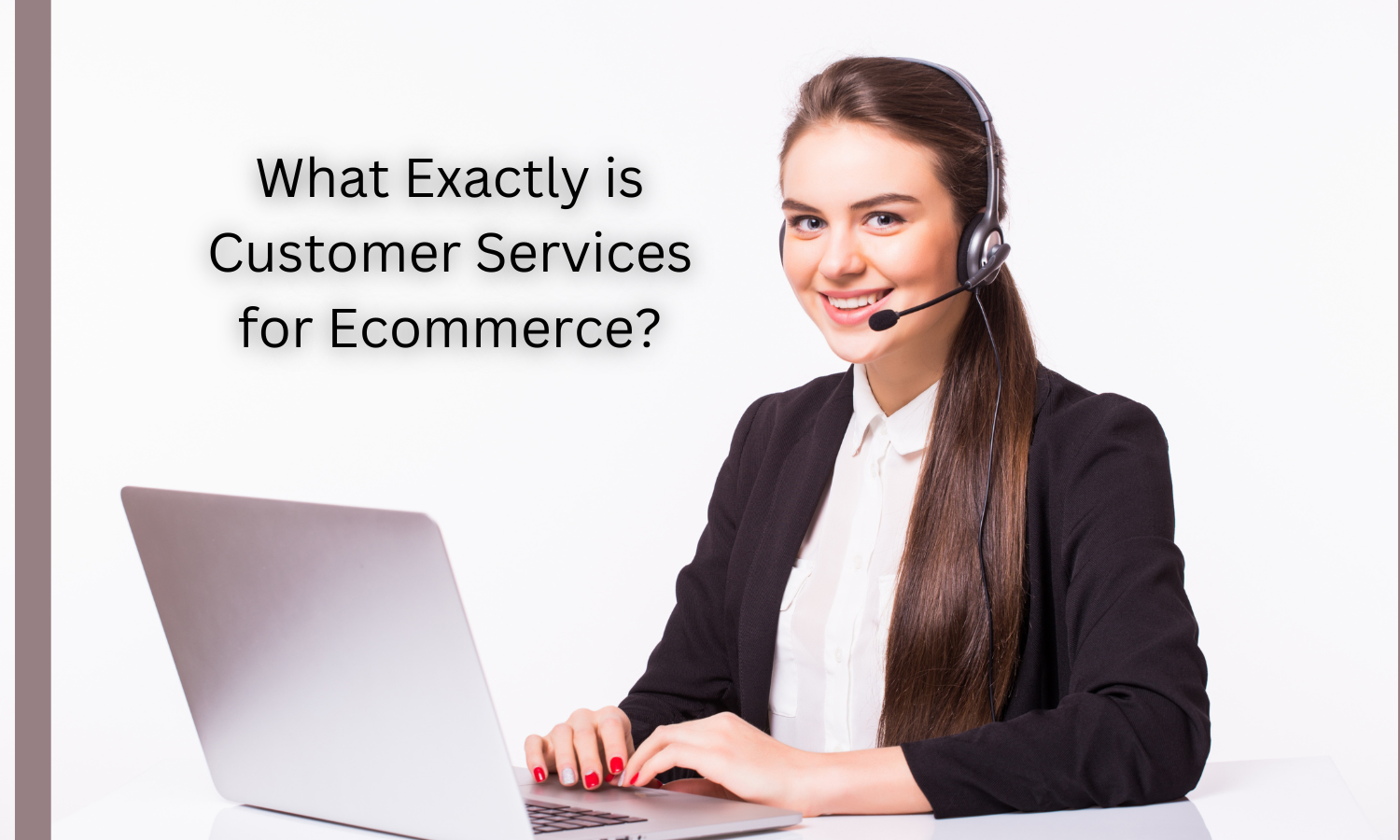 What Exactly is Great Customer Service for Ecommerce Business?
Do your customers always complain about your poor customer service? If yes, then you should take immediate actions to combat this issue. Read this post to understand how you can make your customers happy with a great service experience.
So, let's get started.
Competition is fierce in the ecommerce industry. It's a well-known fact that you can't deny. An incredible customer service experience is what can set your business apart and attract prospects. This is actually the right way to drive customer loyalty and sales for your business.
Building an ecommerce store from scratch is strenuous. Your time, efforts, and money goes into its making. Taking your customer service for granted can take a toll on your brand's value. You can get a better ROI from ecommerce development only with an exceptional customer service experience.
What is an Ecommerce Customer Service?
Ecommerce customer service is a process aimed at helping customers with their shopping related inquiries. Every time a customer may require information about any specific product/service or have some complaints. You should make sure that they're answered on time to set high benchmarks of your customer service.
No matter how great your products are, you can't impress your customers until you improve your customer service. Latest statistics show that 85% of customers stop purchasing from ecommerce stores with a bad customer service. This is an indication that your customer service should be flawless to delight them, otherwise competitors can make a good use of this opportunity.
Needless to mention that you should deliver 10/10 customer service every time that your customers will remember for years to come. Some of its exemplary benefits are listed here:
Greater understanding of your prospects and existing customers

Increases customer base for maximum profitability

Generates repeat sales from customers

Enhances brand reputation for better credibility

Provides competitive bonus over competitors

Promotes overall business growth
Top Methods for a High-Level Ecommerce Customer Service
To become a successful ecommerce entrepreneur, it's important to know what it takes to deliver a remarkable customer service. If the pressure is on to deliver an outstanding customer service, we've got you covered!
Let's take a look at a few methods that can help you go the extra mile to cater your customers.
Respond as Fast as Possible
First things first! Customers expect the best treatment no matter where they go. It's crucial to make them feel valued by giving their prompt response. Make sure you shoot out a reply in a few seconds to engage your customers in a conversation. Just note that the longer the waiting time, the bigger the customer's disappointment. In the simplest words, don't make your customers wait!
Integrate "Live Chat" feature in your ecommerce store to interact with customers in real-time. This will ensure that you can send a quick response to them without making them wait.  
Empower Support Staff with Training
Having an incompetent customer support team to handle customers' queries can do more harm than good. They should be armed with the right skills and knowledge to provide quality assistance and close the deal.
It can be possible when proper training is provided to the team. This can help them understand the ins and outs of customer service.
User-Friendly Knowledgebase
A knowledgebase is a repository of most frequently asked questions with relevant answers. It's specially curated for customers to promote the concept of self-assistance. They can quickly refer to this section whenever they want any solution without contacting the customer service agent.
Analyze what queries have been raised by customers most of the time so you can prepare them and add in your knowledgebase section.
Using Ecommerce Analytics
If you want to surpass the competition, it is suggested to deliver a personalized shopping experience to customers. It can be done when you install the powerful analytics tool to your ecommerce store. You can easily know what your customers want and recommend them their preferred products to convert faster.
Make use of Google Analytics that helps measure customers' behavior, performance, trends, and ROI. Having information about these can take your customer service to newer heights.
Always Ask for Feedback
Gathering feedback from customers whether it is good or back is always helpful. Both kinds of reviews help your business move ahead. You can revamp your customer service strategy based on their opinions.
If you truly want to deliver a memorable customer service, it's utmost important to know what your customers think about your products and services. The best way for this is to send them mails and messages and ask for their genuine feedback.
In a nutshell, a great customer service can be a real challenge for your ecommerce store. That's because you are not interacting them face-to-face, but virtually. Still, you've to do it somehow to keep your customers engaged and allow them to take an informed buying decision.
Speak to a trusted ecommerce development company to get more insights on enhancing your customer service strategy. Their ability to think on customer's feet can help you learn more about tactics to address their need and concerns efficiently.