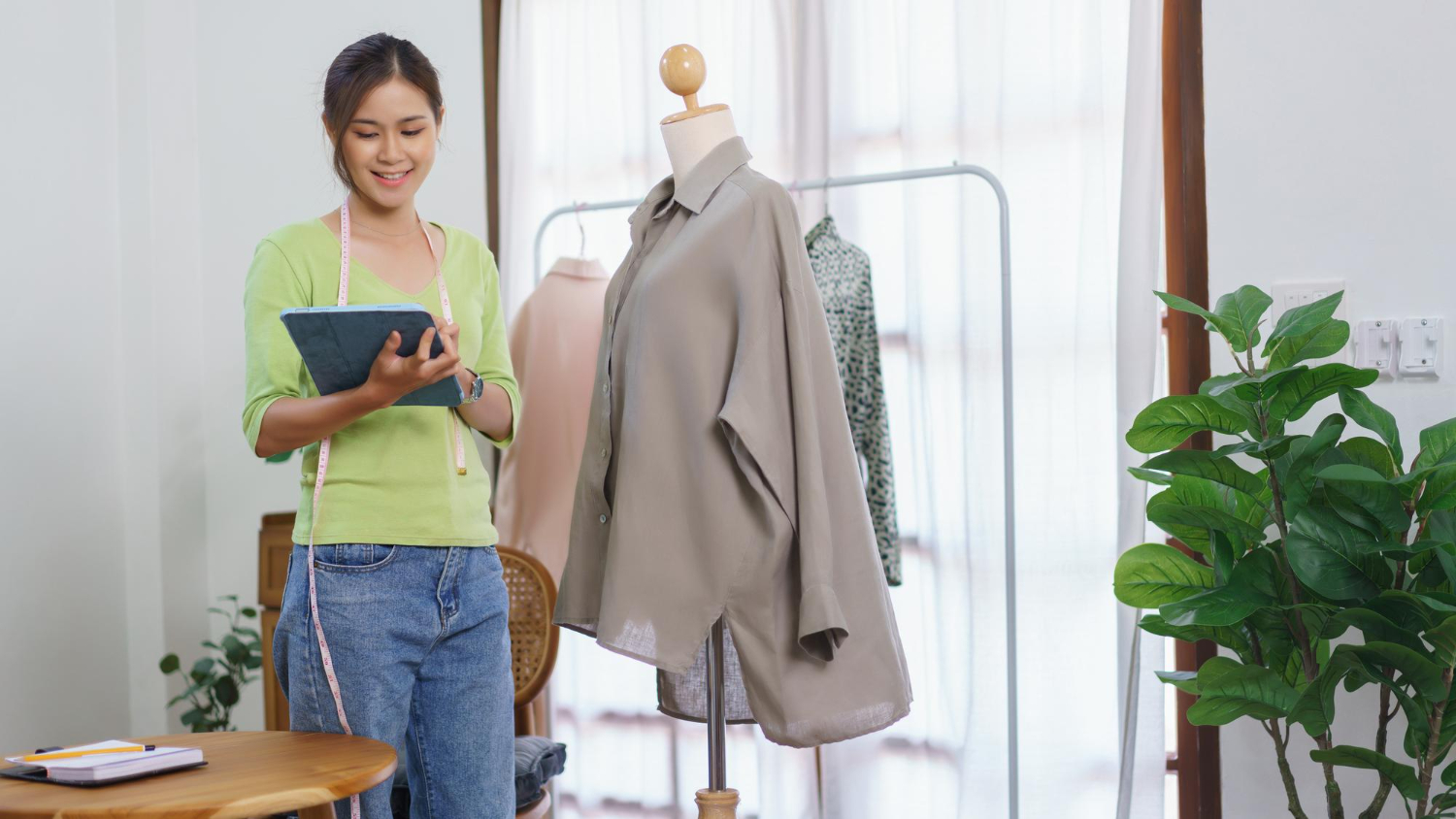 Why Ecommerce is Crucial for Fashion and Apparel Industry?
Are you thinking of setting up your fashion ecommerce store soon? This post will help you decide at a lighting fast speed whether it's a smart investment or not.
Let's dive in.
The fashion retail industry has been growing steadily every year. Interestingly, it is poised to grow by $1 trillion by 2025. This number indicates that fashion ecommerce is thriving and offline businesses should take their stores online to create brand awareness.
It's 2022 and if you haven't launched your fashion store online yet, then you're clearly missing out great opportunities to increase your sales and profit. To truly tap into the magic of ecommerce, you'll need the help of an ecommerce development company. If you choose to do so, it can prove to be a great asset for your fashion store in the long run. And here's why.
Fashion retailers can put their best foot forward with a professional and stylish online store that tends to attract more and more customers. With ecommerce development experts by your side, you can get a personalised store that matches your vision and lead to better business results.  
Why Fashion Retailers Should Choose Ecommerce Store?
With the recent boom of ecommerce, all businesses without exception are busy building an attractive online presence. To stay in the game, fashion retailers have started investing in getting an online store that delights customers.
Now, let's look at some amazing reasons why it is an absolute necessity for fashion retailers to have a complete ecommerce store.
Appealing visual aesthetics to capture more views
Want to convert your window shoppers into paying customers? Here's a deal! No matter the size and nature of your business, the first impression actually counts. Your fashion ecommerce store design should be visually grabbing, intuitive and offers smooth navigation. Your excellent store presentation can provide quick conversions.
Incredible customer service to improve brand loyalty
As a fashion retailer, you're always a one-conversation away from your customers when you've an online store equipped with "Live Chat and support" feature. You can respond to customer queries on time and close the deal faster. By doing this, you can deliver them an unparalleled customer service experience and gain their trust at the same time.
Provide loyalty rewards to increase sales
Running a fashion ecommerce store means you can offer loyalty rewards (special discounts, promo coupons, freebies) to customers who shop from your store frequently. It's a token of gesture given by stores to customers for their long-term business association. Not just this makes customers feel valued, but also ensures repeat purchase in future too.
Automation to enhance operational efficiency
The concept of automation in fashion ecommerce has transformed business operations in more ways than one. From increasing the team's productivity by automating repetitive tasks to reducing the operational expenses, it's a boon to new age fashion retailers.
Global branding to expand business reach
Your traditional fashion store will not be accessible to customers all across the globe. That's why you should have a fashion ecommerce store from where your domestic and international customers can shop with ease. Your global operations can take your business to newer heights.
How to Set Up a Successful Fashion Ecommerce Store?
Building a fashion ecommerce store that makes huge profits can't happen overnight. It requires a considerable amount of time and efforts to set things in place. You're not alone in this journey of creating your fashion ecommerce store!
Here's a list of extremely important pointers to help you in setting up a fashion ecommerce store that sells faster.
Choose a reliable ecommerce platform
The first and the foremost thing to do is to pick the suitable ecommerce platform for your fashion store. With so many ecommerce platforms to choose from, it gets complex for businesses to make the right choice. You need to look for the ease of use, security, payment options, technical support, multi-lingual support and much more while evaluating different ecommerce platforms.
Design an outstanding fashion ecommerce store
To ensure success in the fashion world, it's a must to have an ecommerce store for your brand. Build a store that not only looks good, but also rich in functionality and performance. From product page design to page loading time, everything needs to be perfect to get maximum conversions quickly.
Implement powerful marketing strategies
If you don't know the tactics of product marketing, it would be difficult to win customers' attention. Some of the effective ways to promote your products include paid advertising, social media marketing, cross selling and up selling and much more. You should leverage them in your marketing efforts to get quality leads for your business.
Provide multiple payment options
Not having enough payment options in your fashion ecommerce store leads to cart abandonment rate. One possible way to combat this issue is to make customers pay in their preferred payment method. Make sure to add payment facilities like credit/debit cards, COD, mobile wallets and much more. Your conversion rate will get significantly improved.
Conclusion
It's evident that we all are living in an era of ecommerce. It makes sense to build a fashion ecommerce store to take your business places otherwise you can miss out on a lot of things like sales, brand credibility, and whatnot! Speak to a trusted technology partner that offers free ecommerce consultation service  and help you fulfilling your business goals at an affordable cost.