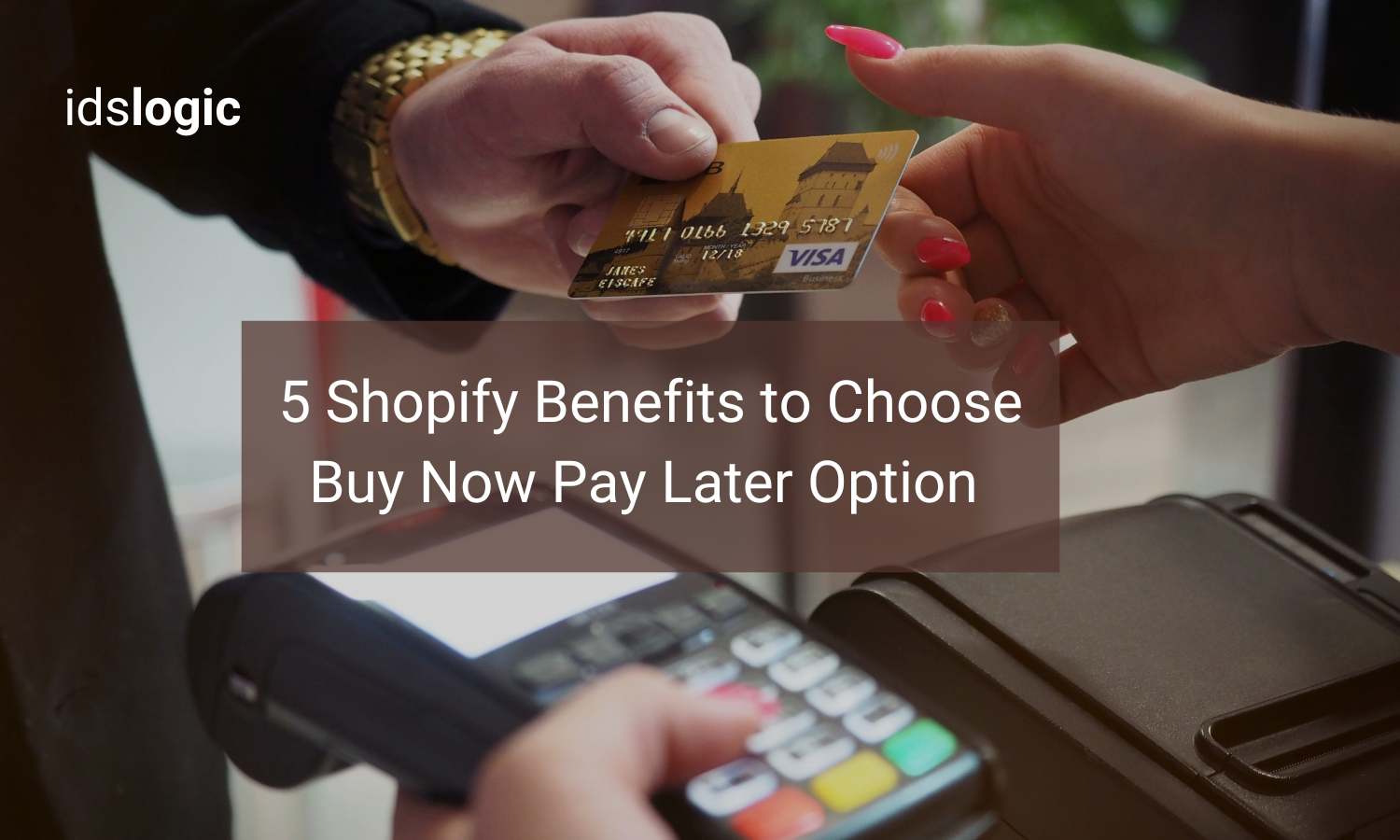 Why Your Shopify Store Should Offer Buy Now Pay Later Option?
Has this ever happened to you while exploring Shopify store, you liked some products so much that you want to get your hands on them immediately? But, you were tight on budget at that moment and had to drop the idea of the purchase.
No need to get disheartened anymore! Buy Now Pay Later (BNPL) option is here to fulfill your shopping desires. It's an effective and powerful marketing strategy that can greatly boost your business in the long run. To stay ahead in the game, businesses should prioritize this thing to get better ROI for their Shopify development efforts.
If you're still wondering whether it's a good idea to add BNPL or not in your Shopify store, then you've come to the right place!   This article will help you understand the importance of this payment method for your business.
What is Buy Now Pay Later Option?
Buy Now Pay Later is transforming online shopping. Millions of Shopify stores are providing this facility to customers who are living on a budget and their paycheck is far away. They can split the payment in parts easily and pay on the dates set by payment provider. Businesses will experience a reduction in the cart abandonment rate with its addition. It's a win-win situation for both the businesses and the customers!
So, without delaying any longer, let's get straight to the topic.
5 Ultimate Benefits of Buy Now Pay Later Option in Your Shopify Store
In general, the payment options that every Shopify store offers includes credit/debit cards, mobile wallet, COD, etc. The latest one to join the list is BNPL that has reduced the strain on pocket size of customers. They don't have to make payment in one go, but in installments.
Here are a few benefits of adding BNPL option in your Shopify store.
Attracts More Customers
One of the biggest reasons for adding BNPL option is that it grabs attention of your potential customers faster. If you're struggling to get more business, this method can accomplish your sales goals by driving more traffic towards your Shopify store.
Boost Sales Performance
Online shopping is increasing day-by-day with millions of sales yearly. Having BNPL facility can take your business forward with a sharp rise of 20-30% in sales. Yes, you read it right! It has got great potential to drive sales by increasing average order cart value of customers.
Decreases Cart Abandonment Rate
Businesses that are worried about their Shopify store's high cart abandonment rate must choose BNPL. Mostly, the customers abandon their carts after checking the total cart value, leading to loss of sales. When they don't have to make complete payment, they can surely shop from your store.
Provides Competitive Edge
Many Shopify stores exist that are not offering BNPL facility to their customers. You can take advantage of this situation by adding this method in your payment options. It can give your business an upper edge over your competitors that can ensure future growth and development. Don't be late to join this bandwagon!
Improves Customer Loyalty
Your customers will get highly impressed on seeing the financial flexibility at their checkout page. With pay later option, you are giving them the reason to stay loyal to your brand. They'll never look for alternatives and continue shopping from your Shopify store.
In a Nutshell
Buy Now Pay Later option is here to stay. It has offered unprecedented payment convenience to customers. They can shop worry-free from stores as they don't have to make full payment for their orders. It's an affordable financing solution for customers.  
In case, your Shopify store is missing out on BNPL option, speak to a renowned Shopify development company to add it in your list of payment methods. This can make your business stand out from the rest and attain a competitive edge online.