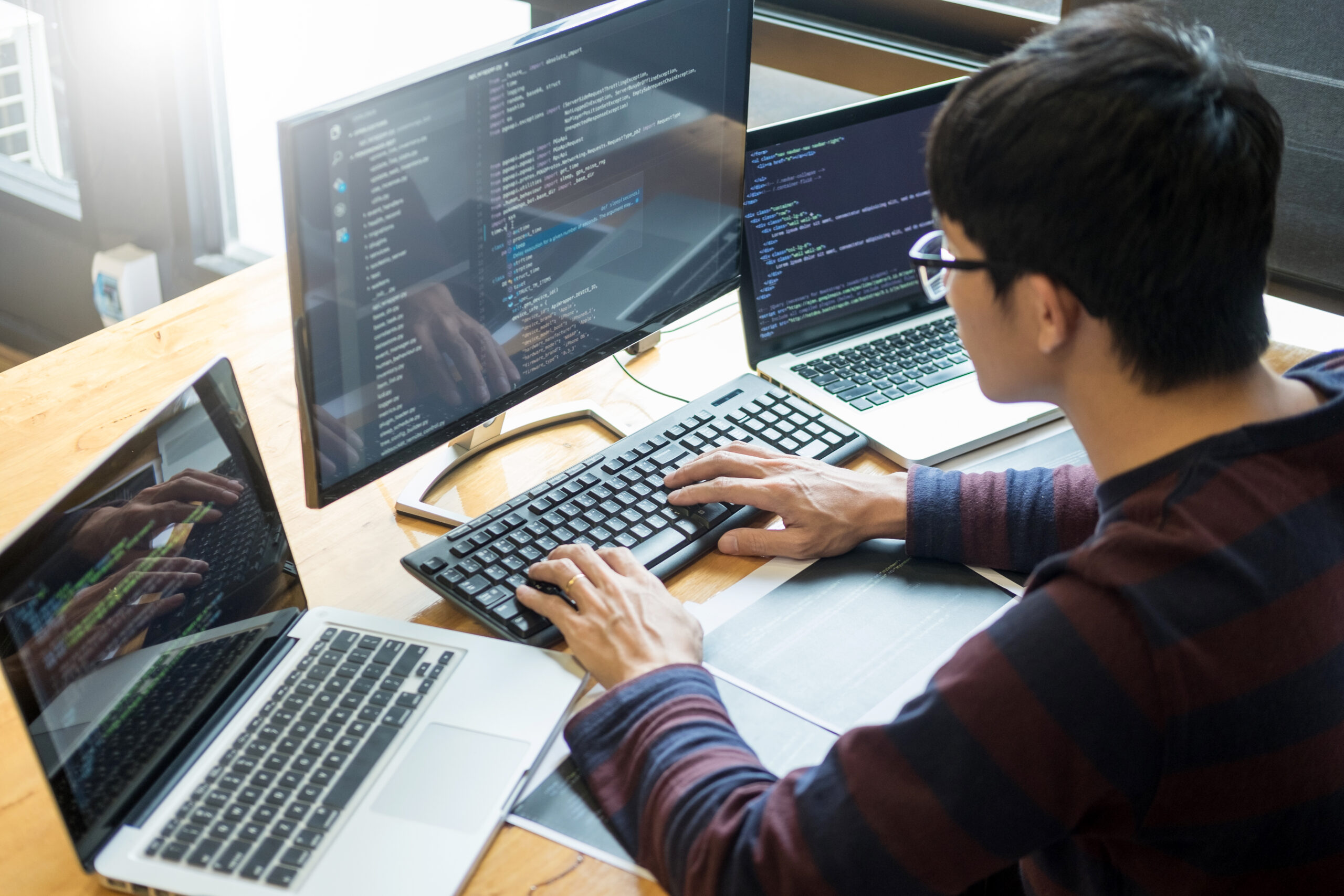 WordPress Development Trends in 2023 You Shouldn't Miss Out
WordPress is a leading CMS out there. Its outstanding features and functionalities are the reason why 42.3% of the world's websites are running on this platform. Whether it's a blogging website or a complex business website, it is a great option to fulfill your needs.
As 2023 is near, WordPress will be going to experience a great technical innovation with an aim to meet expectations of modern users. It is important to maintain a constant pace with the recent developments in WordPress industry. This can help you stay ahead of competition and provide the best ROI on your WordPress development efforts.  
Now, you must be eager to know what WordPress trends will dominate in the upcoming year that can help you in building a competitive website. Without any further ado, let's get started.
Top WordPress Development Trends in 2023
With the constant release of trends, it helps businesses to find new possibilities of growth and expansion in future. Make sure your WordPress website should be built by employing the latest development trends to get more traction.
Read on to discover the top WordPress development trends in 2023
Headless CMS
Headless CMS is a breakthrough concept in the WordPress industry. It follows decoupled architecture that allows content management in the backend and makes it accessible via an API to display to visitors on any device.
Headless WordPress comes with an array of advantages, including improved performance, flexibility, and security.
Page Builders
It goes without saying that building a customized web development solution helps businesses to stand out online. With Page Builders, it becomes convenient to create a WordPress website that is tailor-made to specific business requirements.
The best part is that it is quite easy to use. You don't need coding skills to use it. It allows building stunning websites at an affordable cost. Some of the best examples of WordPress Page Builders includes Elementor, Genesis, and WPBakery.
Augmented & Virtual Reality (AR/VR)
While shopping online, the customers can't visualize products in real-time. Technological innovation has come out with a great solution for that. AR/VR technology lets you give a 360-degree view of different products and contribute towards an immersive experience.
Integration of AR/VR technology in WordPress website can prove to be a game-changer for your business. It can make your customers make a better buying decision. Your customer base and sales will get multiplied with its adoption.
Voice Search
Voice search optimization is quite a popular trend these days. Millions of WordPress websites have started using it as it offers unprecedented convenience to customers while exploring your products and services.
With the use of voice search technology, you can make your customers use voice instructions when they shop. It is a great time saver for them, which will make them your regular customers.
SaaS-based Product Development
Businesses are looking for ways to create SaaS-based products. But, thinks it will require hard core coding and heavy investment to accomplish your business goals. Technology has made this process simpler.
If you're thinking of building a SaaS-based product development requiring no coding, you need a platform that can support this thing. WordPress is an amazing option to go with. It is convenient to build a SaaS-based product using WordPress with quick turnaround time.
Multilingual Capabilities
A website that caters to global customers is necessary for online recognition and success. It would be better to translate your website in multiple languages for their convenience.
With WordPress, you can create a website with a multilingual content to serve customers in their native languages. In fact, it provides several plugins like WPML and qTranslate-X to suit your purpose.
Chatbot Integration
Chatbot is gaining immense popularity these days. It has redefined the customer service experience to a great extent. If your website is missing out this feature, you should get it soonest.
WordPress allows seamless integration of chatbot that can make your customer support team highly efficient. All queries will be answered on time with an effective solution leading to a higher customer satisfaction.
Some Concluding Thoughts
As one-third of the websites use WordPress today, it makes sense to build your online presence using this CMS. Not just building, you need to closely monitor what's new happening in WordPress industry and implement the latest trends accordingly. If you're struggling to do it, speak to a trusted WordPress development company to discuss all your requirements.