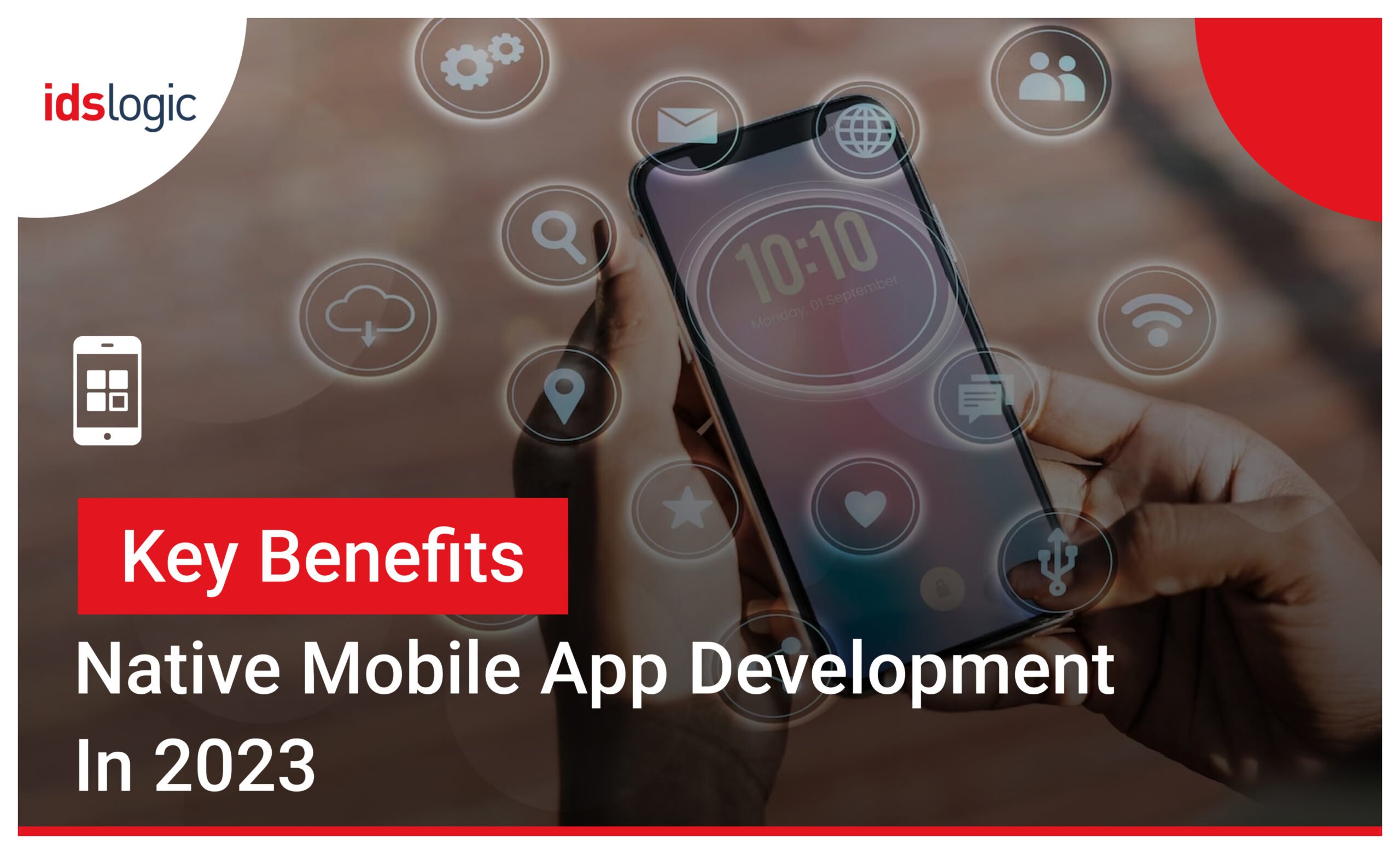 5 Key Benefits of Native Mobile App Development in 2023
There is no denying the fact that mobile app industry is growing exponentially. Mobile apps are expected to generate over $935 billion revenue in 2023. Clearly, it's an absolute necessity for modern businesses to build their mobile apps and elevate their growth.
Still, there are many businesses exist that don't have invested in mobile app development yet. Considering a steady growth of mobile app usage; it's a no-brainer for businesses to build an app soon. You can boost your sales and revenue with this decision.
Now, when you've decided to build your mobile app, the first and the foremost step in this journey is to opt for the correct development approach. You need to be extremely careful while making this decision as things can go from simple to complex, in a jiffy. You can choose native app mobile app development for your project.
What is Native Mobile App Development?
A native mobile app is created for a specific operating system by deploying a platform-specific programming languages. For instance, if you want to build a native iOS app, you'll need Objective-C or Swift programming languages, while for the native Android app, you'll need Java or Kotlin.
In the simplest words, you'll require different tech stack to build native apps for Android and iOS platform.
Why Should You Choose Native Mobile App Development?
Choosing the suitable mobile app development approach is crucial for businesses. Several options are available that makes the decision even more intimidating. The native app mobile app is experiencing immense success these days for all the right reasons. You should go ahead with this way of developing apps.
To help you decide faster, we've highlighted a few benefits of native mobile app development.
Let's take a look at them to explore more. 
Delivers the Best Performance
Native app is designed and optimized for a specific platform. That's why it renders superb performance to the users as compared to cross-platform or hybrid apps. It eliminates the need of middleware by interacting directly with native APIs, resulting in highly responsive and efficient app.
Allow Developers to Utilize Full Feature-Set
Since native apps are created for a single platform, the developers can use the features of this platform to the fullest. This helps them to access the hardware of the device including GPS, camera, microphone, and many more to build an app that sets your business apart.
Higher Security
Another great reason to opt for native app development is that it offers top-notch security. With the surge in cyberattacks, the data protection has become a cause of serious concern these days. Your native app will be designed for a single platform and data will be encrypted for that infrastructure. This greatly reduces the security vulnerabilities.
Boosts User Experience
With every platform, there comes a pre-defined UI/UX guidelines that developers need to follow to get the effective results. While creating native apps, these standards are completely followed, leading to an attractive and functional app. This results in getting an app that renders an impeccable user experience.
Improved Scalability
The native apps are designed to support higher traffic load. That's why it provides better opportunities to scale your business growth in future. If you've plans to scale your business in the coming years, you can do it effortlessly. Moreover, your app will not crash when the traffic load becomes higher.
Final Words
Online competition is fiercer than ever! Therefore, it is important for businesses to opt for the app development approach that can help in building high-performing app for extending their reach. Speak to an experienced native mobile app development company that can transform your vision into reality.