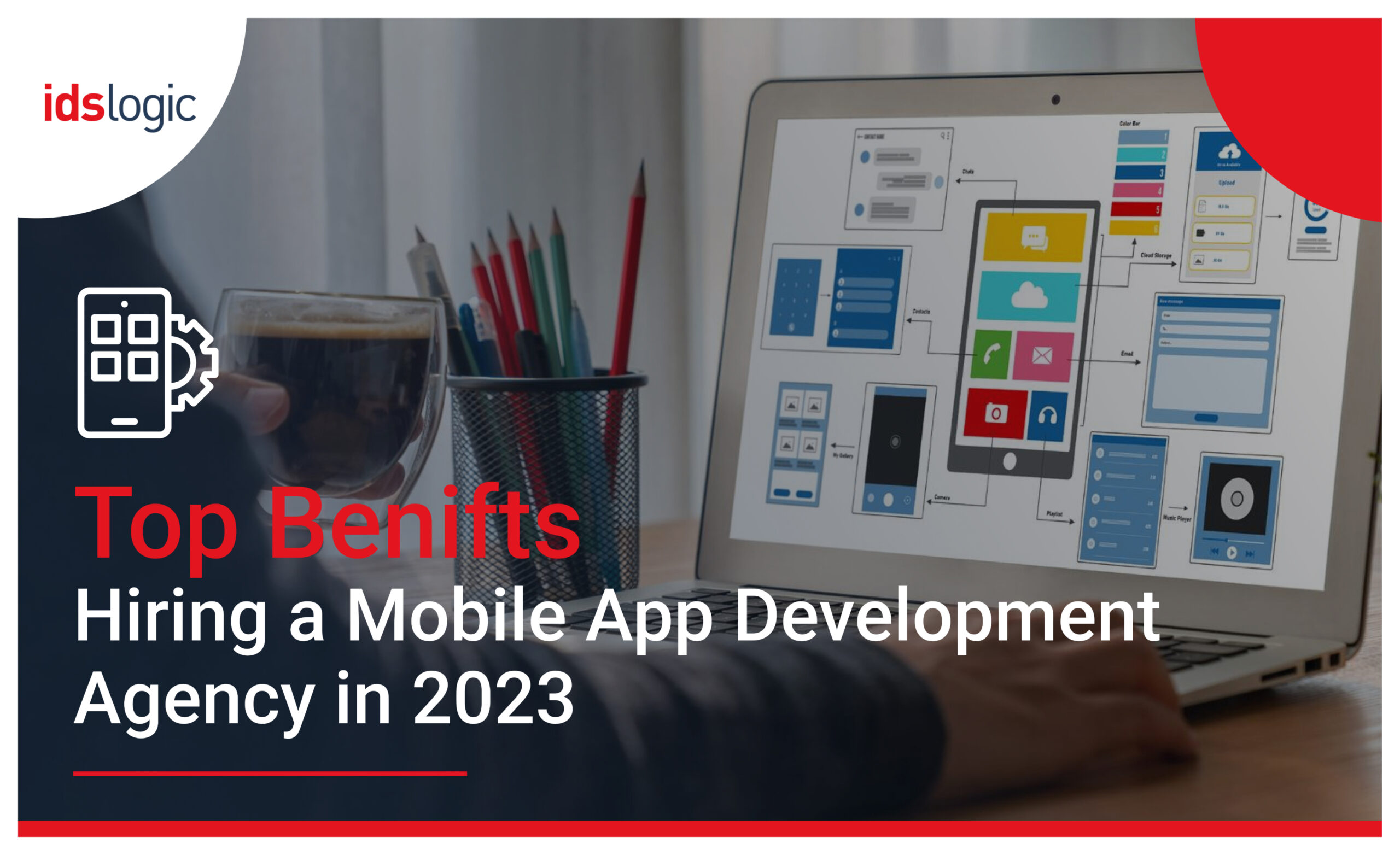 Benefits of Hiring a Mobile App Development Agency in 2023
Building a mobile app for business is a necessity in present times. Millions of entrepreneurs have realized its tremendous potential in growing any brand. That's why they've invested in mobile app development. If you're thinking of joining this bandwagon soon, you should search for professionals to create your dream app.
While searching for a mobile app development agency, you should be extremely careful before making any decision. You will find a plethora of options online, but not all agencies are same. Take enough time to evaluate them, and decide anything.  
So, how you can ensure that you are partnering with the best mobile app development agency?
Choosing the right mobile app development agency can often be tough, especially if you have no experience of doing this before. Making this decision with full confidence requires knowledge of the factors to be considered at that time.
Well, there are specific pointers that should be applied straight away when finding mobile app development experts. Let's take a look at them.
Past Development Portfolio
There is no other better way to know how well a m0bile app development agency has performed earlier than checking portfolio. It will display different projects of an agency to help you decide faster whether they can meet your expectation or not.
Market Reputation
Make sure agency should have a good reputation in the market. Never partner with the one that has a bad track record. You can't expect quality results from them that can ultimately lead to project failure. Ask them references of the clients they've worked in the past to build your confidence.
Development Charges
Based on your app project's complexity, your agency will provide a cost estimate before starting development work. In general, an ideal agency is the one that provides genuine estimation for your project with no hidden charges.
Project Management Skills
The right mobile app development agency has dedicated project managers in place to provide constant updates about your project. Moreover, they work in an organized manner to get things executed in an effective way.
On-going Support & Maintenance
If you want your mobile app to run smoothly, it's maintenance will be needed over time to time. Your agency should offer continued mobile app maintenance and support service to ensure its well-being.
What Benefits a Mobile App Development Agency Brings to the Table?
Hiring a mobile app development agency comes with its own perks. It brings serious value to your project and propels your business growth.
Let's have a look at the below pointers to help you understand the importance of hiring mobile app development agency.
A reliable mobile app development agency offers you a great development team. Their team will include designers, developers, project and account managers to ensure systematic workflow and timely project completion.

They have an in-depth knowledge of all leading mobile app development platforms and know the tricks of the trade. They can help your app with the latest updates, functionalities, and customisations.

They remain up-to-date in terms of technologies for mobile apps and marketing trends that bring more value to your project and helps in building a mobile app that stand out from the crowd.

Furthermore, the services offered by them are always best in the market that aligns with your business needs. They can build an app that can truly reflect your brand, boost engagement and conversion rate.
In a Nutshell
Mobile apps have become imperative for businesses (big or small) to stay ahead of the competition. Your decision of working with a reputed mobile app development agency can take your business a long way. They've an expert team with ample experience creating apps of diverse scale and budget.
In addition to this, they've strong technology and project management skills that drives project's success. Speak to an experienced mobile app development agency to discuss your upcoming app requirements!