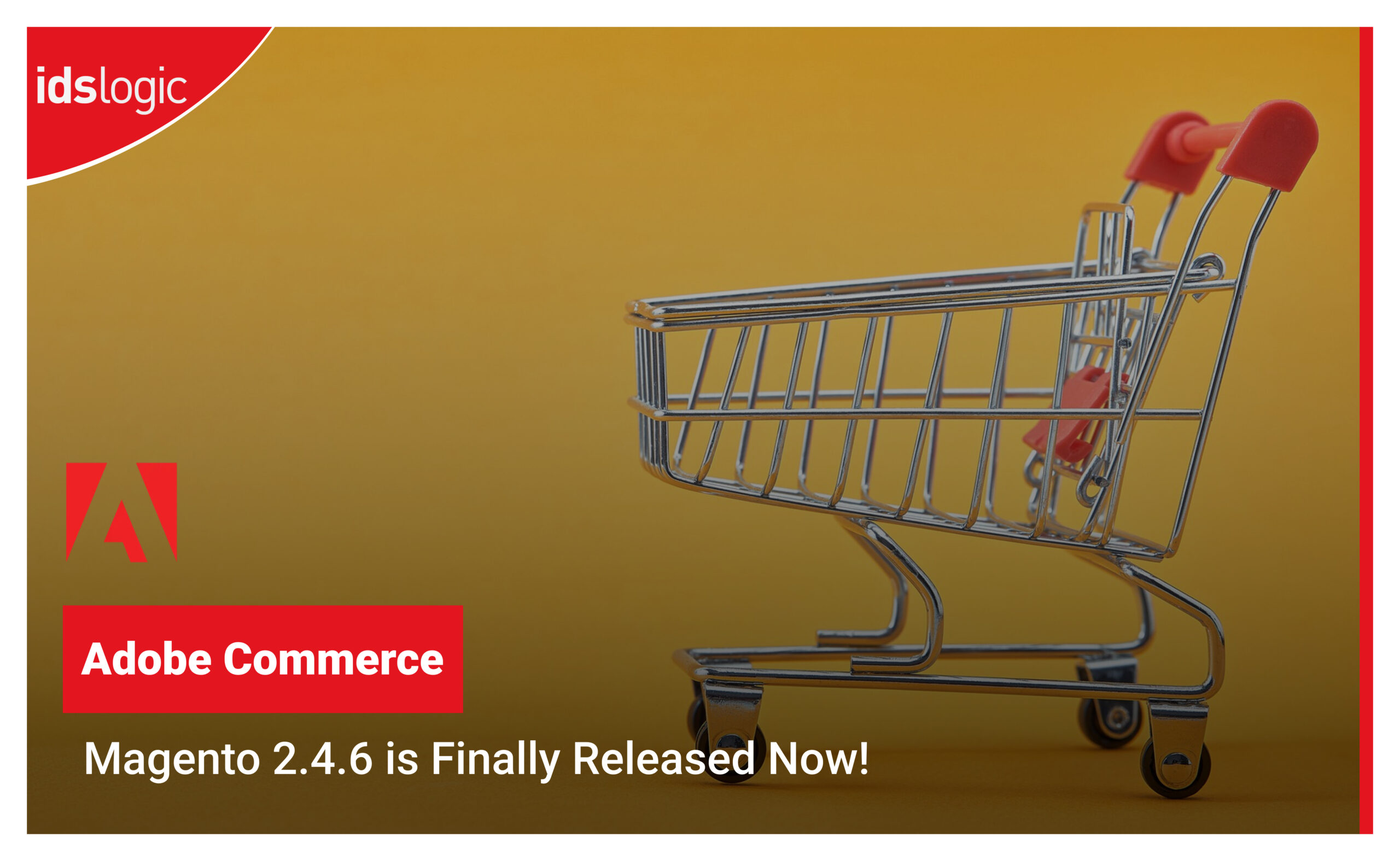 Adobe Commerce (Magento 2.4.6) is Finally Released: Here's All You Need to Know
 As 2023 has arrived, Adobe has released the latest Magento version, which is the biggest performance update for store owners. Are you excited for this major Magento release update? If so, you've visited the right place to gain insights about the same!
 Magento 2.4.6 released on 14th March, 2023. However, it's pre-released version was available on 28th February, 2023 that was two weeks before the general availability. Much like every version, it offers several performance and stability enhancements. To truly tap into its potential to the fullest, you must know about its key highlights and features.
So, without any further delay, let's get started!
What's New Magento 2.4.6 Release has to offer?
Magento 2.4.6 introduces support for PHP 8.2 with GraphQL operations for bulk cart operations and category tree rendering response have been optimized. It has more than 300 quality fixes and enhancements along with an upgrade in Core Composer dependencies and third-party libraries that are fully compatible with PHP 8.2.
Let's see what enhancements Magento 2.4.6 brings this time!
Platform Enhancements
Magento platform is getting more advanced and better with every new release. As mentioned earlier, Magento 2.4.6 supports the latest PHP 8.2 while it will continue to support PHP 8.1 too.
Composer 2.2.x

Redis 7.0.x

OpenSearch

ElasticSearch 8.x

MariaDB 10.6 (LTS version)
Other Upgrades & Improvements
Outdated JavaScript libraries updated to their latest versions along with removal of outdated dependencies.

Removal of PHP 7.4 compatibility from the Commerce codebase.

Upgrade of Symfony dependencies to the new LTS version.
Performance & Scalability Enhancements
Magento 2.4.6 offers great scalability and efficiency that can help store owners to meet the rising business requirements.
Enabling new configuration setting for improving operational performance involving over 100 customer segments.

Enhanced product grid performance by limiting the products count showcased in product grid.

Higher import data performance (up to 100, 000 records per minute).

Improvement in throughput order processing performance through load balancing.
Security Enhancements
Magento 2.4.6 will come with a superior level of protection along with security fixes and enhancements that are as follows:
8 security fixes to match up the latest security practices.

Fixed gaps in Admin action logs with specific auditing of admin actions.

No failure of reCAPTCHA validation during checkout.
GraphQL Performance Enhancements
Magento 2.4.6 offers following GraphQL enhancements:
Better response time while querying categories with category permissions enabled.

Improved category tree rendering performance in GraphQL.

Improvement in the response time of the bulk cart operations through GraphQL.
Braintree Payment Enhancements
Magento 2.4.6 will come with the following Braintree enhancements
Enabling of Braintree Pay Later button for Italy & Spain

Enabling of PayLater messaging with PayPal Vault

Enhanced Fraud Protection & ACH web hooks
Page Builder Enhancements
Magento 2.4.6 is fully compatible with Page Builder v.1.7.3 & PWA Studio v.13.0.x.
Magento Version Comparison: 2.4.5 vs 2.4.6
Magento Version

2.4.5

2.4.6

ElasticSearch

7.17

8.0

Security Improvements

Supports Google reCAPTCHA for wish list sharing and gift card forms.

ACL Resources addition to the inventory.

Upgraded MaliciousCode to HTMLPurifier.

Improved inventory template security.

This release offers 8 security fixes and platform improvements.

Performance & Scalability Improvements

Optimized performance of primary index by reducing its number from 3 to 1.

This improvement has decreased the count of records created in the price index.

Deletion of outdated data by price indexer after changing records during partial re-indexing of big catalogs.

Upgraded command has become better.

Indexers didn't respond to the scheduled mode and stays in save mode.

Faster execution of tier prices updated by API.

Improved page load performance while loading the catalog widget product.

 

Page Builder

V.1.7.2

V.1.7.3

Payments

Apple Pay availability to merchants with enabled Payment Services.

Merchants in Spain and Italy can provide PayPal Pay Later to buyers.

Braintree discontinued integration of KOUNT fraud protection.

Vault payment details is not displayed in the Payment section of the Admin order creation workflow. (if the buyer forgets to save the token)

The COD payment option is not get rendered anymore on the store checkout workflow if COD is exempted for country specified in the shipping & billing address.

Owing to the cart price rule, the custom prices will not be doubled after applying the discount.

New order pending status is now shown as expected once the order gets placed by utilizing the Zero Subtotal Checkout payment mode.
Problems You Might Face Due to Upgrade
If you're planning for Magento migration, the first thing you should if your required extensions are updated to support the latest release. This new version comes with many dependency changes with few of them are backward incompatible.
Magento 2.4.6 has several backward incompatible changes in the libraries and third-party components it deploys. It is the result of the end of support of the following components:
Zend_Filter changed to laminas-filter

Zend_HTTP changed to laminas-http

Zend_Validate changed to laminas-validator
This replacement of libraries impacts lots of Magento modules in the long run. For instance, Magento_Framework, Magento_Payment, Magento_Backend, Magento_Search, etc.
Not just this, the third-party extensions that utilize depend on the affected Magento modules or depend on the replaced libraries needs to be updated.
Some Concluding Thoughts
Magento 2.4.6 comes with lots of platform, performance, and security enhancements. Switching to it at the earliest can prove beneficial for store owners as it can boost the overall online selling experience.