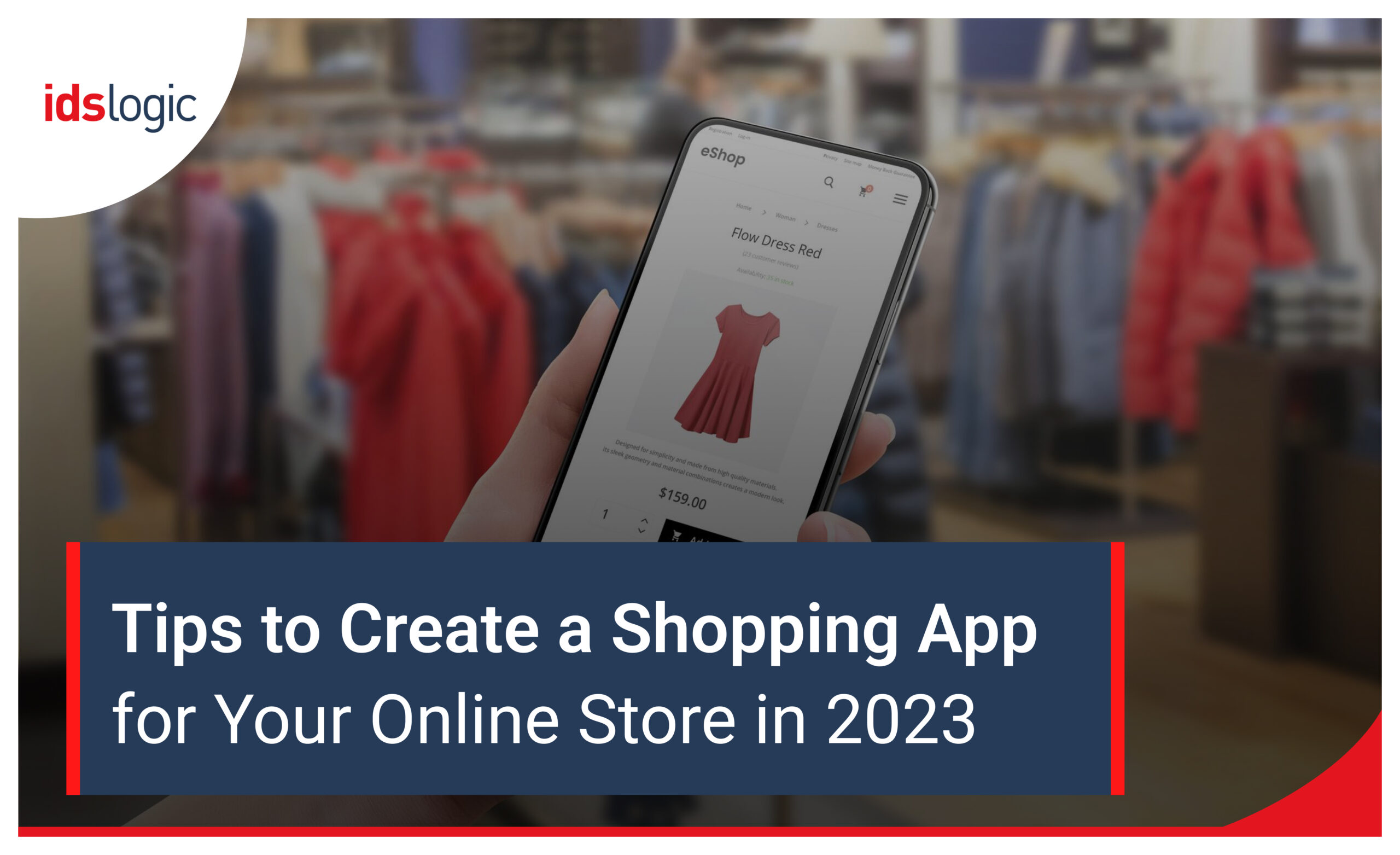 Tips to Create a Shopping App for Your Online Store in 2023
It's 2023! Having a website is not enough to retain existing customers and attract new ones. Modern customers prefer mobile devices to shop on the internet due to its unprecedented convenience. They can order products in a few clicks from the comfort of their couch. Therefore, businesses should never overlook the importance of mobile apps in increasing conversions and profitability.
As per the survey, the mobile commerce is expected to make record breaking sales in 2023 i.e., $511.8 billion. This is the biggest reason to start planning now for mobile app development to elevate your business growth. Millions of entrepreneurs have joined this bandwagon to make more sales.
Whether you've a grocery store or a pharmacy store, investing in a mobile app can take your business places. From building brand to increasing revenue, it can do all for your business. In short, it is a great option to propel your business.
Why Shopping Mobile App Development is Worth an Investment?
It's not a secret anymore that mobile shopping is on the rise. People are buying products using mobile devices more than ever before. There are some good reasons behind this growing inclination for mobile shopping. Let's dive a little deeper.
Creates Brand Awareness
Customers feel safe and secure while buying from a trusted brand. It clearly indicates that your brand should be popular to attract more customers. The best way to do this is to build a shopping app that appeals your prospects. When they see your app on the app store frequently, it can improve your brand's recognition.
Boosts Revenue
Investing in a shopping mobile app is a smart business decision. It greatly offers buying convenience to customers. They can shop products from your store using an app and get them delivered faster, leading to a finest shopping experience. They'll return to your app for shopping more and maximize your sales.
Personalized Shopping Experience
Your shopping mobile app will hold the records of your customers' like order and search history, buying preferences, and lots more. You can recommend them products they might be interested in buying, resulting in a quick purchase. In turn, your conversion rate will get significantly improved.
What Things to be Considered While Building Your Shopping App?
Now, when you know the benefits of building a shopping app for your business. It's time to unlock the essential things that should be followed while creating your shopping app. Undeniably, building your first shopping app can be a harrowing experience.
Here are a few specific pointers that should be considered during shopping app development.
Specify Feature-Set
The first and the foremost thing to do is to decide the number of features you want in your shopping app. Your project moves in the right direction when goals are clear from the start. In general, the features that makes for a great shopping app includes:
User Login & Registration

Product Catalog

Shopping Cart

Personalized Recommendations

Push Notifications

Wishlists

Checkout & Payment Methods

Order Tracking

Customer Support
Decide Your App's Platform
After finalizing your app's feature specifications, the next step should be the preferable mobile app development platform. Android and iOS are leading choices that can help you in creating a shopping app to set your business apart. Just analyze your project's requirements and budget before deciding any platform.
App Integration to Your Existing Business Ecosystem
While building a shopping app, you should make sure that your current online store should integrate seamlessly with it. If you're using CRM or ERP, your app should support it without any difficulty. You can ask your developers for performing integration.
Why You Should Hire Mobile App Development Company for Your Project?
Creating a shopping app for your business is extremely challenging. There are lots of aspects that need to be considered to make an outstanding app including design, development, testing, and deployment. An expert assistance is required to proceed things in the straightforward manner.
Do you've a great mobile app idea in mind? Speak to an experienced mobile app development company to discuss all your upcoming mobile app requirements. They're core expert in Android and iOS to deliver optimal solutions to startups, SMEs, large enterprises.