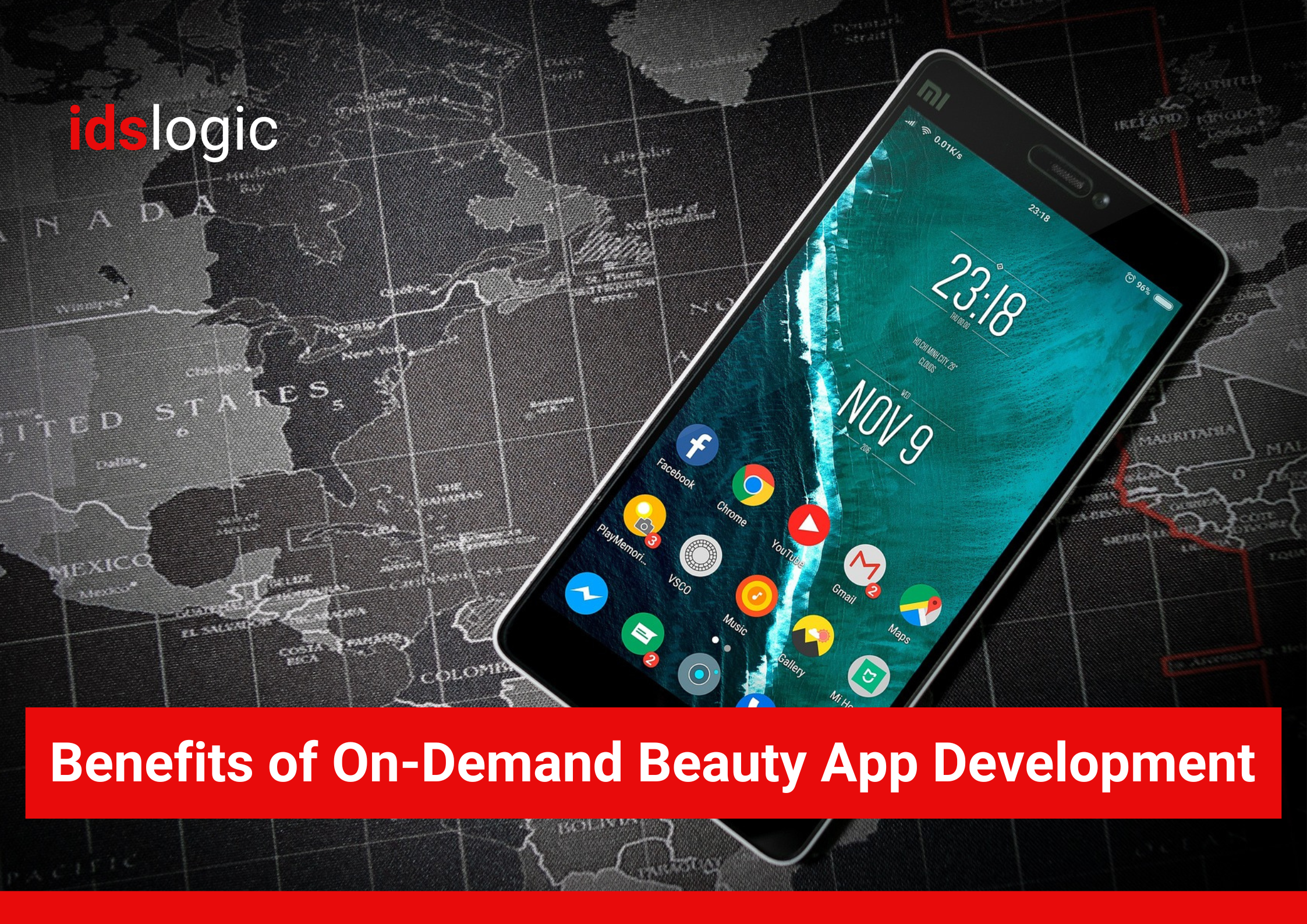 5 Benefits of On-Demand Beauty Salon App Development in 2023
Do you want to take your salon business to newer heights? You must consider building an app to increase your customer reach and maximize revenue. Such investment can pay off immensely in the long run!
People are spending big at salons to get a makeover and release their stress. They need their services frequently. This industry is growing faster. Latest statistics tells us that the beauty salon market is expected to touch $190.81 billion in 2024. Indeed, an impressive number!
But, there is always a room for improvement. As technology continues to advance at a breakneck pace, you should move with time to attain a competitive edge in the market.
Investing in an on-demand salon app development is a profitable venture to yield better ROI. Not just it streamlines salon operations, but also brings more bookings and sales, leading to business growth.
What On-demand Beauty Salon App Features Are Best for Customers?
With an aim to provide instant professional salon services, your app should have necessary features integrated to fulfill this purpose. Here is a list of specific features from the customer's convenience point of view.
Appointment Booking

Services Price List

Image Library of Services

Push Notifications

Login/Sign up

Sending Reminders

Booking History

Online Payments
All such features will contribute towards your salon app success. The idea of uninstalling your app will never ever come into your customer's mind owing to an enhanced user experience.
Why On-demand Beauty Salon App is So Popular Among Customers?
Salon owners will not be the only one to get benefited from on-demand apps. This technology will be useful for customers as well. The daily hustle of life gives them less time to focus on their beauty treatment. Plus, they feel lazy going to the salon. This is exactly where on-demand beauty salon app comes in. They can avail salon services from the comfort of their couch using such app. It saves both their time and efforts.
Customers today are more on personal care than ever before. It has become possible due to rise of beauty salon on-demand app services. They can book services in a few clicks. No more waiting at the salon for your turn to come up. This is the reason why salon apps are soaring high in popularity.
What On-Demand Beauty Salon App Brings to the Table for Businesses?
In the past few years, the salon industry has experienced an unparalleled growth with on-demand app development. If you're skeptical of making an investment, just go through the below specific pointers to take this decision confidently.
Let's take a look at the benefits of building an on-demand beauty salon app.
Extends Customer Reach
The salon industry is highly competitive. It would not be easy to acquire new customers and retain existing ones. To stand out from the competition, a mobile app for salon can greatly help. Having an alluring presence in the app marketplace can attract more customers to book their appointments. This makes them to reach their financial goals faster and improve their profit margins.
Allows Social Media Promotion
Social media is a powerful medium to connect with potential customers. Millions of accounts are active on Facebook, Twitter, LinkedIn, and Instagram. It goes without saying that you should be present there too to reach out to the masses. Your salon app can integrate social media platforms where you can promote your services effectively.
Provides Real-Time Communication
An effective and timely communication builds strong relationship with customers. Your salon app can help customers connect with you in a better way. They can get quick information about your products and services, discounts and offers, vacant slots, and much more. Your round-the-clock availability will make them get speedy responses to all their queries.
Loyalty Rewards to Gain Trust
One of the best ways to get more salon appointments is to run a loyalty program. Customers love rewards and ensures repeat bookings. With salon app, you can use this promotional tactic to gain traction. You can provide special offers and discounts to your regular customers on your salon services to win loyalty.
Builds Brand Identity
With the on-demand salon app, your business can flourish faster than you imagined. Your salon's logo will appear several times in a day of the mobile users. Make sure your app has a unique and catchy logo design that immediately strikes your customer's mind. This can help you in establishing your salon brand.
Some Concluding Thoughts
It's no secret that owning a beauty salon app can boost your business in more ways than one. Beating the competition and getting more customers will become easier with an app.
Let's cut it short, a mobile app is a boon for your salon app. From increasing customers to enhancing your brand value, an app can do it all. Therefore, you should get your salon app developed soonest.
Speak to an experienced mobile app development company to discuss your upcoming mobile app project requirements!