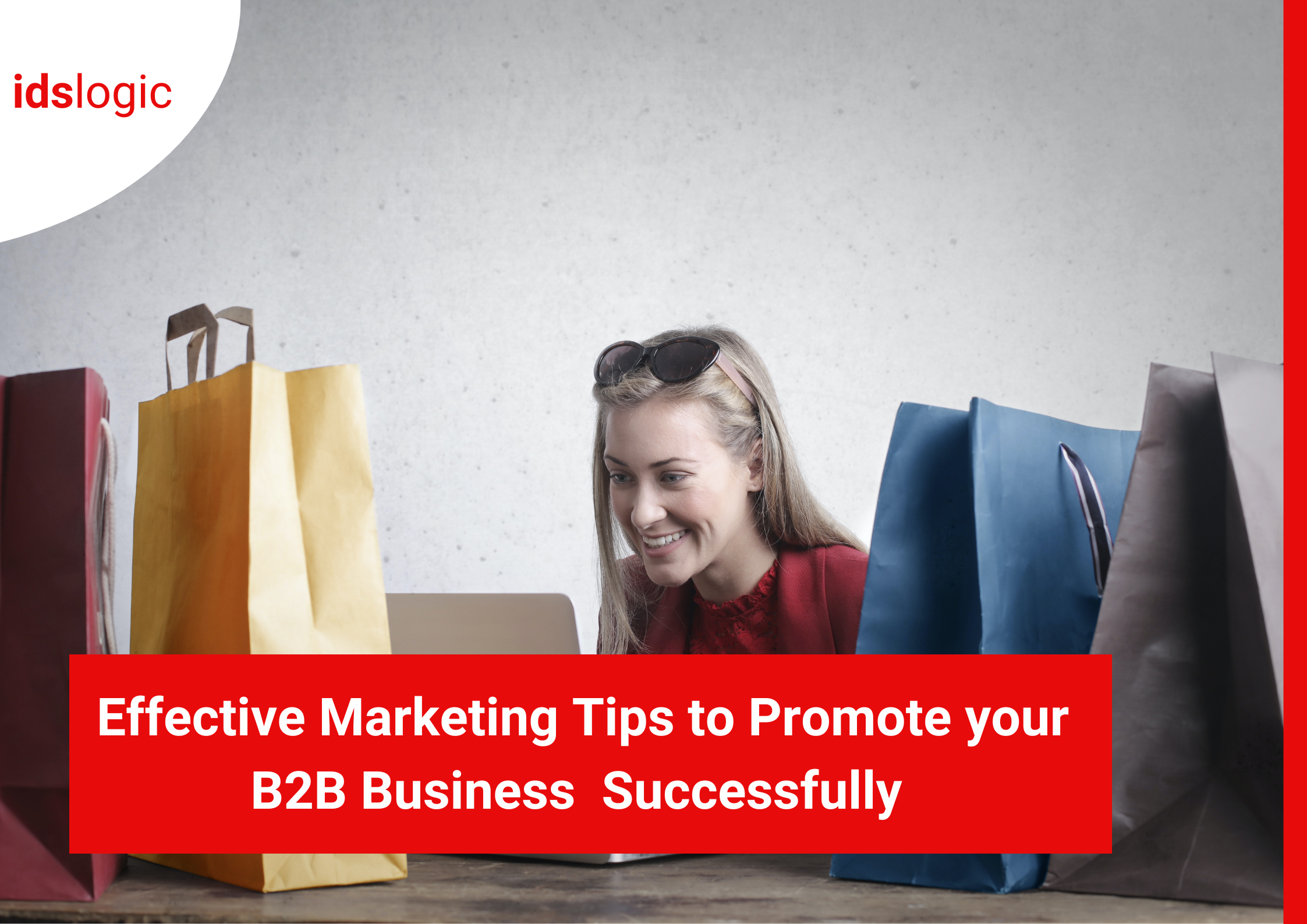 How to Promote Your B2B Ecommerce Store Successfully in 2023?
With the B2B ecommerce landscape going big, it's easy to get lost in the internet. This is why you should put your best efforts to grab the maximum eyeballs, and propel your business to newer heights. You must be wondering what exactly can be done to reach customers. This post will help you understand the tricks of the trade to make your ecommerce store a big success.
As a business owner, you must know having a great online presence is essential for business success. Leveraging the right tools and methods can help you market your B2B ecommerce store effectively. It can attract more customers, retain existing ones, and boost sales.
"B2B ecommerce is the process of promoting and selling products amongst businesses online with an aim to increase customer reach and decrease cost-to-serve to multiply sales and revenue generation".
To get the most out of your B2B ecommerce development efforts, your marketing campaign should be out-of-the-box to provide fruitful results. You can conduct a deep market research online to get an idea of what's working nowadays for B2B ecommerce to draw potential customers in.
Marketing Tips Explained for B2B Ecommerce Business Owners
No doubt, the B2B ecommerce industry is growing rapidly that has increased the competition a lot. Businesses are facing a tough time to impress their customers. If you also sail in the same category, you should take the below-pointers into account to get more customers.
Here are effective marketing tips for your B2B ecommerce store to gain traction.
# 1. Make Your Store Mobile-Ready
Mobile phones are a crucial part in the digital era. People are mostly on their phones for shopping, gaming, and other purposes. Investing in mobile-friendly B2B ecommerce design can take your business places. It can offer a seamless browsing experience across mobile devices like tablets, laptops, phones, and much more.  
What's more? It can improve your search engine indexing as search engines like Google prioritize stores that are built using mobile-ready design approach.
# 2. Use High-Ranking Keywords
Making your B2B ecommerce a big success can be possible if it appears on the first page of search results. Insert high-ranking keywords in your store is strongly recommended to enhance your visibility online.
You can conduct keyword research like Semrush, Ahrefs Keywords Explorer, and lots more to get keyword results that can drive traffic. Make sure you add them in your web content, articles, blogs, press releases, and lots more to get better visibility.
# 3. Create Quality Content
Creating engaging and informative content is the best way to draw attention of your potential customers. You can check your competitor's store where you will surely see the resources section on top. It's a repository of information about your products and services in various content forms.
This is why your B2B ecommerce store should have rich content in the form of blogs, articles, webinars, case studies, white papers, and lots more. You should post them on a regular basis to stay connected with your customers. This practice can help you in securing good positions online.
# 4. Send Promotional Mails
Email marketing is unarguably the powerful marketing method to gain more customers. In fact, businesses find it as the potential way to connect with customers and promote their new products and services to gain traction.
While creating your emails, you should pick a catchy subject line along with interesting content to engage customers. You can offer them special discounts and offers to compel them to shop. This can surely help your business to convert faster.
# 5. Utilize Social Media
Social media can help you in widening your customer reach. You can connect with your potential customers in a better way, respond to their sales-related inquiries on time, leading to higher customer satisfaction.
Make impressive business profiles on social media platforms like Facebook, Twitter, LinkedIn, and Instagram can increase brand recognition. It will increase customer acquisition and builds a healthy business relationship in the long run.
Final Notes
Building a sophisticated online presence is crucial for B2B ecommerce business to attract modern customers. Apart from that, an effective marketing strategy should also be created to convert more visitors into regular customers. With the right marketing approach, your business can get recognition that it actually deserves.
Speak to an experienced B2B ecommerce development company to get more promotional tips for accelerating your business growth!