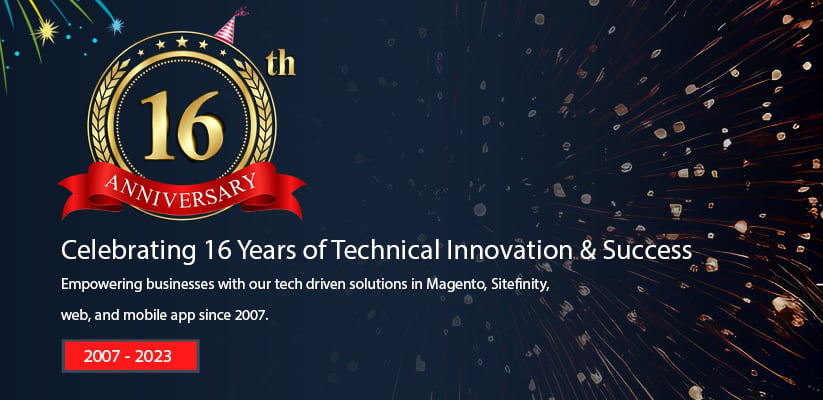 IDS Logic Turns 16 Today in IT Business- A Big Milestone for Us!
We're 16 years old today! Hip-hip-hooray!
This April marks the 16th anniversary of our company. Thrilled to announce that we've successfully completed 16 years of technical excellence-a year of growth and innovation. We're immensely grateful to our clients and employees for their continued support over these years. It would not have been possible without their contributions.
Back in 2007, the company was formed with a team of two, which is now expanded into a team of 200+ tech experts. Our company has grown up to our expectation and achieved desired business goals. Presently, we've more than 750 projects in our portfolio to showcase, 500+ global clientele, and received ten awards for our unmatched IT solutions. Indeed, a huge achievement!
"Our mission has always been offering cutting-edge IT solutions to startups, small, medium, and large-scale enterprises, so they propel to greater heights. We have strived to stay on top of technology trends that can drive measurable results to businesses".
Celebrating 16 years is a proud moment for IDS Logic family! It gives us great pleasure to celebrate this successive growth of our company with our team and clients who has been a part of this whole journey. They've seen us grow from the ground level and we can't thank them enough!
Our Future Commitment
Let us reaffirm our commitment of delivering excellent solutions in web, mobile app, ecommerce, Sitefinity, LMS, web hosting, and much more. It's what we've always done, and what we'll continue to do so. We'll always focus on providing excellence to our clients by prioritizing their specific business needs.
Our Final Words
Needless to say that we've come a long way! It has been an incredible journey in IT business so far. We look forward to provide the highest level of IT service in future too and deliver growth with innovation, integrity, and excellence.
Happy 16th anniversary to IDS Logic family! Here's to more years of technical innovation and growth!