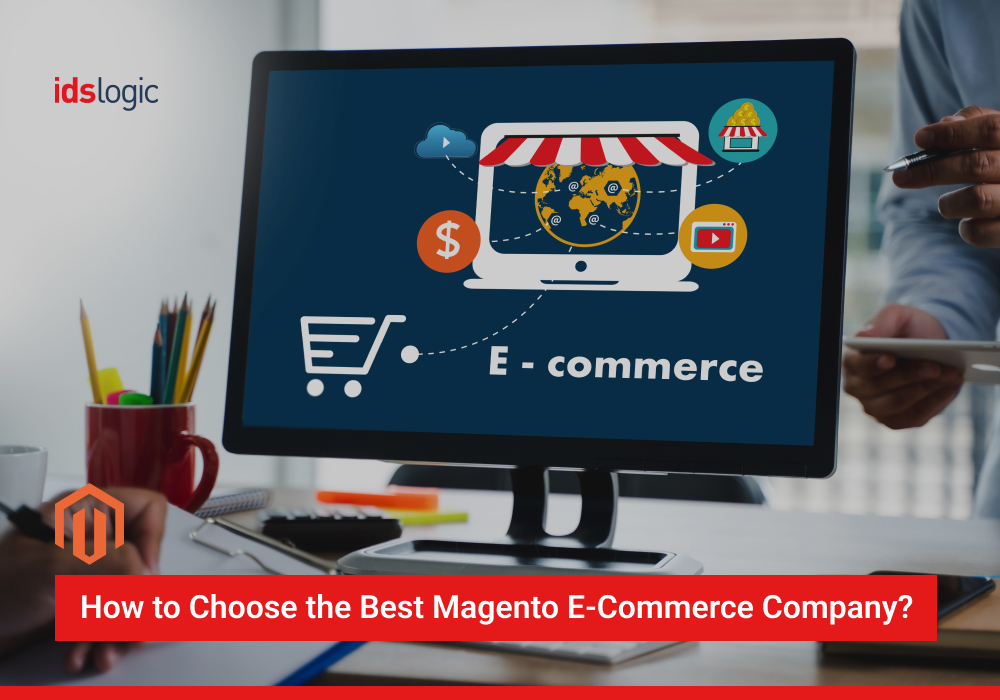 How to Choose the best Magento eCommerce company?
Searching for the right Magento development company to create you a scalable website? Don't forget to look at prerequisites that must be fulfilled before choosing right services.
Magento is a powerful CMS for building an eCommerce store. Its features, functionalities, and easy of use makes it one of the most trusted platforms for eCommerce store owners.
In addition to this, Magento is backed with a massive community, which keeps on discussing its prolific benefits, customization features, interactive themes, etc. to make it more explorable for the users.
With so many options available for choosing Magento eCommerce development company, it is essential to go for such services that could prove to be beneficial for business in the long run. 
An experienced Magento web development company can easily take care of scalability needs of business.
The CMS does have a scalable development environment, which can easily accommodate the growing website need. However, getting the right Magento development services is not as easy as it sounds.
Nevertheless, below are some tips to find the services from an experienced company.
Choose Experience Over everything
One of the most important considerations is to look for an experienced firm. Find out how any years of expertise does the Magento development agency holds?
It is important to create a site that would not only serve the business' purpose but also suit the requirements of the visitors coming to the website.
In order to ensure expertise, find out about following pointers:
Has the company worked on similar projects?

Do they provide ongoing assistance after project completion? and

How extensive is the company profile?
Discuss their Development Process
Discussing the development process of the selected Magento eCommerce development company will offer insightful information.
Knowing the exact process would help to determine whether or not the company will be a suitable match for your business. This will help to get a clear picture of the chosen firm and their capability as a Magento development agency.
Some of the key considerations to look for are:
Project planning procedure and development timeline

Testing strategies and customer serving approach

Find out if customization services will be given
Check out Reviews
The most trusted way of finding out true calibre of a firm is to look at its reviews. Clients commonly put their views on the services received from a firm and it generally holds truth for their services.
However, when looking for the reviews make sure they are from genuine leads. The more information the better to decide whether or not to hire Magento development company services.
By taking your time and reading out reviews you will have the following benefits:
Ensuring the company is capable of providing services

Finding out if their goal aligns with your business requirements

Knowing their expertise in providing custom services
Ensure Availability of Support and Maintenance Services
It is crucial to find out whether or not support and maintenance services are available prior to finalizing Magento development agency.
Post development maintenance services ensure the chosen firm will offer extended services whenever required. In case they provide the services be assured of their long-term commitment to your business success.
The next important thing to keep into the mind is cost of services. The cost will vary depending upon the following factors:
The size of the project

Customization required

Scope of after development services
Hire Services of Professional Magento eCommerce Development Company
Professional Magento eCommerce development companies are a great source of finding authentic services. Their vast portfolios ensure delivery of trustworthy services.
They can bring insightful detailing to the table that would help your business scalable much faster. Dedicated professional services also help tackle major development issues as their vast experience always remains handy.
However, before hiring services, look at these prerequisites:
What kind of clients they have worked with?

Do they have an extended service portfolio?

Are they familiar with ongoing trends that have been introduced recently?
In Closing
When choosing Magento development company, it is critical to consider your budget as well.
Be sure to have an extended discussion about the services needed, budget for the same, expectation from the hired firm, and their flexibility to mention a few.
Getting services from a company that is up-to-date with the latest technology would help to remain competitive in an ever-growing eCommerce space.
With the following tips in mind you will be able to find the best Magento eCommerce company.