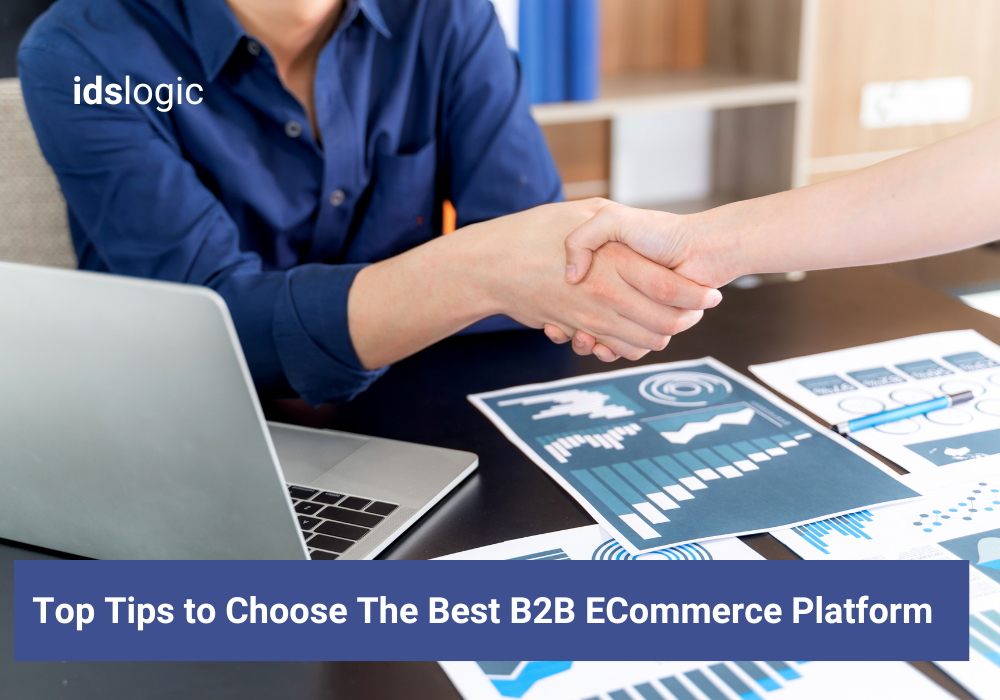 Tips to Choose the Right B2B eCommerce Platform
The rise of eCommerce platforms has been phenomenal in the last few years. Companies are eager to choose the best b2b eCommerce platform to bring in brand identity and optimal user experience.
Statistics have it, the US b2b eCommerce industry is expected to reach to US $3 trillion by 2027. That's a huge number and carries massive profit potential for companies offering similar services.  
Choosing the right b2b platform involves researching and some basic information so that the right selection can be made.
In order to stand out as a trusted eCommerce solution provider, it is essential to have a robust digital identity. In order to bring in more engagement your eCommerce platform should perfectly align with your business objectives.
This post will cover all the essential prerequisites to choose the right b2b eCommerce platform.
Let's get started!
Why is an eCommerce Platform Essential for your Business?
A robust enterprise solution is paramount to take your business to the new avenues. Your client should know the worth you are offering to them including robust website functionality, easy checkout process, and an impressive site-visiting experience. Therefore, selecting the right eCommerce platform matters the most.
More to this, to win over a buyer, there should be a seamless experience across the site. Your users will love to have a similar experience as any B2C eCommerce website offers. Hence, the selection of the right platform becomes crucial.
Tips to Choose the Right B2B eCommerce Platform
Before you initiate the journey of finding the right platform, take out some time to analyse the strength and business opportunities your venture requires. The next step is to look for a technology partner that understands your business and meets the demand.
Here is more on choosing the right b2b eCommerce platform:
Is the platform open-source?
Open-source means you have the access of your platform and you can modify the platform's code. This comes handy when a creative design has to be embedded on the website or any other change has to be implemented immediately. More to this, your development team could easily customize the features and functionality to suit specific business requirements.
Security is the most critical aspect when choosing the right eCommerce solution. B2B business often has to share critical information like financial data, employees' details, confidential business information, etc. and thus security is imperative to ensure your sensitive data is secured. Hence, always look for the security features prior to choosing the eCommerce platform.
Are Pre-built Templates Available?
Pre-built templates offer a quick way to launch an online platform. It's a cost-effective way as you don't need to invest time, effort, and money to design the things from the scratch. Rather you get a variety of templates to choose from and customize them to suit your business personality and needs.
Is Your Platform Responsive and Scalable?
A platform that takes more than 3 seconds to open will never be a visitor's favourite. Thus, choosing a platform that is responsive, scalable, and offers long-term growth is imperative. With the right eCommerce solution, you get the flexibility of customizing changes as per the business requirement.
Signing off
Selecting the right eCommerce solution company will have a greater impact on your business. The right partner will help to accomplish business goals in a streamlined manner. In addition to this, do have an extended discussion about challenges, possibilities, business goals, and future plans of your business. This will help align your service provider's goals with your business objectives.