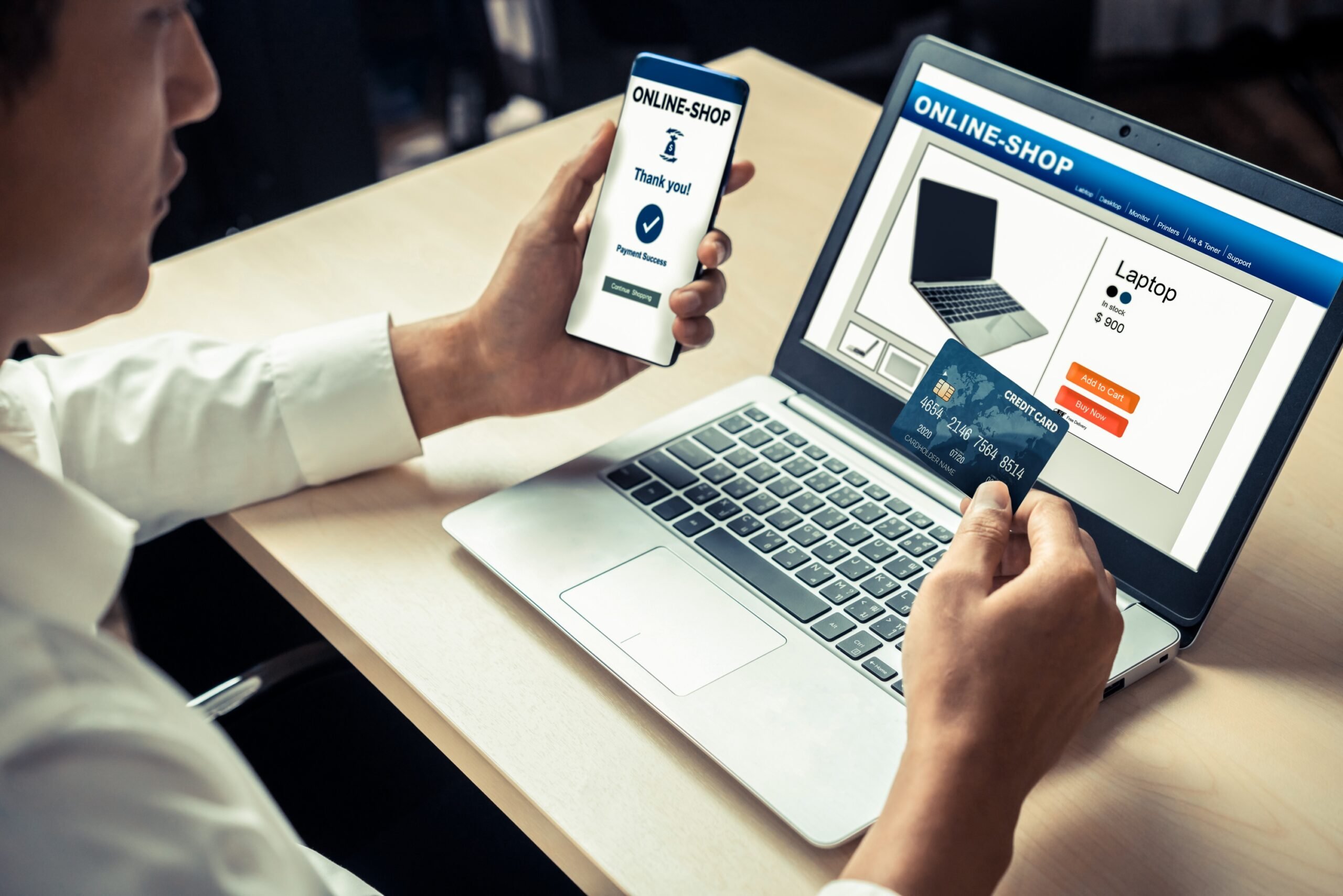 Analyzing Mobile Responsive Design for eCommerce Business
Smartphones, irrespective of consumers' age has become an integral part of their lives. For businesses, it is equally critical especially for eCommerce web development.
Responsive website development irrespective of the size of business is essential in today's competitive times. It is an easy way to connect to the audience and provide business offerings in the most professional way.
Responsiveness being an essential element for mobile apps, requires services from an experienced eCommerce web development company. A responsive website seamlessly adjusts to the screen layout, content, and functionality to offer an optimal viewing experience.
Designing a mobile-first experience needs creating a user experience tailored specially to mobile devices before expanding to larger screens.
Let's explore further to understand mobile first design and the benefits that come along with the development.
Analyzing and Understanding Responsive Web Design
The element of responsiveness ensures your online store functions seamlessly across various screen sizes and resolutions. It eliminates the requirement of creating a separate website for different devices. This saves time when considering eCommerce development services.
Responsive development saves time, effort, and resources and ultimately a huge cost that could have been invested in developing a solution for different platforms.
By using flexible grids, and media queries, a responsive website ensures that the developed website automatically adapts to different screen sizes.
Benefits of Mobile Responsive Design for eCommerce Business
Cost-effectiveness
As explained above, investing in a responsive website eliminates the requirement of investing separately in different website development endeavors for a number of platforms and managing them as well.
This reduces the additional investment towards development, website maintenance, and additional cost of updating the website (content & design) from time to time.  
Enhanced User Experience
eCommerce business is driven by a successful user experience. With a mobile responsive design, it is easier to promise enhanced user experience.
Additionally, a mobile responsive design provides an intuitive and consistent user-experience, which maintains the consistency for the users while browsing through the website. It also helps users to navigate easily while increasing the user satisfaction as well.
Improved Website Performance
Mobile-first designs are user-friendly, easy to browse through, and perform better as a result of optimization. By focusing on mobile optimization, websites developed for small screens can perform equally well.
The websites can be optimized for fast loading times, better user experience, and increasing user satisfaction and likelihood of repeat visit.
Increased Conversion
Mobile traffic has surpassed desktop traffic in recent years due to increased use of smartphones. eCommerce web development being available widely is the new way for companies to invest for a better customer retention rate and therefore an increased conversion rate as well.
More to this, a mobile-responsive website is easily accessible and optimized for users. This increases the site visit and ultimately the traffic, which leads to conversion.
Strategies that could help in eCommerce Website Development
User research and persona development
It is best to offer services that users like and would love to explore further.
Understanding the user-persona and offering UI/UX designs would help to tailor designs as per users' requirements.
Responsive design implementation
UI/UX design companies have technical know-how of providing and ensuring responsive design implementation that seamlessly adapts to various screens. This ensures optimal user-experience.
Conversion rate optimization
After analyzing user behavior digital marketing companies can optimize eCommerce website for higher conversion.
By implementing user feedback, A/B testing etc. conversion rate can be optimized.
Performance optimization
By enhancing eCommerce website SEO performance and optimizing website for search engine to ensure higher visibility and better user-experience, it is easy to optimize the performance.
Mobile Responsive eCommerce website trends for 2023
While analyzing mobile responsive design for eCommerce business, it is important to know the prevailing trends so that offerings for the users could be initiated around it.
Offering AR for immersive experience
While augmented reality is great for visual concepts it can be more impressive for making a visually enhanced environment for the users.
By implementing AR features in mobile responsive eCommerce website, the shopping experience of the users can easily be enhanced.
Progressive web apps
PWA or progressive web apps provide a web like experience by combining the best of mobile apps and websites.
This provides a web like experience through browsers. The offering includes fast loading, offline functionality, and push notification. This contributes towards enhanced user engagement and retention.
Thumb-friendly Navigation
Majority of users rely on one-handed navigation that too with their thumbs.
This states that a website's navigation around thumb is crucial. Therefore, it is important to placing important navigation within the reach of users' thumb. It makes such navigation easier for users.
Voice Commerce
Voice assistant like Siri, Alexa, and Google Assistant have been gaining popularity due to the experience they provide to the users with voice-controlled functionality.
Integrating voice-controlled shopping experience for the users offers them ease as well as a convenient experience to them.
Micro-interactions  
These are subtle animation designed to enhance user experience.
Including micro-interaction into mobile responsive eCommerce website can make shopping experience much more interactive for the users.
Minimalist Designs
Minimalist designs are simple, clean, and offer ample whitespace. It offers a clutter free experience for the users.
This offers users a chance to focus on the key elements and shop for the preferences they want the most.
Mobile Wallet Integration
Mobile payments have recently gained the traction thus making it essential for eCommerce website management services to include the same in their offerings.
Therefore, integrating mobile wallet options like Google Pay, Apple Pay, would contribute towards a hassle-free paying option. Adding to this, the checkout option from your eCommerce website will feel much more convenient for the users.
The Bottom Line
Mobile responsive web design services are critical to offer for every eCommerce web development company.
By offering an enhanced user-experience, it becomes easier to enhance mobile traffic and conversions as well. By hiring services from experienced companies, it gets easier to gain all the benefits listed above.
Implementing these ideas will also ensure you get conversion-driven eCommerce assistance if services are taken from experience agencies.