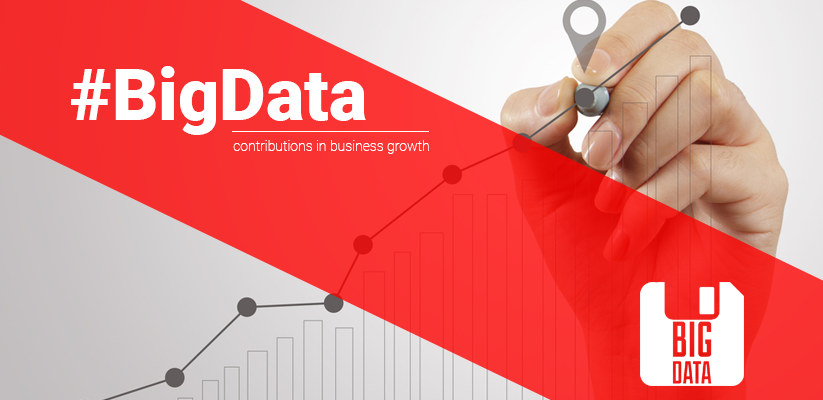 Big Data and Its Contributions in Business Growth
Things have changed a lot in the business world with the development of technology and the market has witnessed a huge data explosion that is basically triggered due to the increased usage of mobile devices and emerging channels. Today, the amount of data, velocity and the variety of information that the organizations have to handle and analyze is changing and to uncover critical business insight from this data, an effective technique has to be used. I have observed that such business data has become an integral part of every sector and like essential factors of production like resources, human capital and etc., there are various activities that cannot take place without them.
Today, in this blog, I will discuss with you more about how big data helps business to remain competitive and why organizations should take advantage of it.
Big Data or large pools of data are now brought together and thoroughly analyzed to make crucial business decision that can help them remain competitive in the market. Earlier the huge data that existed in organizations was rarely used for business growth activities. But today, the data generated, mined and stored has become economically relevant to consumers and businesses. IT innovations and investments had great impact on productivity and competitiveness of an organization and similarly today, Big Data has a similar power to transform lives and bring innovation to power productivity. Organizations need to use Big Data and its immense potential to add value to business.
The importance of Big Data in various sectors:
When an organization effectively captures, processes and analyses big data, then the company can gain a complete understanding of their products, competitors, customers, products and etc. and this leads to efficiency improvements, better customer services, increased sales, lower costs and increased productivity.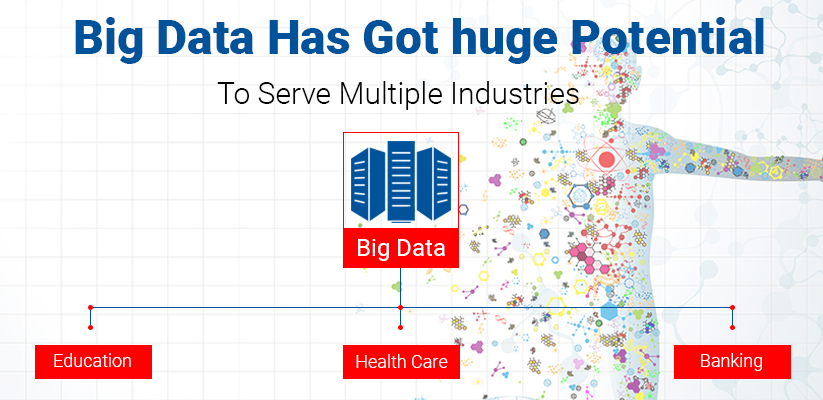 Manufacturers: Some companies use sensors in their products so that they can track records. Sometimes it is used to deliver services like security and navigation, communications services. Sometimes they also reveal failure reports, usage patterns and open up opportunities that are related to product improvement and this can help to reduce production cost and also other maintenance activities.
Retailers:  They usually want to know more about their customers who purchase their products. It is by using web log files and social media of their ecommerce sites, that they can understand why visitors did not purchase their products or if any information is not available to them. This data allows them to segment their customers and target marketing campaigns more effectively.
Service providers: The use of smartphones and other GPS related devices offer the advertisers a huge opportunity to target potential customers when they are usually in close proximity like a store, restaurant or even a coffee shop. It opens up new sources of revenues and also business owners can take a chance to enter new markets.
 Business value added by the use of big data:
The use of crucial business information is helping companies to outperform their peers. In most organizations or even new entrants use data driven strategies to innovate, capture and compete value. In sectors like healthcare, data analysts use it to analyze the health outcomes of medicinal products and discover the benefits or risks that are not evident during clinical trials. Other adopters use sensors in their products to determine the actual use of the product in the real world.
Big data helps to unlock business value by gathering information from significant sources
Collects detailed and accurate performance information on everything and boost performance
Important analytics gathered can help in improved decision making, reduce risks and gain valuable business insights
Allows narrower segmentation of customer and produce customized services or products
Helps to create innovative after sales service offerings to avoid failures of new products
Big data in fact helps to create new business growth opportunities and even enter newer markets based on industry data. Companies sit in the middle of huge information flows and try to capture and analyze it to increase their ability to gain customer confidence and also add considerable power to prediction.