Reach Out To Global Audience with OpenCart Solutions
The e-commerce wave has touched almost every sectors of business, no matter whether they are conducted online or via conventional channels. E-stores have changed the way shoppers make purchases today.
OpenCart eCommerce solutions are an incomparable shopping cart system that helps to establish your own business online and run the store smoothly and economically. Developed in PHP, it is a turn-key ready out of the box shopping cart platform that has a rich resource of both plugins and add on products that are highly customizable.
If you are interested in creating a robust e-commerce shopping cart solution, then IDS Logic has the expertise to create quick and easy online stores that are capable of selling your good in no time. Our OpenCart developers are fully aware of numerous features that aid and facilitate the online store to administer the management of the shopping site. All our solutions are feature rich, user friendly, search engine optimized and have a visually appealing interface.
What IDS Logic Has to Offer?
Ecommerce store development
Customized solutions to suit business needs
Shopping cart framework development
Theme designing and developing
Payment gateway integration
API integration and module development
Migration and installation of OpenCart solutions
Support and maintenance
As a reputed OpenCart development company, we help our clients build a perfect e-store that is endowed with all the essential features for the betterment and ease of our users and clients. Besides our above mentioned services, you also have the option to hire dedicated developers from our pool of resources according to your specific business needs. If you wish to create a business centric and fully customized shopping cart solution, then we can help you to achieve your business goals.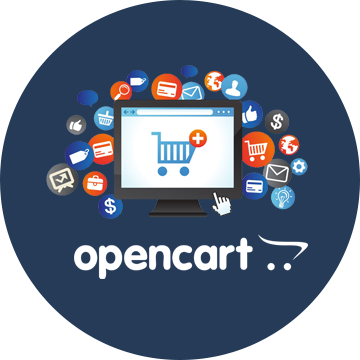 Key Benefits of OpenCart Development
The success of OpenCart ecommerce website development lies in its excellent usability features and straightforwardness for online merchants as customers.
Highly scalable to meet your specific business needs
Convenient and robust to shape your e-store
Cross platform compatibility
Supports most languages and currencies
Wide range of templates & plugins available
SEO friendly features to get more visibility in SERP
Let's discuss your project ?
Take 30 seconds to fill out our form so that we can learn more about you and your OpenCart project.
Contact Us