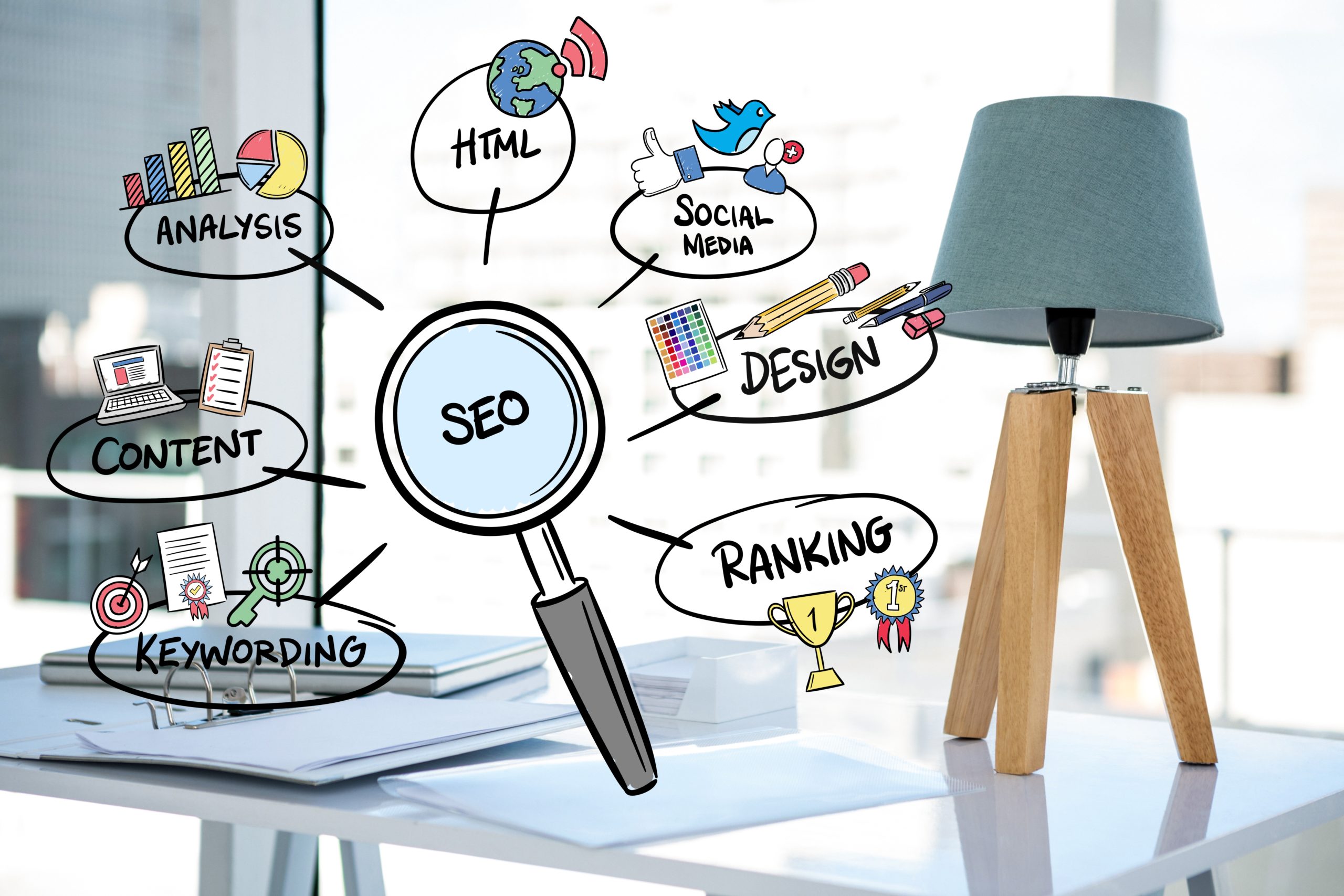 Shopify SEO Guide 2022: Important Tips to Rank #1
"Are you looking for the ways to boost your Shopify store SEO and make it rank top on search engines like Google? You've landed at the right place! This Shopify SEO guide will prove fruitful in the long run."
While more and more customers are turning to online shopping for its convenience, it's non-negotiable for businesses to build an online presence. Shopify is unarguably the most popular and sought after eCommerce platform to help businesses stand out in the cluttered marketplace.
With eCommerce industry growing bigger, Shopify store owners are left vying for the customers' attention. To grab maximum eyeballs, it would be better to leverage the power of SEO. Yes, you read it right! This strategy can make your business go places by making your store rank well on SERPs.
When it comes to improving ranking in organic search and bringing more potential customers, SEO score more over other digital marketing strategies. Your business can appear on top of Google search with implementation of the effective SEO strategies that could raise revenue.
Did you know that 8 out of 10 visitors avoid checking second or third page of SERPs? In fact, they only open the top three options on the first page. And reaching that position will not happen in a single day. You need t0 put in constant efforts to improvise your SEO efforts.
What is Shopify SEO?
Shopify SEO is a process to optimize your store well to improve search engine indexing. Although, Shopify comes with various built-in SEO features like automatic SSL certificates, auto-generated page titles, and rel-canonical tags. But, it takes more than that to increase your store's ranking.  Let's dive in.
Shopify SEO Strategies to Increase Ranking, Traffic, & Sales
If your Shopify store is not getting rankings, the key is not to panic. It's important to have a powerful SEO strategy in place to produce the best results.
Here are a few things you can do to enhance your store's visibility online:
Keyword research
The keyword stuffing has become a thing of the past. It can no longer help you store rank higher. Google can penalize your business if you caught doing this act. Always maintain relevancy while infusing keywords in your content.
Your choice of keywords will decide the future of your Shopify store. Finding the right keywords for your target niche can be done in the following ways:
Putting yourself in customers' shoes and look for the search terms that they use for your products.

Take some inspiration from social media hashtags related to your products.

Use keyword research tools like Google Search Console and Keyword Country to get high ranking keywords.
Delete duplicate content
Content duplication is simply unacceptable. If you've copied and pasted content on your Shopify store from other websites, it can ruin your market value. Google and other search engines are intolerant towards this act and can lower down your search engine rankings.
Just get rid of the duplicate content from your Shopify store by using a plagiarism checker tool. Your content will become 100% unique and authentic that can bring a positive impact on your search performance.
Optimize store structure
Ease of use matters the most to visitors. Make your store structure as simple as possible for them so they can search products hassle-free, and spend more time on your Shopify store. This can help in your search engine rankings.
Create different product categories and assign relevant products to each category. But don't get carried away while deciding categories as it can make the product search difficult for the customers. In turn, it can improve search engine crawlability and rank your product pages as well.
Opt for a fast and responsive theme
Blazing fast speed and page experience are ranking factors for Google and other search engines. Shopify store that doesn't load within three seconds or not mobile-friendly will never make it to the top. Therefore, it has to be optimized for speed and performance.
Shopify provides both free and paid themes to suit diverse business types. Every theme has an eye-catching design and amazing features. It's tempting to see a flashy theme design at first, but it's suggested to go with the option that offers speed and responsiveness.
Create SEO-friendly product titles & descriptions
Meta titles and descriptions also play a huge role in elevating search engine rankings of Shopify store. They get noticed by visitors first. Make them crisp and clear to gain quick attention of your prospects.
Not just this, always include keywords in each and every title and descriptions of product pages to maximize your search visibility online.  
URL optimization
Another proven SEO tactic to secure top position on search engines is to optimize Shopify store's URL. Most businesses end up creating a URL that is long and irrelevant to their service offerings. This adversely impacts ranking.
Make it short, clear, and relevant to your business. This helps the Google search crawlers to know what your store sells.
Regular blogging
Having insightful blogs on Shopify store can boost your search engine visibility. It can drive most valuable outcomes when high ranking keywords will be inserted in your content. Moreover, blog posting should be done frequently.
Every Shopify store owner should take blogging seriously. The good news is that Shopify comes with incredible blogging features that help in publishing content for your target your niche and make crawlers to find more about your store.
The Bottomline
Let's face it, SEO plays a big part in making customers to find your Shopify store easily. The higher your search engine rankings, the more traffic will come to your store. Your sales will get multiplied that can grow your business.
To ensure your store's SEO is up-to-date, you can look for Shopify experts to take care of this aspect. They apply the latest SEO trends to meet the quality standards for search engines to rank higher. Your SEO score will start lying in the range between 80-100, which is impressive.
So, why delay any further? Contact Shopify professionals to level up your SEO strategy!