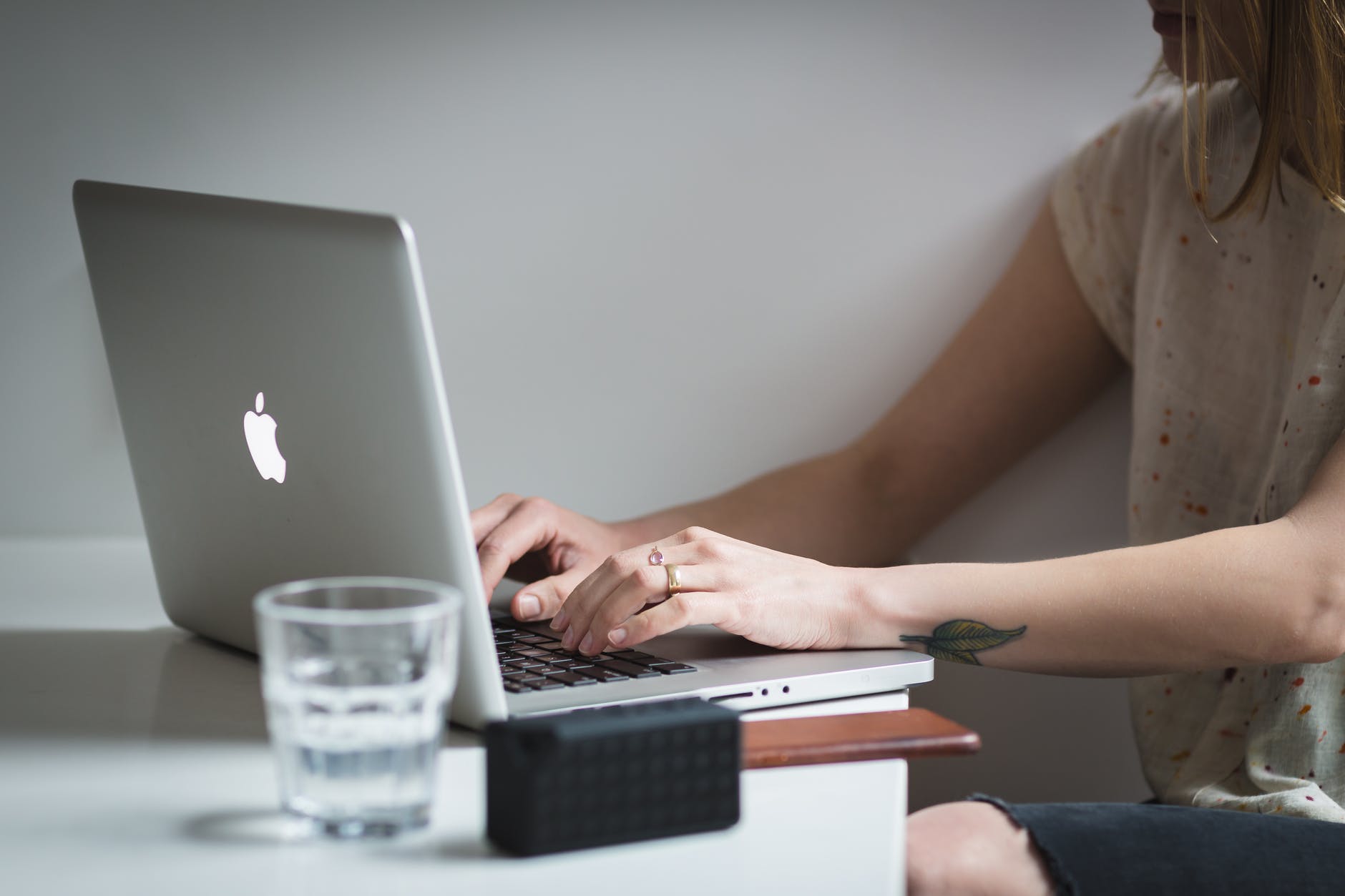 Squidoo
Today, everyone is talking about Squidoo lenses. Although it is not new for the regular web surfers and Internet user, but thought it might be of interest for those who are new to this field or by any chance have not come to know about this site.
Squidoo is a website which was launched in October 2005 by Squidoo.com, LLC based in Winston-Salem, North Carolina. Squidoo is a platform that is designed to make it easy for anyone, free of cost, to set up a single page on any topic one knows or cares a lot about. In march 2006, Squidoo came out of beta testing.
Squidoo is a network of user-generated lenses –single pages that highlights one person's point of view, recommendations, or expertise. These lenses can be about anything, such as ideas, hobbies and sports, people or places, pets or products, philosophy, and politics. Squidoo lenses aren't primarily intended to hold content. More emphasis is placed on recommending and then pointing to content that is present on the web. Annotation, organization and personalization deliver context and meaning.
Users who create these lenses are called lens-masters. A lens-master uses the tools available online to provide links, feeds, abstracts, and lists to users who are trying to make sense of a topic. For example, a single lens could point to any blog or Flickr photos, eBay auctions, Google maps, YouTube videos, and or other links. Lens-masters are encouraged to promote personal agendas, products, expertise, causes, and opinions.
Squidoo splits its revenue with its "co-op" of lensmasters. 5% goes straight to charity, first. Then 50% goes to the lensmasters. 45% goes to Squidoo. The site is estimating that nearly half of all the lensmasters on the website are donating their royalties to any of 65 featured charities, ranging from NPR and The American Heart Association to smaller organizations like Chimp Haven and Planet Gumbo.
Squidoo was founded by author, speaker, and notable blogger Seth Godin. On Godin's founding team was his book editor Megan Casey, Fast Company employee Heath Row, Corey Brown, and Gil Hildebrand, Jr. According to Alexa, Squidoo's traffic has grown more than 40% monthly beginning in the spring of 2007. It is now in the top 500 of all websites tracked worldwide.
What's A Lens?
A Squidoo lens is one person's view on a topic that matters to the lens owner or simply lensmaster. A lens is an easy-to-build, single web page that can point to favorite links, RSS feeds, blogs, Flickr photos, Google maps, Amazon books or music etc. That way, when someone is looking for recommended information, fast, these lenses get him started and send him off in the right direction.
Building lenses is fast, fun, easy and free. (And you could also earn a royalty from each one–for you or for charity).
Why One Should Build A Lens?
To share the knowledge:

When you know a lot about something, it feels good to share. You can help other people discover what you found out the hard way.
To increase the profile:

A popular lens gives credibility to the Lensmaster. A popular lens on Squidoo reinforces your role as an "everyday expert." which makes you the go-to authority for those looking for help.
To increase the traffic:

Your lens points (if you want it to) to your blog and to your website. Lenses have huge credibility with search engines, so your lens can help your other sites rise to the top of Google searches.
To earn a royalty:

for you, your organization, or your favorite charity.
Who Should Build A Lens?
You should, if you…
have a Website and want to increase its online presence and want more ways for people to discover it. A lens is another signpost online that can point people your way.
have a blog, a lens is a great way to highlight your best posts or to feature a commented version of your blogroll. You can also point to the products and services that you write about, read about, enjoy, or want to see succeed. A Squidoo lens will allow you and your blog to have a bigger share of the commentary and influence on your topic of choice.
are a yo-yo expert, your lens could be nothing but links to tricks. You'd rank your favorite 100 tricks and point, one by one, to the best examples of those tricks on the Web. And maybe you'd point to Infinite Illusions, the online yo-yo store.
are a nonprofit or charity (say, the Juvenile Diabetes Research Foundation) you could invite all 45,000 of your most important donors to build sites on their favorite topics. The invitation would set the default royalty cash flow to "Donate my royalties to JDRF." If each lens generated as little as $2 a day, that'd be a whole bunch of money earned for the charity. You'd also earn a bounty on every successful lensmaster you brought in.
are a newshound, a lens allows you to highlight important mainstream and non-mainstream stories for your readers. And if you go on vacation, RSS feeds can automatically update your lens with select news stories.
are a podcaster, you should definitely have a lens. It would list the details of your podcasts, point to transcripts that some fan had posted, point to your six most recent podcasts, and include the RSS for subscribing to the podcast. The lens would also have a set of links for getting started with podcasting and getting a podcast reader.
are a fan, a lens lets you share your personal take on the object of your affections—without the grind of manual updates. Automatic feeds could add current sports scores and headlines, music news and iTune releases and more.
are an author, your lens could include links to all your books on Amazon. You could include links to other authors you admire. And an RSS feed from a Technorati search, showing surfers the recent blogs that have mentioned you. And links to conferences where you're speaking, and perhaps a top-ten list of the best ways to understand your writing. You could even have a box pointing to your best (and worst?) reviews.
are an entrepreneur, your lens on a popular topic could generate two or five or twenty dollars a day in clickthrough and affiliate income. Which doesn't sound like much, until you start thinking like an eBay PowerSeller and build twenty or even fifty lenses on a variety of topics. Did you know that 750,000 people make a full- or part-time living on eBay now? The same effect will probably happen with lenses.
are a person (and you are), you should have a lens about…you. A lens that lists your blog and recent posts and your bio and work history and your Amazon wish list and your Flickr account and whatever you want the public to know about you. Would you hire someone if he or she didn't have a lens?
What's A Module?
Modules are the building blocks of lenses. A module makes it easy for a lensmaster to point to links, images, blogs or even things to buy. Some modules are curated (you enter all the links and content manually) and others are automatic (you configure the inputs and then the lens draws on RSS feeds to update your lens without any work from you). Similarly, some modules are commerce-oriented and others are just content based.
What's This About Earning Royalties?
It's simple. You make a lens. You recommend great stuff. Sometimes these you'll recommend a product from Amazon or eBay or CafePress or one of our hundreds of other commerce partners.
Since Squidoo is free to use, but have to run a few ads on your lens in order to keep our doors open. So you'll see a few Google ads and SquidOffers on your lens.
Now, since you're the brain behind the lens, you should get a cut! And better than a cut: you get HALF. That's right. Any time someone stops by your lens and buys a product you recommended or clicks on a Google ad, you get 50% of the royalties.
Some lensmasters are in it for the content and not the money. Maybe they earn $0.50 a month. More often than not, they select one of the 80+ nonprofit partners to donate these royalties to. Other lensmasters make lots of lenses, work hard, and earn thousands of dollars a year. Still other lensmasters are here to fundraise for charity, and group up to send thousands of dollars to their favorite organizations each month.
What's Squidspam?
Squidoo passionately believe that everyone deserves a voice online, and a free service for sharing and spreading recommendations, ideas, products and passions. Not just the gatekeepers. Not just paid editors. Not just A-listers and marketers. They also believe that to be featured in Squidoo search results, and to there community, and to the rest of the world, is a privilege. Authentic pages built by real people with good intentions are the future of the web, and are more focused than ever before on making it easy for you to do that.
The Top 8 Reasons Your Account Could Get Deleted
Here's a quick overview of what is considered as SquidSpam. There's a lot more, but these are the usual cases.
Lenses that autoredirect surfers to another site. (No iframes, no other hacks, nada).
Lenses and accounts that just pump out uncurated, copied and pasted content.
Lenses that are egregiously irrelevant to the Squidoo category they're posted in.
Anything else that smells spammy to Squidoo official and the Squidoo community.
Spamming bloggers with trackbacks, comments, or links to your Squidoo lens.
Email spamming people you don't have permission to talk to, pointing them to your lens.
Spamming our lensmasters, via the Contact form, or in Guestbooks.
Hacking the Squidoo site in any way that outputs spam to people anywhere online.
What Will Happen To You If You're A SquidSpammer?
In short, hit the road, Jack. Your account–and all its lenses–will be deleted. If you come back and try it again, they'll just boot you again. And, if you spammed bloggers and other pages outside of the Squidoo network, they'll start booting you too.
So try and focus on creating something you're actually proud of.
Don't Do It!
They don't permit spam (the verb, the act of bothering people with messages they don't want to get, or blog comments they don't want to read). They don't permit misleading labeling or content either. They do permit junk. They don't like it, and they try to help people transcend it, but it happens. You are welcome to build a lousy lens, or a shallow one, or one that people are not crazy about. It will get ranked low, though, and no one will look at it (why should they?). BUT, they don't permit spambait. These are lenses about areas that are almost exclusively in the domain of spam. Don't go there. They have a team of people reading lenses, looking for spambait. They have an automatic filter that blocks spambait lenses. Every lens has a 'report this as spam' button on it. Not so people can flag pages they don't like. No, not that. It's for people to complain about lenses that were the subject of spam activity like email blasts, inappropriate comments, and blatantly misleading marketing.
Play hard, play fair.
How Can You Make More Money?
Every lens carries Google AdSense ads. Those are used to generate royalties for the whole co-op (ie, everyone gets a cut). If you want to increase your direct royalties, though, you should consider adding commercial modules that the visitors to your lenses will appreciate. Their top moneymaker modules include: Amazon, eBay, CafePress, and The SuperStore. Every single one of these modules generates directly attributable revenue for your lens, and they pay a royalty to you or to your chosen charity based on that income. Build good lenses, feature great stuff, share your lenses as much as possible, and earn more royalties.
Bottomline:
Squidoo is an effective method to increase the traffic as well as generate revenue but caution should be taken as it follows very strict anti spam rules.
Contributed by:
Shilpi
Internet Marketing Manager