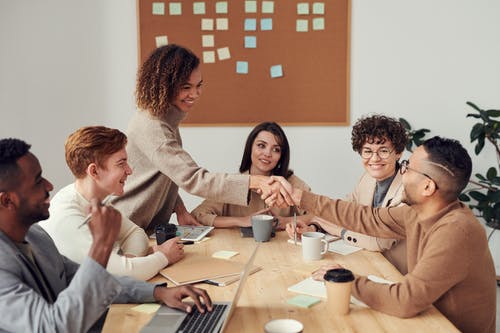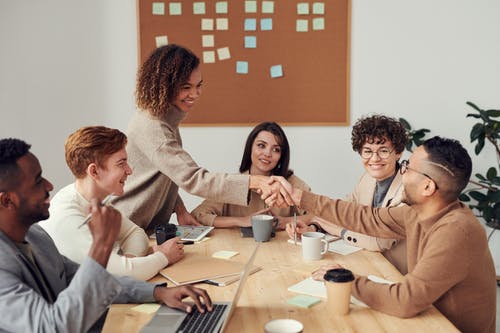 Non Monetary Practices – A Mechanism for Experiencing Organizational Growth & Satisfied Workforce
In the previous article of
non monetary practices
there was information on the purpose and benefits of non monetary practices. This article will further focus on the various non monetary practices that can be followed by an organization to help retain talented employees & enhance the level of employee motivation & satisfaction along with loyalty towards the organization.
Following Non monetary practices is a way to provide simple, frank and personal appreciation for employee efforts. These types of practices can be implemented & followed with minimal or no funding at all. Such practices if executed correctly and consistently, improve both employee performance and their morale/motivation level.
The following non monetary practices can be adopted by an organization to retain employees & boost their motivation level:
• Work Life Balance: Today employees want much more than just the pay cheque they carry home every month. For them what differentiates a good employer from just another is the feeling of security & welfare that the company is able to offer. The fact that an organization is not only interested about getting the work done but actually cares for its employees, changes employee priorities & ensures employee loyalty in the long run. An organization that is able to provide work-life balance to its employees & reduce work related stress levels is much more appreciated than a normal firm.
• Right Career Path/ Growth Opportunities: Now day's employees look towards superior designations / roles as their career goal. An organization that provides right career path & growth opportunities to its employees is much more likely to retain its employees. Putting the employees on career track of their choice is something an organization should actively do to retain its employees. After all, nobody wants to leave for a promise when the current reality looks pretty rosy.
• Social Acknowledgement: To make the employees feel that they are valuable for the organization, the company can provide them social recognition in the form of recognition at office get – together, membership of clubs, company facilities, etc.
• Awards: Providing employees with trophies, certificates, letter of appreciation, etc can boost employee morale & is a good practice to keep up their motivation level high.
• Relaxed Environment: Employees tend to be less happy adhering to certain rules of professionalism, such as following a dress code, hairstyle, and so on. Giving them a bit of scope (within reason, of course) will cost the organization nothing & help keep them content. This also applies to things such as personal phone calls, the timing of breaks, and so on.
• Treats & Knick-knacks: These benefits include components like free lunch, coffee breaks, festival bashes, picnics & providing employees with company watches, calendars, diaries, wallets, shirts, etc.
• Payment For Time Not Worked: An organization should provide leave related facility to its employees. Payment for time not worked include components like:
Holidays
Vacations
Illness in family leave
Personal leave
Sick leave etc.
Allowing employees to take leave in such circumstances & of such type helps in keeping employees happy & satisfied.
• Informal Get-Togethers: An organization should try to build a strong bond between the company & the family of employees as well. Annual events & parties for employees & their family can be arranged by the organization. Providing off on birthdays, anniversaries, etc can strengthen the emotional bonding with the employees.
• Trust, Respect & Fairness: An organization should respect its employees, both as employees and as human beings; there needs to be a sense of trust between management and staff; and workers should be treated fairly and consistently so as to have a happy & healthy work environment.
• Open Communications: There should be open and honest communication within the organization, from management to employees, from employees to management and across different work departments of the organization.
Contributed by:
Bosky Khullar
HR & PR Executive