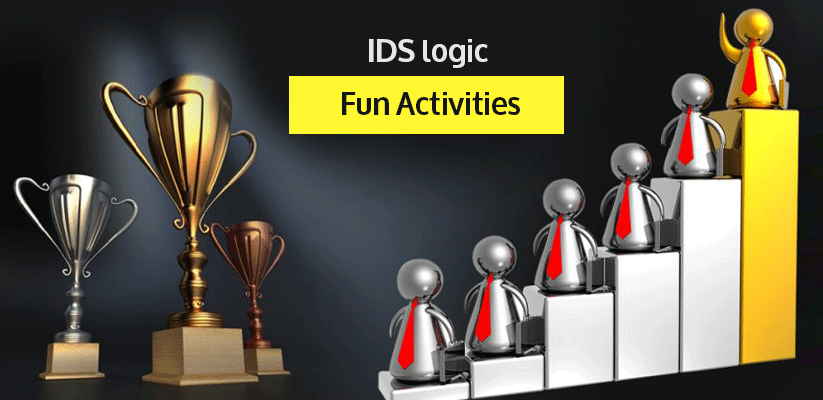 Fun Activities at IDS Logic
We believe in the employee's wellbeing!
Having some fun at work not only increases team building, relieves stress, but also brings togetherness.
To make our employees feel fresh and energized, we recently planned and conducted an activity for all of them. The game helped to stimulate the participant's minds and challenged their memory. Not only this, the activity was also a great chance to meet the new employees and helped them to bond easily.

Some Details About The Activity:

1. The entire activity took only about 45 minutes and required a few simple materials like a pen and a small sheet of paper.

2. A question sheet was given to every person that contained aptitude and reasoning questions and the participants had to write the answers on the piece of paper provided to them.


3. The game was an excellent means to test the IQ of the employees and everyone, including the HR team participated in it.


4. The test was offline and no internet facility was provided to the participants.
Based on the correct answers, we selected the 1st, 2nd and 3rd winners of the activity and also mentioned few special names for their excellent score.
Browse Happy Moments at Work!
Winners were offered chocolate goodies as appreciation and for securing their positions. Our employees really enjoyed the activity and according to some of them, it simply took them back to their golden days in the school.