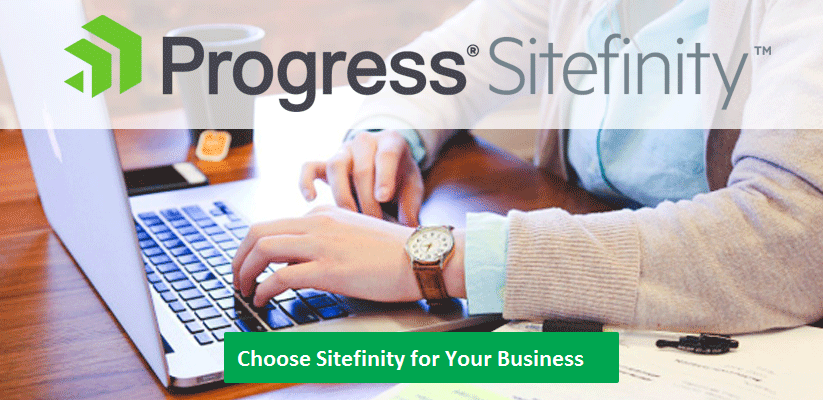 10 Reasons to Choose Sitefinity for Your Business
Sitefinity is a popular CMS platform that is designed to help businesses pursue their online marketing goals.
With 1.2 millions+ websites from various industry verticals powered by Sitefinity, the platform offers flexible architecture, scalability and robustness to create community portals, intranets and commercial websites.
Reasons to Choose Sitefinity
1. User friendly interface:
Sitefinity offers an easy and predictable environment so that developers even with basic programming skills can manipulate the basic functions.
---
2. Impressive Customer List:
More than 10,000 websites have been powered by Sitefinity, which shows the performance of the platform and its reliability.
---
3. Superior Digital Asset Management:
With a growing business, you add more pages to the site and managing them becomes important. Sitefinity's digital asset management helps to organize file hierarchy, use metadata to make them searchable and also tag them.
---
4. Manage Online Presence by a Single Platform:
This infinitely powerful platform helps to easily control your website, portal or interactive intranet for your global organization and the experiences you deliver.
---
5. Supports Mobile Strategy:
Sitefinity development helps to create mobile optimized websites so that people can easily access your site or download apps and purchase your services or products.
---
6. Email Campaign Management:
The drag and drop email designer is of great help for the online marketers and allows you to create promotional and custom mails and send directly from the CMS.
Are You Looking for Dedicated Sitefinity Developer?
---
7. Best Technical Support:
For any issues that crop up suddenly, you get the best technical support service so that you can offer quality solutions to your target customers.
---
8. Ecommerce Integration:
Sitefinity is the best platform if you have plans to develop an ecommerce website. Its rich features help to make online payments fast and in a secure manner.
---
9. Google Analytics:
A business owner should know how to track his site and improve the website's performance. With Google Analytics integrated, it is easy to analyze the site and check the reports.
---
10. Social Media:
With Sitefinity, you can take the advantage of social media tools to spread your business message on Facebook, Twitter and etc. This helps to remain close to the audience and improve business revenues.
Also Read: Get to Know the Latest Features of Sitefinity 11.2 Release