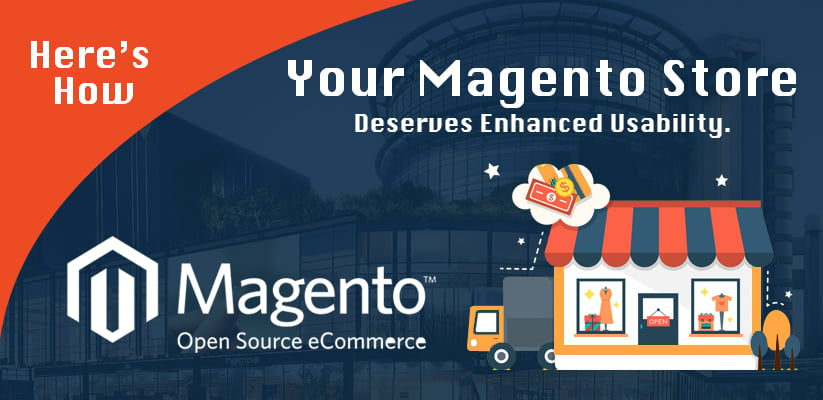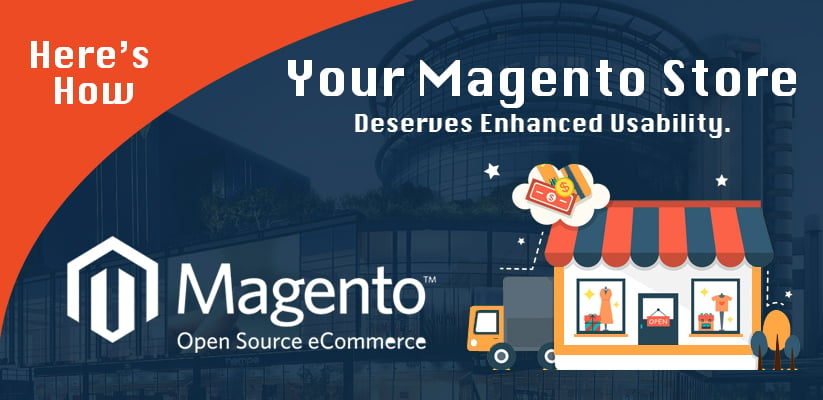 Your Magento Store Deserves Enhanced Usability. Here's How
Getting your business running is a process and if you are willing to make things work for a longer time, then you need a web store. Creating an ecommerce site is a great idea for your customers to purchase your products. But it is very important to have a strategic decision because the idea behind this will help your business grow. Merchants often find higher bounce rates and even lower conversion rates in their online stores and invest plenty of money on various things by missing the most vital component of ecommerce business: the online usability of the Magento store.
With tons of ecommerce stores in the business sector and the competition being very tough, it is very important to emerge as the best store and for this you should hire experienced and reliable Magento development company. Since each business is unique and has a different set of customers, finding and resolving the usability problems will make the users less likely to leave your site. It is important to concentrate on the ease of use, which will change the conversion rate and also won't leave anyone baffled and dissatisfied.
Here is what you can do to enhance the usability of your Magento ecommerce store:
Detect possible usability flaws:
Hiring an expert Magento developer will help you to analyze the store's usability in details and assist you to overcome the obstacles to realize the full potential of your online store. Compare your online store with the best usability practices. This will help to analyze accessibility and micro interactions. It helps to better understand customer behavior and also develop better experience.
Easy navigation:
Another major objective is to offer a wonderful experience to the visitors. It is important to make the site attractive for them so that they remain focused and at the same time keep it simple to skim. The route should be easy so that the visitors know where they are on the site.
Prominent contact information and advanced search option:
Visitors of your Magento ecommerce site may want information on specific products or services. So make sure that there is an advanced search functionality so that they get what they are exactly looking for.  They might also want to speak to your sales executives, so mention your contact information, address and phone numbers on the site so that the visitors can easily find them.
Interactive shopping cart:
Your shopping cart should allow the customers to see the final price of the product and also offer important information like the date of ordering and the delivery date. This data will also help you to stand out from others and increase the conversions easily.
Validating new designs:
Once enough data are gathered, Magento experts can set up conversion goals and also create design iterations. It is important to check the new design and run an A/B or split test. This will help to identify if the new design or the existing version will be more successful. Design versions with potential improvements will help to enhance the Magento ecommerce usability.
Request affirmation pages:
When the customer has put up a request, you may be interested to showcase various related items on the request affirmation page to expand the deal. But try to keep the message simple instead of jumbling the pages with different products.
The above mentioned tips can help to enhance the usability of your Magento store and ensure that you have the maximum conversions. So, make sure that you practice them for your online Magento website.