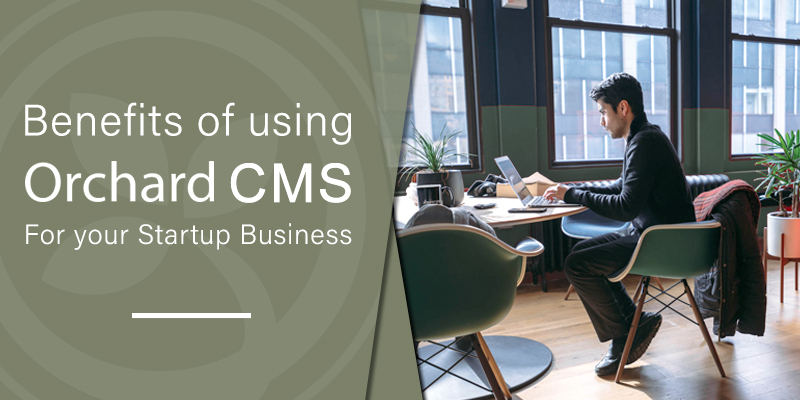 The Benefits of Using Orchard CMS for Your Startup Business
Today, most businesses are moving their websites to a feature rich content management system, so that they can increase their online potential and gain much benefit from publishing attractive and interactive content. A CMS is a tool that allows the publishers and managers to have complete control on their web content while maintaining the look and feel of the site. Whether you are a startup company creating a website or an established one looking for redesigning, choosing the best CMS is the first and the most important step for success.
.Net applications are used widely for various business application development and Orchard is a famous CMS platform that is an open source and .Net based web product. Having its roots in Microsoft ASP.Net, it possesses all the advantages of the platform and offers extended flexibility to the developers. If you need a .Net based web solution within a short time, then Orchard is the best choice before you. Orchard is used to quickly build marketing pages as it helps significantly to reduce the development time by making use of the rich features that offers your web visitors an interactive experience and helps web editors with less administrative work.
Let's discuss in this blog, why you should choose Orchard CMS for your website development:
It is recommended to choose Orchard as your website CMS if you are looking for a site that should be highly customizable and where a user friendly admin matters a lot. Also, because it is based on the .Net platform, you will be able to easily make the changes, updates or revisions to the site that might be necessary in future.
Enhanced performance of the site:
Orchard CMS is fast and it has been under development for years and its performance has also improved significantly. Any site handling high page views with modest hosting requirements can be built on Orchard as there are many options available when it is about content and page caching to boost the performance and offer the best experience that is possible to the users. Orchard uses some of the best technologies to ensure that performs as best as possible even when under heavy load.
Highly extensible and flexible: 
When any additional extensions or modules are built for Orchard website in order to add new functionalities, the modules can be easily integrated into the site and can also be customized easily to suit exact business needs. The Orchard gallery also offers numerous modules where the members of the Orchard development community contribute on a regular basis for anyone to benefit from. This allows ultimate flexibility and also peace of mind to the developers as well as the business owners. Whether you are in need of a blog or a social networking plugin or a feature rich e-commerce platform, Orchard CMS can help you to create bespoke applications that will meet your unique specifications.
Optimized for the cloud: 
Windows Azure is a scalable, reliable and economical cloud hosting platform from Microsoft and Orchard CMS is optimized to make the most out of the Azure environment and it can be scaled up or down depending on the amount of the traffic that the site handles. This feature has in fact allowed Orchard users to gain the benefits of Windows Azure and build a more reliable and robust cloud hosted CMS solution.
Open source
Another reason of using Orchard CMS development is that it is an open source project and is completely transparent. In case there is any issue with the codes, the worldwide community of developers can help to solve the problem once it is reported. Any errors or bugs are quickly picked by the developers who work on the issues and then submit it to the public code repository so that it can be reviewed by the team who is looking after the project. Regular updates that are released for Orchard also include bug fixes and also some added functionalities.
Thus, in brief it can be said that Orchard CMS development helps you to leverage the best of Windows Azure cloud platform and develop customized solutions for your business.