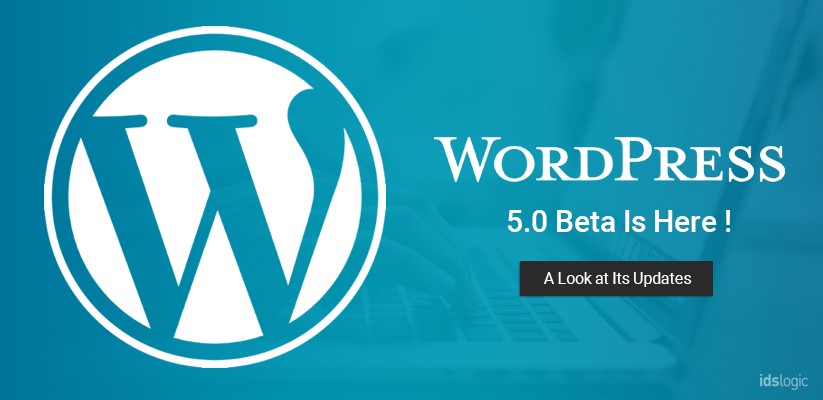 WordPress 5.0 Beta 3 Is Here! A Look at Its Updates
Each time a latest version of WordPress rolls out, publishers, marketers and writers are all excited about getting to know more about its new features. However, few versions released in the past have garnered buzz around WordPress 5.0 and any big changes to the platform may be difficult to accept, but popular CMSes have to adapt to the changing needs, or has to risk losing the market share.
If you are using the WordPress CMS for a while, then you must be aware of how the platform has changed with time.
Today, WordPress CMS has become the most popular and powerful open source CMS in the industry that covers about 30% of the internet. Since it started in the year 2003, it has seen many releases and WordPress 5.0 is very soon to be released.
WordPress 4.9.7 Security and Maintenance Release
The WordPress 5 release data is scheduled on the 19th of November 2018, and WordPress 5.0 Beta 3 is now available. Though the software is still in the process of development, it is not recommended that you use it for your production site. But you can set up a test site to use the new version. Either you can download the beta or try the WordPress Beta Tester plugin.
Let's know more about the issues that have been fixed in the beta 3 version:
Block Editor:
This has been updated and all the features and bug fixes from the Gutenberg 4.2 release has been included. Besides these, there are newer bug fixes and features like:
Improved reliability of REST API requests
Offering support for the "Custom Fields" meta box
A wide range of minor improvements and tweaks
Twenty Nineteen:
This has been updated from the GitHub repository and it consists of full of goodies. Here are some:
Support offered for Responsive Embeds
Support for Selective Refresh Widgets in the Customizer
Fixes the nested blocks that appear wider than they should be
Tweak to improve the functionality and the readability on mobile devices
Fixes the errors in older PHP versions and in IE11
Ultimately the prime focus of WordPress 5.0 is to focus on merging the Gutenberg plugin into trunk. There are two additional related areas of development:
Updating the default themes, so that it works well with the block editor and creating the new Twenty Nineteen theme.
Creating an experience to remove the Gutenberg plugin and then offer the Classic Editor plugin.