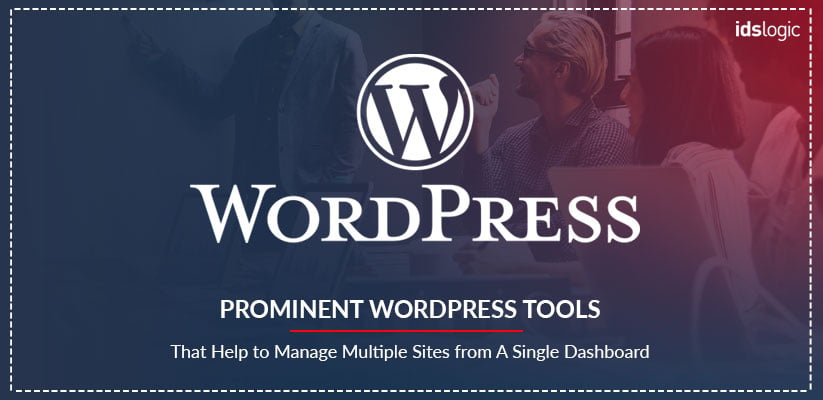 Prominent WordPress Tools That Help to Manage Multiple Sites from A Single Dashboard
Managing multiple websites for your business can be pretty hectic as you will have routine tasks to complete and this will leave you with very little time to focus on your core work.
Thankfully, there are platforms that can make your job easier and help you to handle all your websites from a single platform.
"WordPress is a popular blogging platform that has an easy to use interface and the CMS platform comes with updated plugins, themes, and also regular maintenance."
Now for each additional website, you have plenty of work to do to keep it up and running and this can be a very difficult task. To manage the tasks effectively from a single platform, WordPress offers quality tools that help you to do different tasks from one unified dashboard for multiple sites.
InfiniteWP: 
This is a freemium tool that helps you to easily manage multiple WordPress CMS websites from a single dashboard for updates and backups and a lot of other functionalities.
You can self-host the InfiniteWP dashboard on your server, which helps you to have a complete control of the security and guarantees that you can have access to your data easily.
The free backup and restore service also helps to save your data on the drive and restore it if your site gets hacked by any chance.
---
iControlWP:
With this tool you can essential free yourself from WordPress management. The tool is packed with features related to security, backups and site management that allows you to control all your websites from a centralized platform.
It comes with a free 30 days trial and the WordPress CMS tool allows webmasters in India, UK, Australia, US to lock down the access with multi factor authentication and IP address restrictions.
---
WP Remote: 
This is another free WordPress multisite management tool that enables the webmasters to manage their sites from a single dashboard.
This tool is very easy to use and helps to monitor an unlimited number of websites and also update everything from WP core to plugins and themes with just a single click. Users who are not tech savvy may find it very good for its user friendly option.
Are You Looking for WordPress Development Solutions?
---
ManageWP:
This is probably the most well know solution that offers an intuitive interface that allows you to access the sites from one dashboard and assists you to perform all normal maintenance tasks. With this tool you can update the plugins and themes and also delete post revisions and etc.
The platform comes with advanced features like Google Analytics Integration. It is easy to use and beginner friendly and the tool also has a great 24-hour support from highly knowledgeable staffs.
---
iControlWP:
This is another flexible tool that is filled with features related to security, backups and site management. It includes automatic updates, malware scans, bulk actions and automatic backups.
One unique feature of this tool is to restore the site from backup. The tool comes with multi factor authentication, site security scans and IP address restriction. It allows you to manage the updates and the comments manually and also start new sites easily from the dashboard.
Related Blog: Best Social Sharing WordPress Plugins That You Should Consider in 2019