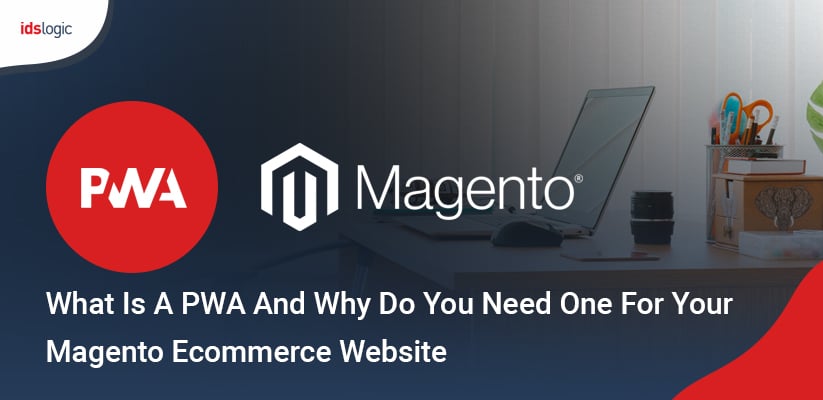 What is a PWA and Why do You Need One for Your Magento Ecommerce Website
Even a few years back it was difficult for us to imagine that there would be any technology that would be able to replace the experience of a native mobile application. Today, mobile app has become an essential part of the ecommerce ecosystem and there is always a chance for a better solution and the PWA has evolved.
What are Progressive Web Apps?
In the year 2015, Progressive web apps or PWAs was introduced to deliver highly engaging user experience just like a native mobile application, but the cost of it is much lesser. Most of the companies have started to use this technology which includes the large ones like Twitter, Trivago and etc. The companies have also increased the conversion rates and observed growth in their revenues also. PWAs are highly responsive web applications, which are especially created for the mobile devices and it acts as a great alternative to a native mobile app.
The look and feel of a native mobile app that is created by using JavaScript, CSS3, HTML5 and etc. and it is incredibly fast and the users can also add it to their smartphone's home screen, work offline and also sends push notifications. The PWAs are independent of the OS of the mobile device and so it can be used for both Android and Apple's iPhones. This helps to save a lot of time and cost of developing a native mobile app.
Why do You Need a PWA for Your Magento Ecommerce Website?
Magento ecommerce store owners can avail a lot of benefits by making a website responsive across multiple devices with the support of the PWA.  It helps to bring a lot of benefits and if you have plans to start an online business, then hiring a Magento web development company is the best to get the desired solution.
Enhanced User Experience:
PWAs help to combine the Magento website and the native app properties into a single application and this lowers the restrictions of both the systems.  It also helps to enhance the user experience of the online buyers and this makes the entire process very fast.
Also Read: Important Tips to Optimise Your Magento Ecommerce Store for High Performance and Speed
High Flexibility:
PWAs are written in JavaScript, HTML, CSS and it states that it is based on the web and the users can access it from any web browsers. PWAs also need less time to get installed in any mobile device and it can be easily placed on the home screen with just a few clicks.
SEO Friendly:
PWAs offer a great advantage towards improving the ROI of your Magento ecommerce development. It helps in the technical aspects of SEO which helps to boost the site so that it appears in the top result of the SERP. A higher ranking ensures better visibility of the site and in order to create a good SEO impact, the canonical URLs are used and the site is secured with HTTPs.
Are You Looking to Hire Dedicated Magento Developers?
Security:
This is one of the most crucial aspects of all Magento websites and people prefer to shop from stores that offer a secured structure for making the payments. They also avoid sites that are complicated and insecure. PWAs allow implementing APIs, but it is beneficial to hire Magento development services for advanced security.
Also Read: Magento SEO Best Practices to Follow to Gain Visibility and Ranking