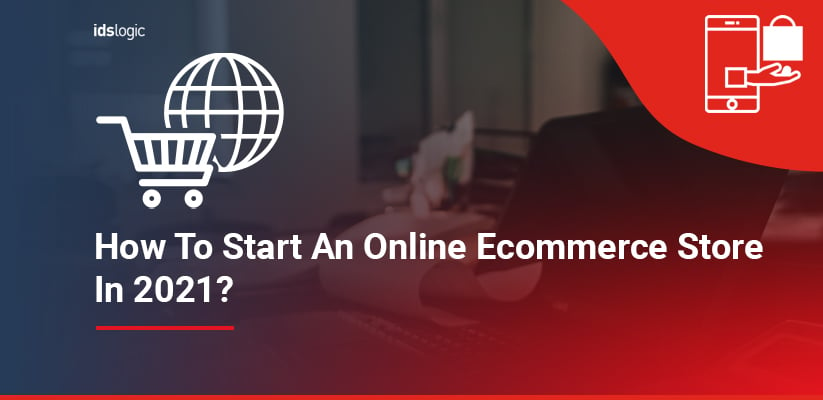 How to Start an Online ecommerce Store in 2021?
No doubt ecommerce is one of the most vital parts of global retail. With the rise of emerging technologies, the retail landscape is consistently evolving, and every industry is making the most out this platform. Moreover, the rapid proliferation of mobile phones and technology advancements has accelerated the growth of ecommerce industry.
Online marketplaces have a huge share of online purchases of goods and services. It is important for businesses to improve their ecommerce capabilities to render an omnichannel experience across multiple devices and operating systems. Partnering with a leading ecommerce website development company will be a good decision to create a robust and scalable website.
Before You Start Here are the Essential Things to Take into Account
When it comes to online shopping, getting hassled-free checkout or ease of ordering gifts for your loved ones, you think it is all about clicking buttons.
While looking at any ecommerce website, you never realize the fact that someone had to create the content and load each and every product online individually. Additionally, they have to negotiate with the product manufacturer for selling products online.
Research and Repeat
A thorough research is crucial before launching an ecommerce website. After all, your efforts will go vain if there will be no buyers for your products online. The best way to combat this problem is to conduct a deep research about your products.
What type of products that you want to sell online? You have to get the answer of several questions before launching an ecommerce website.
Do you need a product that will more likely to grow in popularity in the coming years?

Do you want niche or seasonal products?
A lot of tools are available that helps in finding top trending products and niches like Google Trends that gives insights about the past and present product keywords across different geographical locations.
Are You Looking to Hire Dedicated Magento Developers?
Validation of Your Product Ideas
This is the trickiest thing that involves lots of trial and error. Don't worry! There are many ways for validating your product ideas to understand what you are selling has a good market or not. An effective way that you can try out is the Amazon product marketplace and conduct competitor analysis.
Building an Ecommerce Website
The ecommerce website development is easy and cost-effective compared to building a multivendor storefront that demands upfront capital.
Security and Platform
Ecommerce carries a lot of information, and it is important to choose a CMS platform that provides 256-bit SSL encryption. This will provide a highly secure connection that will keep the hackers away.
Also Read: Top 5 Magento Ecommerce Development Trends in 2021
Creative Design and Mobile-friendliness
Templates are not always the best option for your ecommerce website. Your website will look similar to other websites if you select a similar template. The cookie-cutter approach will not be effective in that case. In that situation, it is vital to choose a custom design to reflect your brand presence. With this, you can make your site stand apart from the rest.
Payment Gateway
Make sure that your ecommerce website supports multiple payment gateways. You should analyze the payment modes of your target audience. If you want to integrate different payment options that align with your marketing goals, consider opting for a better payment processor or gateway.