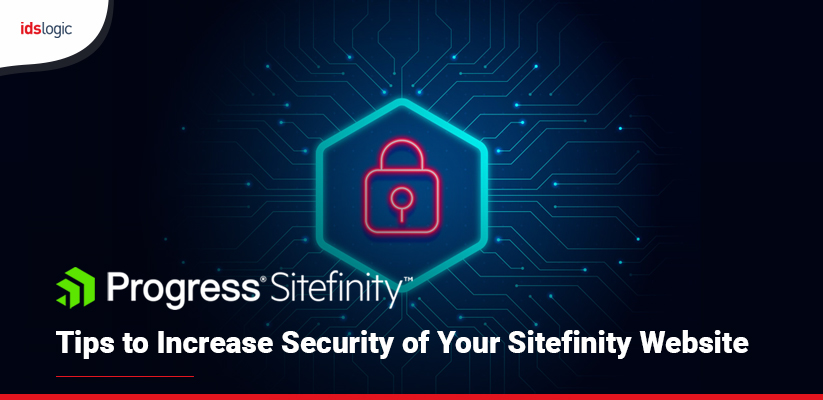 Tips to Increase Security of Your Sitefinity Website
Sitefinity has secured a spot in the list of top content management systems globally. Its vast feature-set is the reason behind it, and more and more businesses are choosing this platform to manage their content effectively. If you have also invested in Sitefinity development, you must be expecting a higher level of security from this platform. Isn't it?
Well, there has been a surge in the cyber-attack cases, which has posed a serious threat to the confidential information of the business. So, it is obvious that Sitefinity site owners will concerned for the safety of their data and other details. To maximize the security of your website, you need to take certain measures to avoid the issue of security breaches.
Now, let's take a look at the essential steps that you can follow for this purpose:
Update Your Sitefinity Website Regularly
Sitefinity CMS rolls out the new updates frequently related to the features and security. It becomes imperative to stay abreast with them, and implement timely to get the better results. Otherwise, your website will become the soft target of the hackers, and all your vital business information will be at stake.
Are You Looking to Hire Dedicated Sitefinity Developers?
One of the most effective methods to ensure the security of your Sitefinity website is keeping a backup solution. In the event of website damage like hardware failures, hacks, and viruses, you will have its copy on the desktop or hard drive which will not disrupt your business operation at all.
Businesses that are handling multiple websites often ends up in setting the same password for them which is the biggest security mistake. You need to create different passwords for each of them and save it down somewhere. But, make sure that all the passwords are strong and hard to crack. It is recommended to use a combination of alphabets, numbers, and special characters in your password.
Use of HTTPS & SSL Certificate
Having a secure URL will maximize the security of your Sitefinity website. For sending the private information of the visitors, you will require HTTPs. Also, for establishing a secure online connection, ab SSL certification will be of great use. This will aid in encryption of the confidential information of the visitors.
Look for the trusted Sitefinity experts who have an in-depth understanding of the advanced security settings for the website.
Also Read: Reasons Why You Should Add Live Chat for Your Sitefinity Website