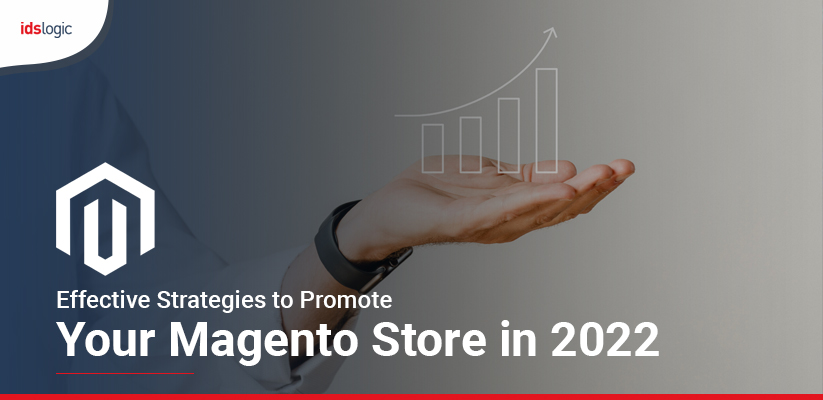 Effective Strategies to Promote Your Magento Store in 2022
Magento is a top-notch eCommerce development platform with a huge user base. Being equipped with rich features and functionality, it has become the leading choice of the retailers globally for setting up their fully-functional store.
Promoting your Magento store has become more important than ever before owing to the surge in the market competition. As 2022 is approaching, the retailers have to pull up their socks to meet the rising expectations of the customers. To get the best out of the Magento development, you need to take your time out to craft a solid marketing strategy.
Result-Driven Marketing Strategies for Magento Store
In this post, we've highlighted the proven marketing strategies for Magento store in 2022. Let's skim through them:
Build Compelling Content
Content marketing is a powerful way to connect with your target audience in a better way. Creating engaging content for your Magento store in the form of blogs, podcasts, infographics, videos to name a few can go a long way to drive the attention of your prospects. It will increase the credibility of your brand in the market.
Harness the Power of Social Media
No doubt social media is a robust marketing platform that provides good exposure to your Magento store. Regularly posting stuff related to your products on your social media business profiles can raise the curiosity level of the visitors to know more about your brand, and they will surely visit your Magento store, thus, boosting engagement rate.
Are You Looking to Hire Dedicated Magento Developers?
Personalize Messaging using Email Marketing
To gain the attention of your prospects, you need to create an email marketing strategy that stands out from the competitors. Personalize the content in your campaign and provide relevant information about your products and services. This will help in establishing a prolonged business relationship with your customers.
Also Read: A Checklist to Maintain Your Magento Website Successfully
Send Push Notifications
There is no better method to let your customers know about the latest discounts and offers on your Magento store than sending out push notifications. By integrating this feature to your store, you can bring shoppers back faster. If you're struggling with higher cart abandonment rate, then this functionality will resolve this problem to a great extent.
Choose a top-rated Magento development company that will offer valuable assistance in building a winning marketing strategy for your Magento store. Take any decision by investing proper time in online research. This will aid in making a meaningful decision for your business.