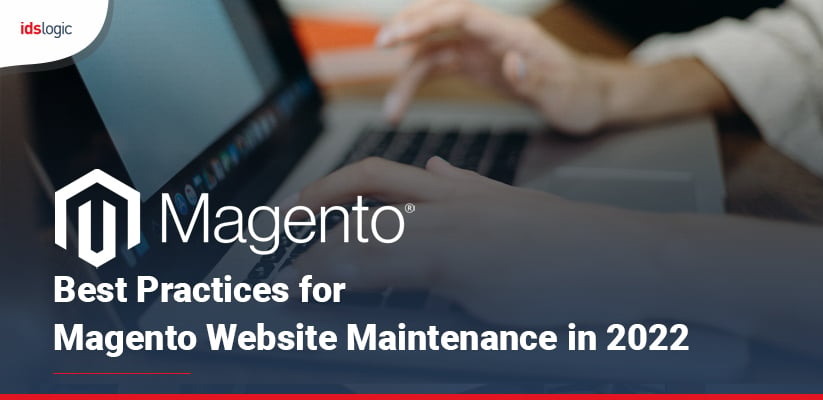 Best Practices for Magento Website Maintenance in 2022
Magento is a big eCommerce platform that is widely acclaimed for its incredible set of features and functionality. There are numerous stores that are using this platform to run their business operations efficiently. Owing to this fact, this has taken the competition to a different level, thus leaving the owners vying for the attention of their prospects.
One of the best ways to keep your customers stick to your store is by making it deliver optimum performance. Ensuring the top-notch performance of your Magento store is crucial to keep your customers engaged, and render them an amazing shopping experience online. If you have an ecommerce website running on this platform, then you should seek assistance from a trusted Magento support and maintenance service.
Having a poorly maintained Magento store can negatively impact your business growth. It can cause reduce traffic, financial loss, and damage the reputation. Therefore, you should maintain your store time to time to attain the superb functionality.
Main Reasons to Choose Magento Website Maintenance Services
Hiring professionals to maintain your Magento store is the best way to keep it in the best health all the time. They follow the best practices to make your store run smoothly without any disruption. Let's take a look at them:
1. Latest Magento Version Update
Magento keeps on releasing new versions at a regular interval of time to fix the technical and security glitches. Updating your store to the latest version will enhance its overall performance. This will help you in retaining your existing customers, and acquiring the new ones.
2. Magento Store Audit
With proper store audit, you can improve its stability to a great extent. This will help in finding out the necessary enhancements that should be done to boost the operational efficiency of your store. In this way, you can work on your store's weak areas to ensure its smooth performance.
3. Installing Security Patches
Keeping the confidential data of the Magento store safe and secure is the prime responsibility of the owners. With Magento platform, you can install the latest security patches for your eCommerce store. Avoiding this part can make your store vulnerable to the cyberattacks.
4. Properly Updated SEO
With regular Magento maintenance and support, you can uplift your search engine indexing that is vital for an improved online visibility. Implementing effective SEO practices can help you reach out to your target audience faster, and convert them into loyal customers.
Tips for Choosing the Best Magento Support & Maintenance Services
Choosing the right agency to maintain your Magento store is not a challenging task when you are well-versed with things that are necessary to evaluate the skills. Let's take a look at them to make your decision easier:
1. Always opt for the agency that has been present in the industry for many years.
2. Make sure that the agency has a proven track record of delivering the qualitative maintenance services in a stipulated time period.
3. Look for the agency that are equipped with the adroit Magento developers to handle your store.
4. The agency should sign an NDA policy with the clients to ensure the security of their store's information.