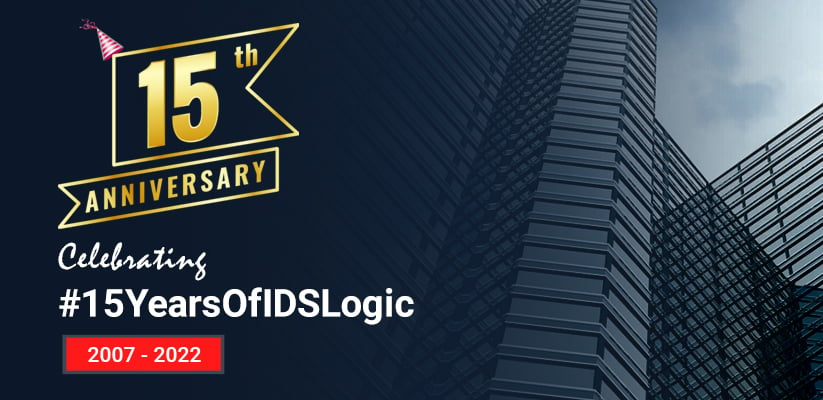 IDS Logic- A Leading IT Service Provider Turns 15 on 11th April, 2022
We've turned 15! Congrats we made it!
It's a special time for IDS Logic as it marks 15 years of milestone in the IT industry. Out Director is elated and said that "we've reached so far due to the continued support and hard work of our team. We're also grateful for the clients for their immense trust in our company over these years".
Being recognized as a global IT service provider, we've served an array of business segments with our cutting-edge IT solutions that drives innovation and growth. We've set a benchmark by offering the best quality solutions in the web, mobile app, eCommerce, LMS, Sitefinity, web hosting, and many more.
Founded in the year 2007, the company was started with a team of two people, which is now having grown into a full-fledged team of 200+ experts. Although we've faced ups and downs throughout this journey, but we've learnt a lot of things that proved beneficial in shaping our company in the right direction.
"Our ultimate goal is to deliver client-centric solutions to the startups, small, mid, large scale enterprises by leveraging the technology to cope up with their business challenges in a cost-effective way".
With more than 750 projects delivered and 10+ awards in our kitty till date, we've established a strong foothold in the industry. Owing to our superb quality service, we've garnered 500+ clients from all across the world. This is the combined result of the dedication and efforts of every individual in our company.
We don't know what the upcoming years hold for us, but we provide assurance to our clients to deliver them the service nothing less than the best.
Happy 15th Anniversary to IDS Logic Family! Here's to many more years!
Join us in our incredible journey of 15 years in business!