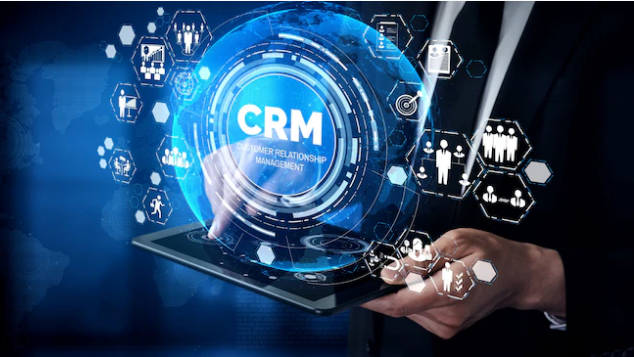 Top Benefits of Zoho CRM Integration with WordPress Website
"There is no denying the fact that a website is the best source of driving potential leads for the businesses. It is not that easy to fetch leads that have maximum possibilities for the conversion. With advent of CRM, the things have changed for the betterment".
Getting quality leads is the prime focus of every WordPress website owner. This can be achieved when you'll integrate your site with Zoho CRM. While performing WordPress development, you need to keep this thing on top priority to drive the splendid results.
Being a powerful cloud-based SAAS CRM system, it is considered as the top-notch option for the automation of marketing, promotion, and customer support processes. By integrating it into your WordPress website, you can fetch valuable customers' data and convert them into leads hassle-free.
Here, in this post, we've discussed the main benefits of Zoho CRM integration with WordPress website. Let's take a look at them to learn more:
Maximize Sales
Boosting the sales performance is something which every business owner wants. It is good that you've invested time and efforts in building a WordPress website that has alluring design and engaging content. But, it is important to have a robust CRM in place as it will reduce the sales process to a great extent.
Having a CRM means that your sales team will get their hands on the latest data to work with. With quality leads, you'll able to convert your prospects into loyal customers faster.
Prompt Response Time
In general, the customers expect a speedy response towards their raised issues. With CRM integration, the allocation of the queries will be done automatically to the respective team to get a speedy solution for the same.
When queries will be answered on time, it will lead to an enhanced customer service experience throughout, thus, providing a higher satisfaction rate.
Automating Tasks
Thankfully CRM is there to automate certain tasks that unnecessarily consume a lot of time. Such as data entry, email management just to name a few. This provides ample time to focus on the core business operations for its further expansion.
In turn, the productivity of the staff will reach to a different level as they'll work with undivided attention, and pave the way for the business success.
Proper Customer Profiling
One of the main reasons for Zoho CRM integration with WordPress website is that it offers advanced customer profiling capabilities. Having the accurate data about your customers and prospects will aid in building a reliable profile for them.
You will be able to track the journey of the customers in a better way like their first purchase-related inquiry, latest product purchase, and lots more. This information will help you at the time of preparing an effective marketing campaign.
Why You Should Hire WordPress Professionals for Zoho CRM Integration?
Hire a reputed WordPress development company that can offer seamless integration of Zoho CRM with WordPress website. They've the right resources to get this task done in an efficient way. With a plethora of options to choose from, you need to do a careful research on the web to make the meaningful decision.