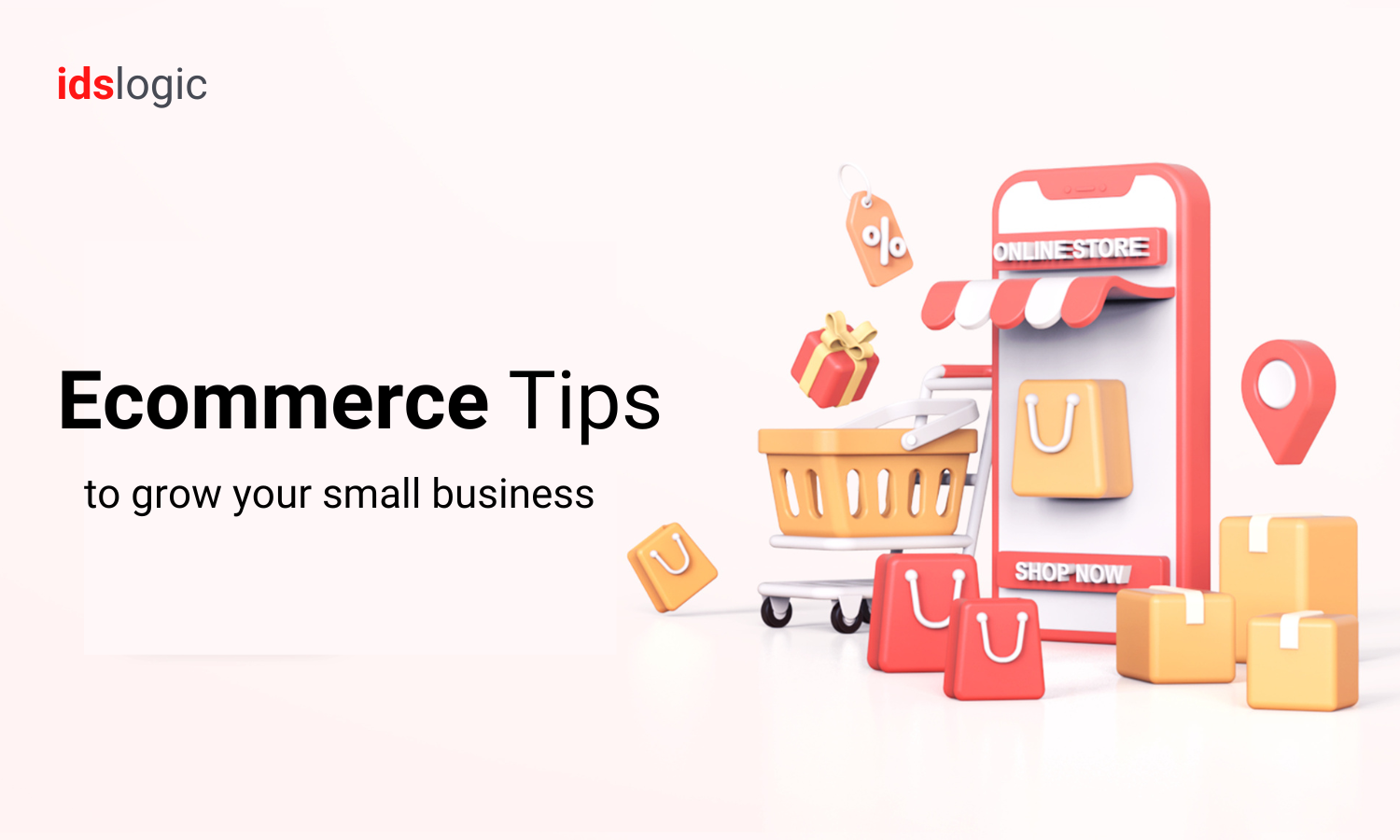 Ecommerce Tips to Help a Small Business Grow Faster in 2022
Are you a budding eCommerce business owner? So you must have finding the ways to skyrocket your sales. You've visited the right place to get your answer!
Online shopping is a trend these days. People love to shop an assortment of products ranging from food items to clothing using the internet. It offers a lot of convenience as orders can reach them without putting a foot out of the house. Not just this, the tempting deals and discounts along with free shipping options it offers grab attention quickly and encourage impulse buying.
Looking at the immense benefits of eCommerce, every business owner should consider eCommerce web development to maximise sales and revenue. The transition from a physical store to an online world is certainly going to help small businesses in the long run.
Implement These Ecommerce Tips to Boost Sales
So, you've decided to start your online business. That's great! You can reach new customers as your online presence will be visible to people at every corner of the world. But, the main question that pops up is "how you can make customers shop from your store in this fierce market"?
In reality, there are already a lot of eCommerce stores out there that are competing against each other. To fuel your sales, you need to think differently to attract more customers and traffic. Ecommerce will continue to rise in 2022. So if you're taking your business growth seriously, you should implement the best strategies to stand out from the herd.  
Well, here are a few eCommerce strategies to help your small business sail through in the competitive landscape. Let's dive a little deeper to gain valuable insights about the same:
Create a lasting impression
First impression truly counts! Customers usually get attracted towards a good looking store. Make sure your store's design, functionality, and performance should be up to the mark to engage them. Otherwise, they've wider options to choose from. It will not take them seconds to switch from one store to another.
This applies to your physical store too. They'll return only if you focus on your store's presentation. Display your products in such way that customers find hard to resist from coming to your store. In short, your store should be pleasing enough to drive high foot traffic.
Build a mobile-friendly design
Another eCommerce marketing tip that can increase sales is building a mobile-friendly store. Shopping online from mobile devices is a norm today as it is a more convenient option for customers than desktops. Purchases can be done from the comfort of the couch. No wonders, why retail sales from m-commerce is forecasted to surpass the 100 billion mark by 2024.
Keep your eCommerce store optimised for various mobile devices like mobile phones, tablets, laptops, etc. Your store will adjust effortlessly to multiple screen sizes, and deliver an enhanced shopping experience. Google also prioritises stores that are mobile-friendly and rewards them with higher search engine rankings. Online discoverability of store will be enhanced that gets translated into sales.
Leverage power of social media
Almost every business knows the potential of social media in gaining new customers. Facebook, Instagram, and Twitter are leading social media platforms that businesses use to pitch their products. Building business profiles over there is strongly recommended to gain traction.
Having a social media presence will build a sense of trust amongst customers, and improve your brand credibility as well. Create and post engaging SMO posts and short videos regularly to provide them a sneak peek of your products. That's the best way to lure them to shop from your store.
Take up your SEO game
Unarguably, SEO plays a crucial role in deciding the success of an eCommerce store. If your Search Engine Optimisation is not on point, then no matter how outstanding your store looks, you'll never accomplish your sales goals.
Just like any other eCommerce store, if you want to reach the top, you need to put extra efforts in SEO part. Some of the effective practices that drive measurable results include creating SEO-friendly URLs, meta titles, descriptions, etc. Not only this, curating blogs with the latest and relevant information boosts ranking and brings more traffic to your store.
Ensure data security
Security is of great importance to customers. They can give up on their purchase if they find a data risk. For store owners too, it is a serious concern due to increasing incidents of data breaches.
To provide customers a secure shopping environment and stop data theft, your store should have robust security measures like SSL certificate, PCI compliant just to name a few to attain a superior level of protection.
Once you get a foothold in the eCommerce sector, nothing can stop you from becoming a market giant. With right eCommerce marketing strategies in place, your business can go places. Look for a top-notch eCommerce web development company that offers unparalleled service in devising a powerful plan to outshine your small business online.