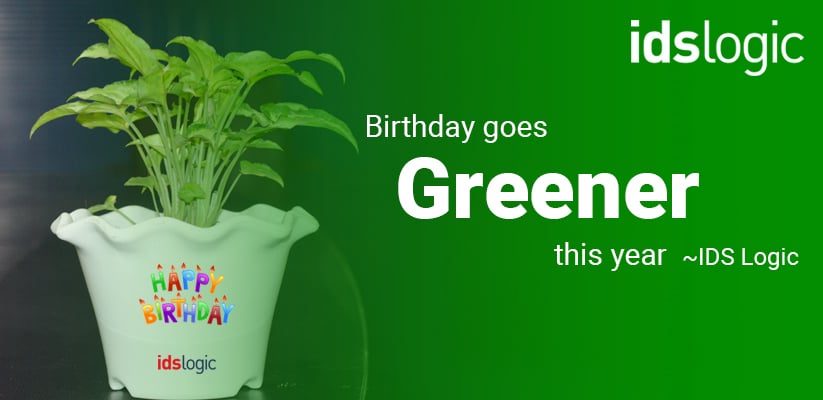 Birthday Goes Greener This Year ~IDS
Since a birthday signifies the beginning of a new life, we decided to celebrate the memorable time by gifting a plant to the employees on their birthday that represents eternal life.
Who doesn't long for a clean and healthy environment? But making a healthy choice is important. And IDS Logic made the difference by taking a small initiative of "Go Green"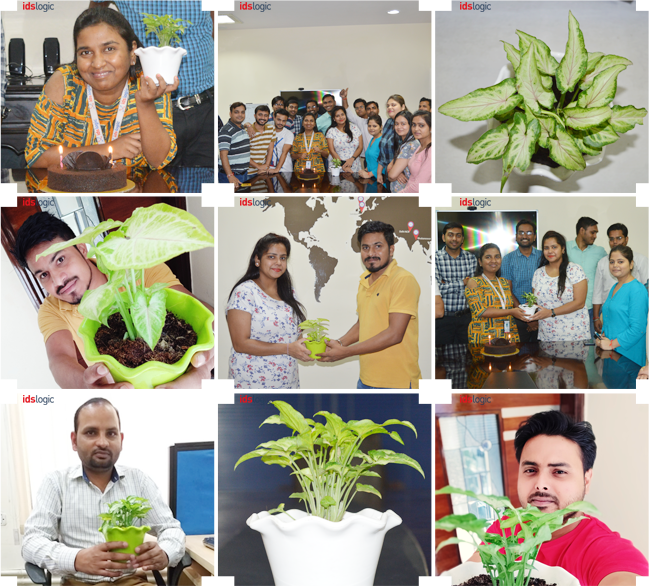 Our teamwork approach and little steps taken together helped us to create a "culture of conservation" within our community.
We believe that incorporating green initiatives into the workplace will help in healing the world and making it a better place "for you, for me and entire human race".