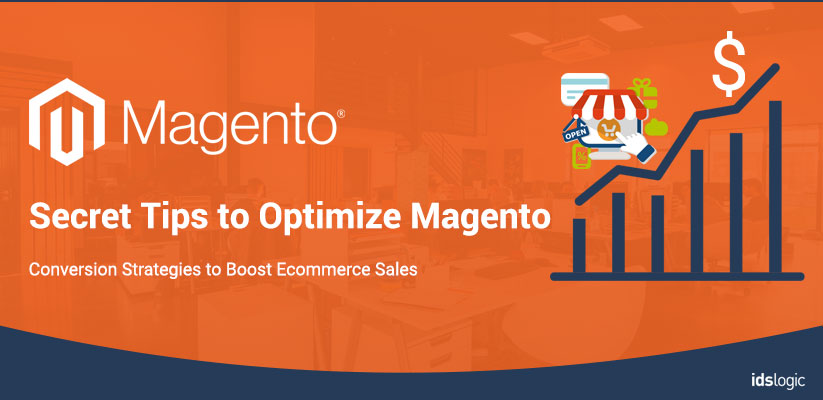 Secret Tips to Optimize Magento Conversion Strategies to Boost Ecommerce Sales
The first step that online merchants should take is to choose the device that they are going to use for their ecommerce business. If you have chosen Magento ecommerce store for the purpose, then it's time to consider how to get the best out of your e-store.  While remaining competitive in the market, ensure that all your products are well marketed to your audience. The conversion rate optimization or the CRO helps you to convert your leads to sales that means your website visitors into customers.
Now that you want your conversion rates to be higher in order to get more sales, you have to follow some foolproof ways that will help you boost the conversion rates and also improve the performance of your overall business.
---
Choose Advanced Search Engines as Your Search Feature:
Those who are using Magento will be aware of the fact that Magento has a comparatively poor search engine as its built-in- feature. So, it is important to introduce a 3rd party search engine with rich search feature. The Enterprise Edition of Magento development comes with Elastic Search in order to address the advanced needs of the customers.  It allows you to set weighted attribute values, search synonyms and stop words. Today, suggested search and auto completion are also popular features in advanced search engine.
---
Optimize the Checkout Process: 
It is just a half way success, when your visitor places the products in the basket, but still does not purchase from your store. Now considering the human factors, the outcome can depend on the speed and simplicity of the checkout process. Optimizing the checkout page will let customers consider the products from your site instead of having to look at elsewhere and this will bring in more benefits for both you and your customers.
---
Advanced Strategies for Ordering and Shipping:
Customers are always curious to know when their product will be delivered. Real time updates of the orders will leave them satisfied and will also encourage them to speak good words for your business on social networking sites. This will help your Magento ecommerce store to go viral on social media channels. You can also use shipping calculators that will make it easier for the shoppers to compute the actual cost of their product when it would reach their doorsteps.
---
Create User Friendly Product Pages:
Usually ecommerce store owners and developers focus more on the home page and some other selected landing pages. But this hardly contributes to the conversion because your shoppers are coming to your Magento ecommerce store to purchase their desired products and search for related information. Enhancing the UI/UX of your product pages with optimized product images that are taken from various angles will tempt them to make a purchase after knowing the details.
Best Ecommerce CMS Platforms that Help to Move Your Business to the Next Level
---
Segmentation:
The most common mistake that Magento ecommerce site owners make is not to improve their conversion rates by breaking down their visitors on the basis of device type. Doing this will help you to check whether you are getting more sales from mobile devices or desktop computers. Based on the organic traffic you can improve your conversion strategies.
It is crucial for your Magento ecommerce store to increase the conversion rate as it is the foundation for increased sales and revenues. Choosing the right strategy will help you with both and also help to remain competitive in the market.