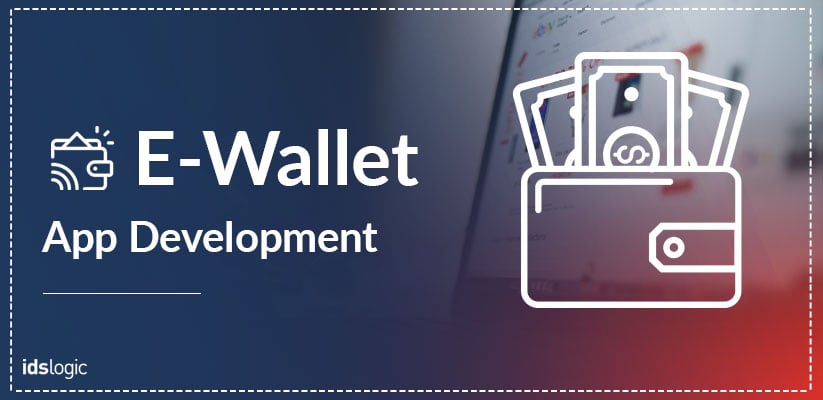 E-Wallet App Development: Why and What Should You Consider to Be Successful
Online transactions often give business owners the next level of competition and offers a great user experience to the consumers who much more rely on smart devices. Since smart phones hold an integral part in the lives of people who vigorously purchase a variety of items online, a mobile wallet is something that allows them to receive and send money using their handheld device. A research conducted by Capgemini has predicted that digital transactions will reach more than 726 billion by the end of 2020. Customized eWallet apps will play a significant role to meet this target.
Now the question is that every business owner is looking for e-wallet app development. But do you know the features that can make your wallet a popular app?
Before we go through the features to develop that perfect app, let's discuss the possible reasons to build such an app:
Easy Accessibility: 
By using an e-wallet, people can carry out day to day transactions easily by just downloading the app and creating the user ID and a password.
Loading Money is Simple:
You can add money to the wallet via credit or debit card or net banking. This will save you the hassles of entering the details every time you carry out a transaction.
Wide Range of Uses: 
With e-wallet development, you can now help to pay the bills, buy air, bus or train tickets, make other payments like broadband and etc.
Ensures Timely Payments: 
You can generate auto pay facility with e-wallet payment and make future bill payments easy and automated on a predetermined date.
Easy Transfer of Funds:
E-wallets have made it very easy to send and receive money and currently there are no transaction charges levied for transferring your money, making it a preferred option for all.
Important Features That Your Mobile Wallet App Development Should Consider:
User Engagement:
Your e-wallet app will be a failure if it does not offer a rich user experience due to an unappealing interface. Your app development has to engage the users in order to survive for a longer time because there are various other options available in the app stores.
Lack of Features:
While developing your e-wallet app you should always consider the features that your users are expecting. The app should include all the necessary features that will make things easier and convenient. If it includes the basic features and offers a seamless performance across all devices, then it will surely have a bright future.
Security Concerns: 
One most important feature of your e-wallet is the security as it deals with a lot of transactions. Your customer's data should we well protected and the app should offer customer's privacy. As mobile app development always remains the soft target of the hackers, addressing the security concerns is crucial.
Digital Receipt:
Once your customer performs a transaction, they need a confirmation about whether the transaction was successful or a failure. And this is where they look for a digital receipt. Irrespective of how big the transaction is, it is important that your users receive a digital receipt that can be sent through an email to the respective customers.
Different Approaches to Mobile Application Development Tools