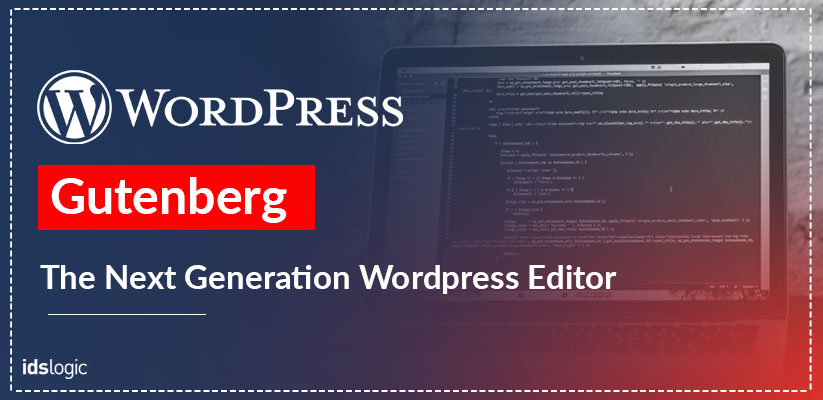 "Gutenberg" The Next Generation WordPress Editor
WordPress version 5 introduces Gutenberg the New Block Based Editor. The old WordPress editor was a simple text and HTML editor. In the old classic editor, we had to use different ways to add images, short codes, create galleries, video embeds, and other elements.

WordPress is a massively popular platform for creating fast and attractive websites and Gutenberg helps to improve backend and speed up the development process. It also makes content editing easier for the website editor and simplifies web page creation and editing for the average non-technical user. So, it will surely increase the website market share of WordPress.
What You can Using the Gutenberg Editor in WordPress?
Adding Varied Content Types: Gutenberg provides a modernized writing experience so that creating a new page becomes so easy. Gutenberg comes with various blocks to add the commonly used content blocks like add images, audio, video, photo gallery, cover image, lists, quotes, etc. These blocks are drag-and-drop units and can be easily relocated on the page. So, now you can easily change the position on all webpage sections.
---
Responsive and Reusable Features: One more very important feature that comes with Gutenberg is that these block elements make your webpage 100% responsive and mobile friendly. Gutenberg also has a feature of creating reusable blocks. Now you can create blocks and reuse them at different locations and pages.
With Gutenberg, you will always have the strength to insert audio & video files in multiple ways and have full control on the website's entire layout (both back end as well as the front end) from a single console.
---
Handle Multi Column Layouts: Gutenberg endeavors to combine the best features from all available editors like the Visual Composer, Power Builder, etc. So with Gutenberg, you can handle multi-column layouts through a single interface and add different elements on different columns to create different page layouts.
But it doesn't mean that Gutenberg will replace the above editor plugins.  In the coming days, we can expect Gutenberg based themes on different marketplaces.
Latest WordPress Development Trends in 2019 for Better Websites and Enhanced Interactions
Contributed By:
Anubhava Bhardwaj