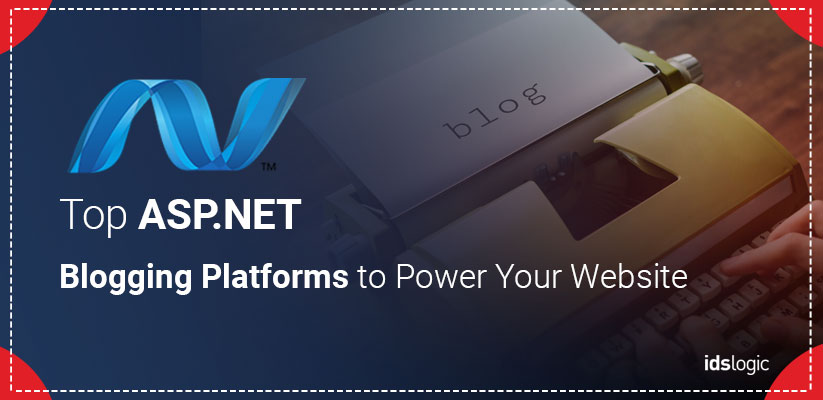 Top ASP.NET Blogging Platforms to Power Your Website
Developers who are new to the market and are unfamiliar with the ASP.Net community are often curious to know more about the best options for blogging.
Though most of the answers spin around WordPress, there are certain situations in which the blog requirements come from the client or the IT department specifying ASP.Net as the preferred choice of framework.
"To ensure that the selections are worth to use, here I have reviewed some of the most important ASP.Net based blogging platforms, so that you have years of great blogging experience."
DotNetNuke: 
This is one of the most powerful ASP.Net development blogging platform that comes in 3 versions, that include a free community version and two commercial versions. The platform has a fresh look and offers market leading performance and functionality. This platform focuses on offering the bloggers the best experience in managing their web content. It is a great option for people who want to focus more on the content of their sites.
Here at IDS Logic, we have invested in time and resources into this CMS and consider it to be a truly comprehensive and powerful ASP.Net platform. Some advantages of using DNN include its ability to run multiple portals, integrated websites, web apps, intranets and etc. 
---
Orchard: 
This is another open source CMS that uses the ASP.Net MVC framework.  It offers a simple method to upload and also share your module and theme ideas, but it needs some configuration and customization. Orchard CMS offers a simpler spin up process because it has a core blog module that needs less lead time to have a working blog. 
Also Read: Best Ecommerce CMS Platforms that Help to Move Your Business to the Next Level
It is also an extremely lean CMS offering great performance based on the MVC architecture that allows for easy maintenance. The combination of speed to writing content and moderate functionality makes Orchard one of our preferred choices.
---
dasBlog: 
This is a blogging application that is based on ASP.Net 2.0 and does not need a database. It offers the users a strong set of management and blog creation tools. You can easily create, edit and also publish blog posts and also moderate the comment of the reader.
dasBlog focuses on making your blog accessible to all and it can be easily downloaded for free. But one thing that you should be aware of is that it may not be updated frequently like other blogging CMS platforms.
---
BlogEngine.Net
This is another ASP.Net blogging software that offers an increasing simplicity and is the quickest platform to set up with easy maintenance. Though it is not the most extensible or robust platform, but it is a good option, with great features that bloggers expect from a software.
Some of its features include advanced commenting, tags, categories, simple article listings, social and share functionality and etc. It is not only easy to configure, but also easy to use.
Are You Looking for Dedicated ASP.NET Developers?
To conclude the above discussion, I state that all the above mentioned blogging platforms have an edge in reference to the individual aspects. Each has their own features and functionalities, so it is always up to you to choose the best option that suits your requirements.
---