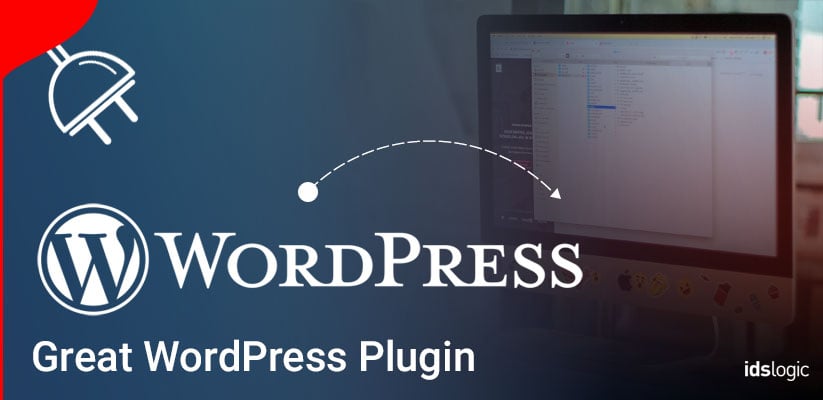 Features That You Should Look for That Makes a Great WordPress Plugin
If you have plans to develop your business website using WordPress, then simply creating a site to manage your web content is not the only task that you need. For specific features and to create a rich and functional website, using great plugins and themes are important as it helps to secure the site and make your content shine.
But what is a plugin and what are that features that you should look in it?  Many times business owners consider to use plugins to enhance their sites, but often discard the idea as they are unable to decide at which plugin to choose and what to look for in them. 
Here in this blog, I will give you an idea about the important things that you should consider when choosing a WordPress plugin.
A WordPress plugin is a bit of code that plugs in to your WordPress site. When it comes to human terms, it means something that helps you to add new functionalities to your site or even extends the existing functionality on your site.
One core advantage of WordPress development is that it has a huge community and the developers have already written thousands of WordPress plugins that helps to add functionalities to the site. These plugins can make everything from small changes or tweak to massive changes in the site.
So, here is how to easily determine which plugins are best for your WordPress site.
Overall Quality of the Plugin:
The overall quality of your WordPress development plugin is no doubt the most important aspect that can make the website function properly. Plugins that offer a great quality often run smoothly without any interruptions or any issues that slow down the speed of the site.
Also Read: Best Social Sharing WordPress Plugins That You Should Consider in 2019

The plugin that works best has to be developed over time and also changed until all the issues in it has been resolved. They are also simple to use and solve a problem.
---
Rich Functionality:
The easiest means to tell if your WordPress plugin is working correctly is to check if it is performing all the functions that it is expected to do. WordPress users can choose specific plugins as they have a problem that they need to solve and a great plugin will always offer a good solution.
For users, it is important to understand that the plugin should be built with good coding, which is the building block, and if there is any error within the coding, then the overall performance will be highly affected.
---
User Experience: 
An amazing user experience is core to a great WordPress development plugin. Visitors who come to the site that is slow or is difficult to navigate will surely leave it and never come back again. This idea is true for plugins also if they don't work, there is no reason that one should use them.
Are You Looking for Dedicated WordPress Developers?
It is very important that the plugin dashboard should be clearly visible and simple to navigate in order to improve onboarding. With so many plugin options, users will always choose something that is known to work properly and offer a good user experience.
So to conclude, I can suggest that if you check all these points mentioned above, you can easily choose a plugin that solves a problem and also offers the best quality. A great WordPress plugin will always be simple, fully functional, user friendly without being pricey.
Did you know: Latest WordPress Development Trends in 2019 for Better Websites and Enhanced Interactions
---