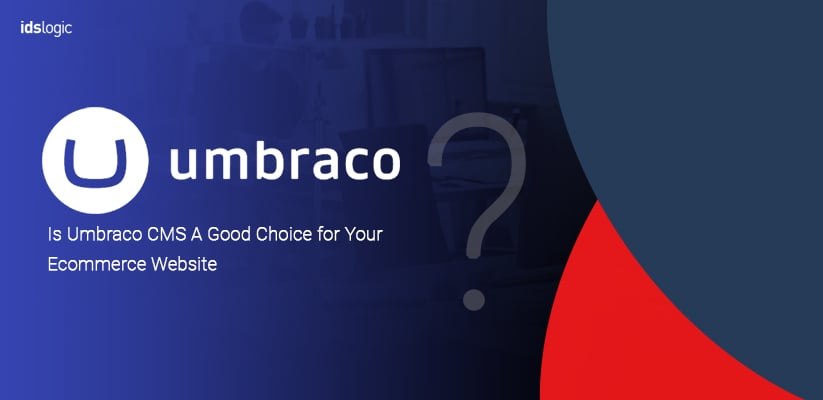 Is Umbraco CMS A Good Choice for Your Ecommerce Website
When it is about developing an attractive and feature rich website, selecting the right content management system is crucial.  With quite a few choices, ranging from paid to free options, Umbraco is an open source CMS that is built by using Microsoft ASP.Net framework that allows the ecommerce users to run small brochure or business website to large applications that have a featured environment and bulk of extended tools.
Umbraco is one of the most popular platforms that are preferred by professional programmers and today Umbraco holds a great market share among ecommerce platforms.
Umbraco is mostly used for enterprises and it also needs some technical expertise to perform well. This CMS has its own advantages and disadvantages, so it is very important to compare all the options before taking a final decision.
Umbraco CMS is free to use, but there are various technical requirements that you need to focus on when you are using Umbraco to build an ecommerce store. However, if you are planning to have a customized website and you can have some specific requirement, then it is great to use Umbraco. Here are a few comparisons and pros and cons that are based on the below mentioned factors.
Ease of Use:
Umbraco CMS is developed in C# and Microsoft.NET framework and is one of the most deployed CMS systems available on the Microsoft stack. Though the users can choose to use the official support package having additional professional tools that have a yearly charge, it is suitable for big and challenging projects.
Umbraco is just free like WordPress and is perfect for those having good development knowledge and have the ability to customize the website. Thus the bottom line is that Umbraco CMS development helps the used to make changes without having any hard core technical skills and managing the content is also hassle free for the users.
Simple Setup:
If you have plans to create an ecommerce website in India or U.K., then Umbraco is the perfect platform that gives your complete control over your dream website and you can create whatever you actually want. It offers high flexibility in terms of development and design and one can make sure that the ecommerce website offers a great user experience. Unlike other website builders having preset text editors, it is a blank canvas that offers the Umbraco developers the tools that help to create whatever they want. This is really great for the clients and you can choose the best options to suit your specific needs.
Umbraco Offers Immense Flexibility:
Another main benefit of using Umbraco CMS is its high flexibility. When it is used to create an ecommerce website, you can easily manage your projects in the way to like without any strict restrictions. There are in fact many out of the box features that you can use in order to meet your individual requirements. The open source codes allow the users to make their own modifications and the users are also not restricted by devices as Umbraco is cross platform.
Some Disadvantages of Using Umbraco for Your Ecommerce Website:
When it comes to finding online resources, Umbraco may not be so easy as there are not much resources available. It may be hard to get the support that you need to run the website without any hassles. And if in case you are looking for high quality support, then there are not many forums online.
Another most important factor that needs consideration is the security of the website. Umbraco CMS can be difficult since there are a few resources available. If you are trying to secure this CMS, then you should pay a close attention to each and every details that will assist you to secure your ecommerce site.