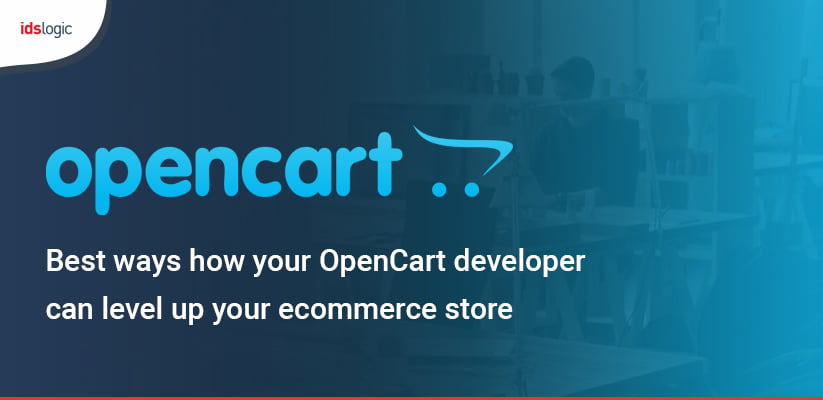 Best Ways How Your OpenCart Developer can Level Up Your Ecommerce Store
Ecommerce business owners must have heard of OpenCart as it is one of the most popular open source ecommerce platforms because of its easy to set up, highly extensible features, user friendliness and unlimited categories and product listings. So, if you have opted for an OpenCart development solution or are considering to create an OpenCart site, then your first question may be regarding the development support that you will need to get the site up and running.
So here in this blog, I have shared some of the few improvements and customizations that your OpenCart developers can make to keep your ecommerce site performing and engaging at the same time:
Store Design Customization:
OpenCart themes are designed so that the site is perfect and matches the brand. With various OpenCart themes available and easy customization options, you can easily make edits to the default store design and create a look and feel that matches your brand image and at the same time makes it more engaging for the customers. It is here that you will have to take the help of a professional OpenCart development company that can directly access a theme's source files.
Add Responsive Navigation:
Another means to make your OpenCart site look more professional is to include the responsive elements, especially the responsive navigation. This of course makes a big impact when the users are actually browsing your ecommerce store on mobile. An OpenCart developer can download a JavaScript library and add it to the style sheet of the OpenCart installation, thereby, enabling the menu to shrink as per the mobile device screen and style the menu at the correct breakpoints.
Develop Custom Modules:
Adding some custom modules to OpenCart installation will help you to extend the functionality without accessing the application files and doing a lot of editing work. OpenCart stores have thousands of modules and you can choose the one that suits your business processes and customize the module for your specific needs. And to customize the module, you will need a developer having a clear understanding of Open Cart's MVC architecture to build it for you.
Also Read: Actionable SEO Tips for Your Opencart Ecommerce Store
Create Apps for Android or iOS or both:
It is by using the integrated OpenCart API that a developer can create a native version of the app of your site so that it syncs up the catalogue of products and categories from your site to a mobile app which is fast and convenient for the customers. You can also add the features like push notifications in order to boost the customer engagement.
Maximize the SEO of Your Multistore OpenCart Sites:
Creating multiple sites for your ecommerce business is a great way to manage your online stores from the same dashboard. Cloning some shops and products and offering them multilingual modes and locations with per store pricing, banners and order flow helps the site to gain visibility in the search engines. Though it may be difficult to increase the ranking of the subdomains as they are treated as separate websites, but your OpenCart developers can easily create a subfolder model of your multistore to handle them easily.
Increase the Store's Performance and Speed:
Customers and search engines prefer sites that are fast and have a great performance. If your OpenCart store is slow, then you should consider a speed test and hire skilled developer who can make upgrades and enhance the codes that will improve the overall site's performance.
Also Read: How Adding Online Booking Extensions can be Beneficial for Your OpenCart Ecommerce Site