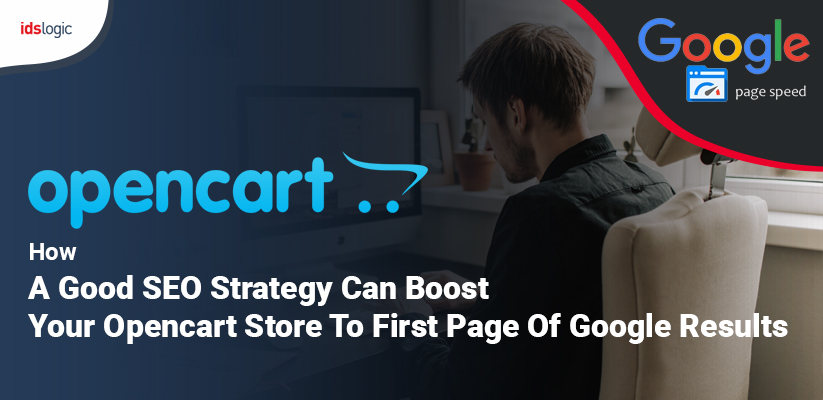 How a Good SEO Strategy can Boost Your OpenCart Store to First Page of Google Results
With ecommerce becoming the latest trends, business owners are switching to various ecommerce platforms to deliver the best shopping experience online. OpenCart is an open source platform, which enables businesses all over the globe to create feature rich ecommerce sites. It also comes with features that can be easily tailored to make your store your own. The themes and modules available can easily match your needs and you can easily customize the site accordingly and boost sales of your store.
SEO plays a great role in every website and an ecommerce site is no exceptions. So business owners should never neglect their SEO plans as it offers great benefits:
Keyword Research Helps in Ranking:
If you have an OpenCart ecommerce website, then getting a higher ranking on Google is important and if you are not ranking for some specific keywords, then you will not get any good results. Based on this, it is imperative to hire an SEO service provider to do extensive keyword research for your OpenCart store. A thorough search helps to include the keywords in the meta titles, CTAs, meta descriptions and other web content like the product descriptions and this helps to attain higher visibility when shoppers search using the chosen keywords. Choosing both short and long tail keywords and placing them appropriately helps to boost the ranking.
Website Layout:
Another main reason why your OpenCart store may fail to perform is because of its layout of the site. Some friction points often restrict from completing a purchase resulting in in the high cart abandonment rate. Hiring SEO experts will help to monitor the software and understand how shoppers interact with various pages. They can easily make the recommendations and implement them to supercharge the OpenCart store.
Also Read: The Benefits of Progressive Web App in OpenCart Ecommerce Website
Link Building:
A backlink is considered to be Google's strongest ecommerce ranking factors. So, if you have more outbound links, then you have higher chances of your OpenCart website to be listed at the top. As an OpenCart store owner, you may not find ample time to write guest posts and distribute. So hiring an SEO agency for your sites will help you create and submit the guest posts with the links pointing back to the store. Websites with best link building strategies are often the ones with high ranking.
Email Marketing Support:
With email marketing being an important part of content marketing strategies, it will also help your OpenCart development store to take it to the next level. But for it to succeed, you need to create emails for your potential customers and then reach out to them on a regular basis via the email. Professional writers can easily create emails, newsletters, CTAS and guide you when to send the emails and to whom.
Website Assessment:
Your OpenCart website should be frequently assessed to determine its performance and hiring an SEO agency helps to carry out a thorough assessment of the site and make necessary adjustments. A proper content audit will help to improve the content and make it more engaging. At times too many images that are not optimized properly can reduce the website speed. Proper assessment will help to make rectifications and will increase the chance of getting ranked higher on Google SERP.
Also Read: How Adding Online Booking Extensions can be Beneficial for Your OpenCart Ecommerce Site