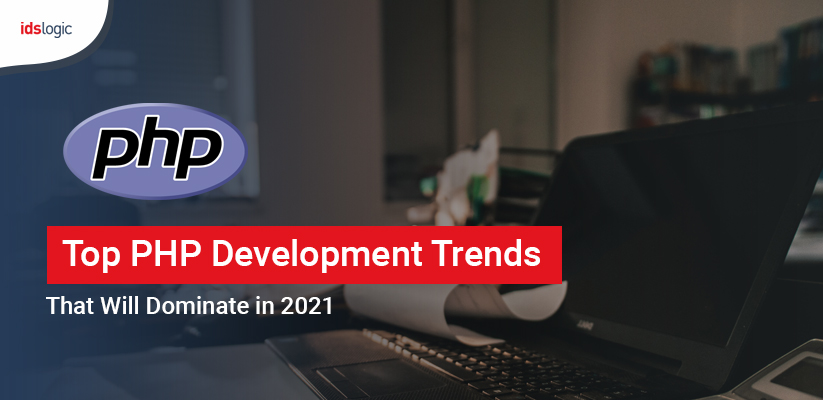 Top PHP Development Trends That Will Dominate in 2021
PHP is amongst the leading programming languages for web development. According to the survey, PHP has been deployed by 79% of the websites due to its simplicity and clarity.
As technology has consistently progressed, businesses are finding the latest PHP development trends to develop robust and scalable websites and applications with an improved customer engagement. Here are some of the PHP development trends that will dominate in the coming year.
Progressive Web Apps
When it comes to rendering a blazing fast native-app like experience to the users, PWAs work as the finest option. Many top brands are switching to PWAs and also observing a significant rise in conversions and engagement. Some of its excellent features include ability to work offline, responsiveness, fast speed, strong security, and a lot more.
Push Notifications for Websites
Gone are the days when push notifications are only used by mobile apps for increasing customer engagement. Nowadays, almost every website is making the best out of them to notify customers about the brand new offers, discounts, etc. It would not be wrong to say that these notifications have changed the email newsletters in terms of usability, accessibility as well as user experience.
Augmented and Virtual Reality
If there is anything that can make the search to the next level, it is an AR and VR. These tow game changing technologies are making their way in every market and web development is not an exemption. Due to the fast growth of the web, the world's leading businesses like Google, YouTube, and Microsoft are taking full advantage of AR and VR to make customers see 360 degrees photos and videos.
Are You Looking to Hire PHP Framework Developers?
Headless Development
This is one of the topmost PHP trends in 2021 that deserves your attention. It is a software program architecture that runs without a front-end. Also popular with the names like API-first solution or Serverless strategy, this architecture helps in decoupling front-end from the back-end. This leverages you in boosting underperforming locations of your websites and apps with an increased customized development.  
User Interface
No doubt, the user interface is a key element for the website's success. With a poor and insufficient UI, you can easily lose your potential customers, which eventually leads to a project failure. PHP programming language offers developers with a diverse range of frameworks, which in turn helps in building responsive and user-friendly interfaces. This ultimately improves customer experience and provides a better user engagement.
Also Read: Top 7 PHP Frameworks for Website Development in 2021
IoT
IoT technology is growing at a tremendous pace. As per the recent survey, it has been found that IoT devices have reached 9.5 billion in the market. Since PHP is a dynamic language, it is suitable for IoT. Furthermore, PHP frameworks offer IoT with robust tools for highly effective solutions.
To get a successful implementation of all the PHP trends, you will need the support of proficient PHP developers having an enormous working experience in handling simple to trickiest projects with an ease. Just look around and opt for the right team of developers for your PHP project.
Also Read: The Secrets of Choosing the Best PHP Developer for Your Project