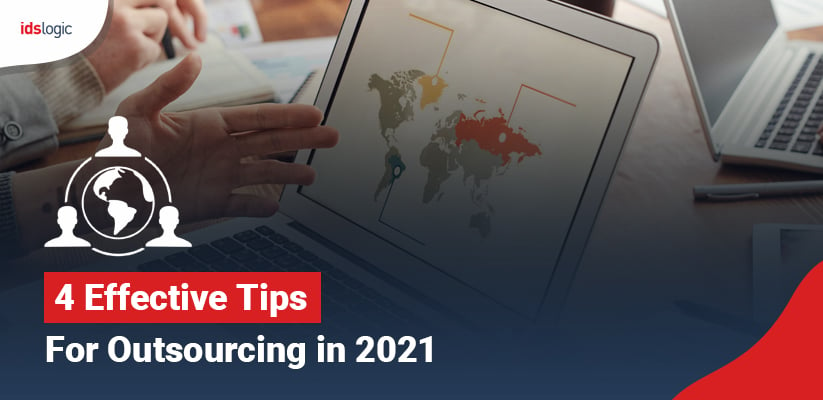 4 Effective Tips for Outsourcing in 2021
Outsourcing is considered as the most useful strategies after the COVID-19 situation. With tight budgets and uncertain future, companies will opt for outsourcing rather than spending time and effort on in-house departments.
As COVID-19 has encouraged the adoption of remote work, many companies fear lack of control and communication gap. Outsourcing can cut-down the expenses by 20-30% which makes it a good investment for the future.
Tips for Choosing the Outsourcing Services in 2021:
Check Security Certifications of the Outsourcing Provider
Cloud-based service providers offer a great range of flexibility. That's the reasons for its immense popularity. However, data security is the top reason why companies switch to the cloud. While partnering with as-a-service companies, you should ask for the proof of their data security.
The best example of this proof is an internationally acknowledged security certification such as ISO27001. It is applicable to financial information, intellectual property, and external data from the company's partner.
Also Read: Top Software Outsourcing Trends in 2021 to Know About
Check for the Infrastructure Resilience
With the outbreak of COVID-19, it has affected the geographical outsourcing centers. People can't travel to their offices, had no access to the equipment and no stable internet connection. It has not only affected the service quality but also an increased risk of the sensitive data exposure. As of now, most companies have worked on their remote work model and security policies.
Before choosing any outsourcing company, you have to check whether they have adopted the infrastructure to the new conditions: provide the team with proper WFH equipment, providing a socially distanced workplace for those who have to come to the office on a daily basis, etc.
Choose for Flexibility of Conditions
Due to the unpredictable future, many businesses have changed their priorities and placed flexibility above all. If you are unsure about your outsourcing requirements, then you should avoid signing multi-year contracts. Choose for a service provider that offers the option of month-to-month cooperation and different service packages with a wide price range.
Also Read: Why India will Hold the Top Position in the Outsourcing Market During Covid-19
Another thing that you should avoid is less commitment to the business amount, revenue, or fully-employed people. Outsource providers protect their revenue and plan their staff by setting less commitment clauses in the contracts.
Prioritize Employee's Well-Being
This thing usually gets overlooked but it has to be the key factor while choosing an outsourcing company. Affordable labor cost is the prime reason why businesses decided to outsource in the first place. Since it is a work from home situation these days, mental pressure has become higher. Make sure that the outsourcing company offers programs to ensure the well-being of its team and provides all the relevant equipment.